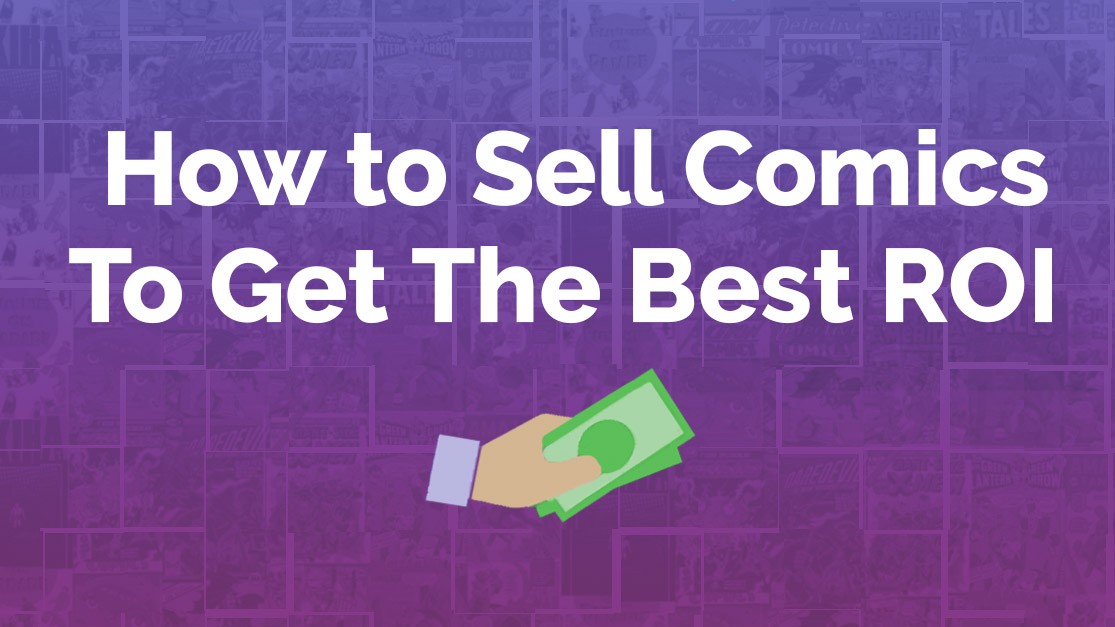 Here we explore how you can sell your comic books for maximum ROI, including tips on what to look out for and how to care for your comic collection.
Owning a valuable comic book isn't always about the money. Comic book collectors take pride in displaying a rare issue that is the envy of comic book fans. But if you've decided to sell your comic book collection, there's no shame in that. Maybe you don't have space for it anymore, or perhaps times are tough, and you could do with a little extra money. There are a lot of reasons why you might choose to sell your comic books — but when it comes to how to sell them, you might be at a loose end.
Selling comic books can be a minefield, particularly when you encounter a lot of conflicting opinions or if you're not entirely sure what your comics are worth. Many collectors find themselves shocked to discover the value of the comic they've had stashed away for decades. A title purchased at a comic shop for a few hundred dollars in 1980 could command over $300,000 today. Don't believe so? Look up what Iron Man's first appearance in Tales from Suspense sold for a few decades ago vs. what auctioneers get for it today. That might move you to say, "I want to sell my comic books!"
While it is doubtful you have a six or seven-figure comic book in your collection, you probably have some old and, possibly, newer books worth some money. How much they are worth depends on a few factors.
Below are our top tips on how to sell your comic books and how to determine their worth.
Tip #1: Know Your Comic Book Grades
Most comic book collectors and enthusiasts take good care of their comic book collections. However, even small dents and tears can make a huge difference when it comes to price and value.
A comic book is worth more in near-mint condition (grade 9.4 and above) than it would be in good — and good commands a higher price than fair. Accurately valuing a comic involves knowing the right grade. Don't try to assess a comic book's grade by yourself. Leave these tasks to a credible pro who can give you and the books the right grading. It's important to be honest and give buyers accurate information regarding the grade of your comics.
Related: How to Keep Comic Books in Mint Condition with Proper Storage
Gabe, from Potter & Potter Auctions:
Maintaining your comic book collection in good condition is — and this almost goes without saying — of paramount importance. In an era where a tenth of a point can mean a difference of thousands of dollars in value, my best advice is really just common sense: store your books in a manner that keeps them cool, dry, and out of the sun. This goes for graded as well as ungraded comics.
Tip #2: Comic Book Age and Value
Books from the Golden, Silver, and Bronze eras can come with high price tags due to their age and rarity. Age, however, isn't the only factor that contributes to the sale price. Market demand creates value, and a newer book could yield higher demand than an older one. In short, age and value factor in on a case-by-case basis.
Ron, from ComicsPriceGuide.com:

There are comic book fans from every era, Gold, Silver, Bronze, the 90s, and Modern, so with no disrespect to any group, I would choose the late 80s and early 90s. That era was looked down upon by older collectors for many years. Now, as the kids and teens of the '90s have grown up and movies have showcased those characters, no era is more sought after than the late '80s and early '90s. The first appearance of Venom, Carnage, Deadpool, Cable, Gambit, Infinity Gauntlet, Bane, Spawn, Harley Quinn all happen in this timeframe. On Comics Price Guide we track the most searched for books and Venom's first appearance is #1, Deadpool is #2, and Carnage is #3. That is out of the millions of visitors to our site and the over one million books in our database. That is impressive.

Check out our comic book price guide for accurate, instant indications of what your comics are priced at today
Tip #3: Where to Sell Your Comics — Store vs. Online
When thinking about how to sell your comics, one of the first questions you ask yourself is — should I sell online or in-store? Here's what you need to know.
Selling in a store means dropping the price so the store owner can then sell the book at a profit. The store owner may try to decrease the purchase price even further in anticipation of potential buyers making a lower offer. When selling online, it becomes possible to sell directly to the buyer with the help of an auction site. The potential — but no guarantee — exists to get a high price on a collection. Work with a reputable auction site to increase the chances of a great sale.
Tips from OfferUp: The Benefits of Selling Online Comic Books, Compared to Selling In-Store
For those deciding on how to sell comic books, here are some advantages of selling comic books online versus retail locations:
Dealers only care about making sure they can turn a profit, but if you're selling online, you get to name your price and meet other like-minded sellers. With an OfferUp listing, you can bundle multiple comics and sell in bulk if you have a large collection.
Retail stores get a limited number of customers per day, but OfferUp has more than 45M annual users and gets upwards of 40,000 searches per month for comic books, giving them more opportunities to find buyers and make more cash.
Whether you want to deal in mainstream or classics, you can add to your collection and even find rare comics like this Fantastic Four #1 that sold for $4,150.
Most Popular Comic Book Markets
What are the best cities to sell comic books in? According to OfferUp, here are the top comic book markets and the average price of comic books sold.
Tip #4: Take Photos and Write Descriptions
Clear photos provide a strong visual hook that captures online browsers' attention. Photos also give would-be buyers an idea about the grade and condition. Written descriptions can get across necessary facts while also creating excitement about the product. The right image with captivating advertising copy could drive people to make bids.
When writing descriptions, include the following as a minimum:
The title
The issue number
The volume number
The publisher
The condition
The general story
Tip #5: The Art of Negotiating
Don't sell yourself and your comic book collection short. If you know what your collection is worth and you are willing to accept a reasonable price, you could do well on a sale. Remember, it is okay to walk away from an offer if it isn't to your liking, but always be realistic about what the collection's sales potential is.
The 5 Most Valuable Comic Books out There Today
As we have already discussed, collectors cashing in and becoming wealthy isn't a daily occurrence. Record-setting comic book sales do occur, but they are rare. The reason — not surprisingly — is many valuable comic books from the Golden Age were considered disposable decades ago. Yes, those fantastic issues literally went into the trash. And then, out of the blue, someone discovers a rare copy somewhere, and collectors and auctioneers make a mint. What comic books garnered the most impressive sales in history?
Related: What Are the Most Influential Comic Book Books of All Time?
Top 5 Most Valuable Comic Books
1.) Action Comics #1
Back in the 1930s, who would believe this book boasting a cover price of 10 cents would one day sell for seven figures? No one had any idea at the time that the debuting Superman would fly from the newsstands to the status of pop culture icon. The highest price Action Comics #1 sold for was $3.2 million. The title also sits at the number two spot as an issue sold for $2.1 million and at number three for $1.5 million.
View Our Action Comics Price Guide Here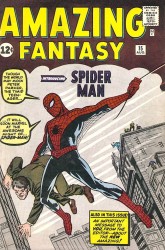 2.) Amazing Fantasy #15
Spider-Man made his web-slinging debut in this anthology book, which is rarer than the first issue of his flagship title — a nearly impossible-to-find comic, one issue sold at auction for $1.1 million. Likely, fewer issues of Amazing Fantasy #15 exist than The Amazing Spider-Man #1.
View our Amazing Fantasty Comic Price Guide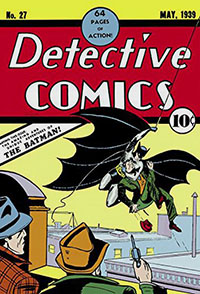 3.) Detective Comics #27
And so comes the Batman swinging on a cable with sidekick Robin on the cover of this comic. The debut of the Dark Knight garnered $1,075,000 at an auction, and another issue sold for "only" $657,000. Collectors may find it surprising the issue didn't sell for a figure close to Action Comics #1. If a long-lost copy turns up, the next one might.
View our Detective Comics Price Guide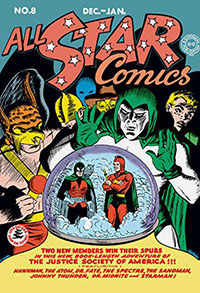 4.) All-Star Comics #8
All-Star Comics was yet another anthology book from the Golden Age that delivered a memorable first appearance. In the 8th issue, Wonder Woman arrived. An issue sold for more than $935,000. If Wonder Woman continues to be a top ticket seller for the DC Extended Cinematic Universe, the sale price on any newly discovered issues could sell for more.
View our All-Star Comic Book Price Guide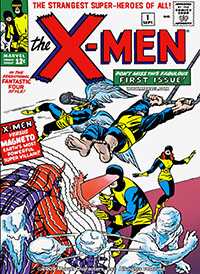 5.) X-Men #1
The Uncanny X-Men was, mostly, a flop when the team first arrived on newsstands. Things changed thanks to the revamp of the series and the massive success of the motion picture franchise. The first issue of the mutant team sold for $492,000, which is incredible considering the marginal collector interest the title carried years and years ago.
View our X-Men Comic Book Price Guide
You are now pretty well-informed when it comes to how to sell comic books. We'd say our top tip would be to think things through and to take your time during this process. Do things right, and the eventual sale could reap some nice dollars for those old, beloved comic books.

If you're looking to sell your comic books, Quality Comix will pay you immediately for comics you're looking to sell — get in touch today.