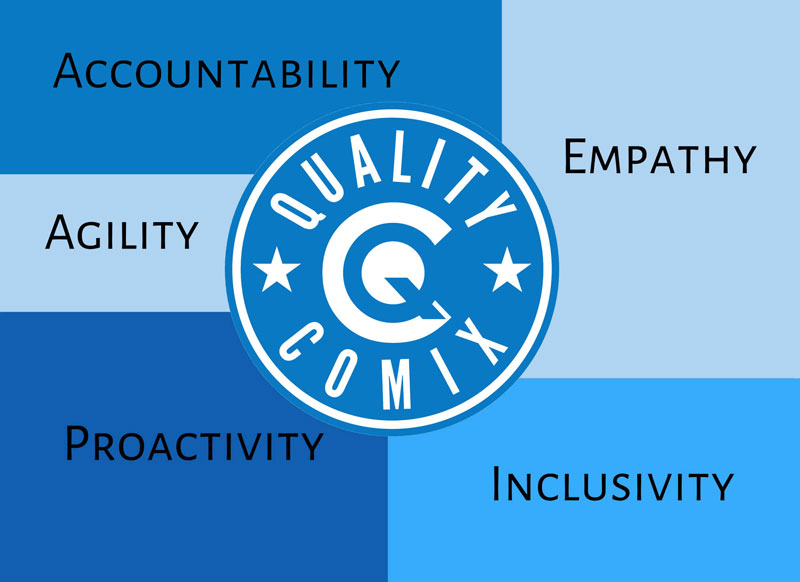 Empathy: We care about all of our employees and customers.
Inclusivity: We are strongest when we work together as a team
Accountability: We take ownership of our work and strive to deliver excellence - the first time. We always focus on finding solutions, not just identifying problems.
Proactivity: We actively seek opportunities to improve our client's and employee's experience, our processes, and our abilities.
Agility: We challenge the status quo with open minds, focus, and speed.