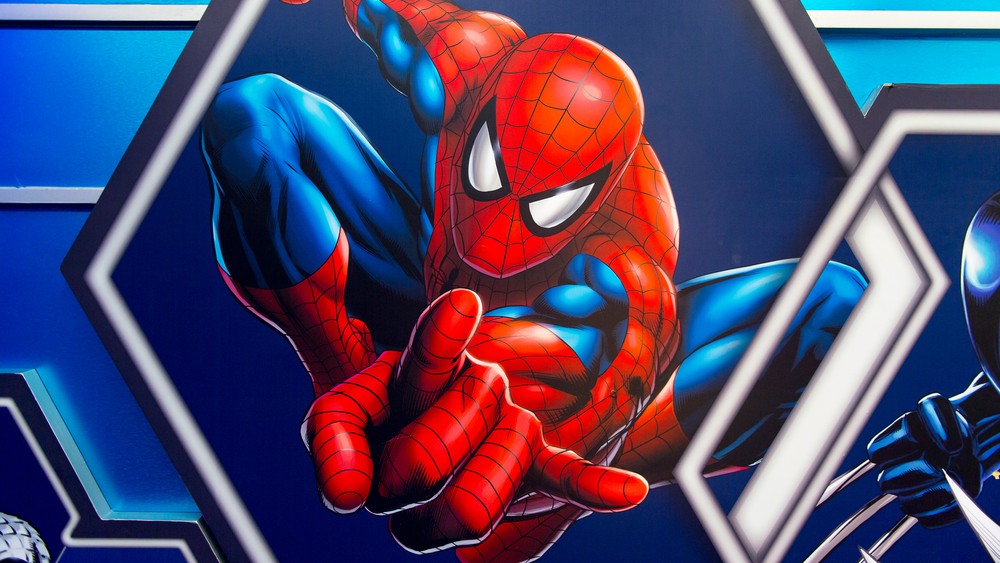 If you're a Marvel fan and you have a comic collection, here are ten notable Marvel comics that are worth big money.

Comic book investment is never a sure thing. You can't start a comic book collection expecting it to pay for your retirement. There are too many uncertainties. This is why we recommend that you get into comic book collecting for the love of comics and stories. That way, even if you never sell anything, you'll treasure the issues you've amassed.

However, a few lucky people will go on to earn a substantial amount of money from their comic collections. It all starts with knowing what to look out for — identifying which issues are valuable, understanding your grading, and knowing to sell your comic books with a reputable, knowledgeable seller.

For our fellow comic book enthusiasts, we wanted to delve into the world of Marvel comics and explore which comics are worth money. If you spot a copy of one of these issues, be sure to take care of it — you could be sitting on a goldmine. We'll explore these issues from 10 to 1, looking at their rough, estimated value today.

Related: How to Keep Comic Books in Mint Condition with Proper Storage
8. Captain America Comics 128 Page Issue (1942) — $200,000

This issue was sold as a 25-cent special in January 1942 — but only in Canada. This is one of the most rare Golden Age comic books, so much so that even incomplete copies have sold for as much as $5,400.

7. The Incredible Hulk #1 (1962) — $230,000

The Incredible Hulk was at least partly inspired by The Fantastic Four's Ben Grimm (the Thing) character. There is also clear inspiration drawn from Frankenstein's monster as well as Dr. Jekyll and Mr. Hyde. Interestingly, in this issue, The Hulk was originally grey, but Stan Lee swiftly decided to change his color to green.

The original Hulk comic series only lasted six issues, coming to a close in March 1963. Of course, the character has had a surge in popularity in recent years, and this first issue is incredibly valuable today.

6. Avengers #1 (1963) — $275,000

This first issue of the Avengers features Thor, Iron Man, The Hulk, Ant-Man, and the Wasp. In this valuable comic, the team assemble to defeat Loki. This comic prompted a new world of adventures and franchises, and is worth over a quarter a million dollars if you can find a copy in good condition!

You Might Enjoy: How to Sell Your Comic Books (For Maximum Profit)

5. Fantastic Four #1 (1961) — $300,000

The Fantastic Four began as an attempt to rival DC's Justice League. The success of the Fantastic Four may ultimately be down to Stan Lee's passion and his personal affection toward the comic:

"For just this once, I would do the type of story I myself would enjoy reading … And the characters would be the kind of characters I could personally relate to: they'd be flesh and blood, they'd have their faults and foibles, they'd be fallible and feisty, and — most important of all — inside their colorful, costumed booties they'd still have feet of clay."

This issue saw the introduction of Mr. Fantastic, the Invisible Woman, the Thing, and Human Torch. This issue became one of the most important titles of the Silver Age of comics. This issue also saw the birth of Stan Lee's and Jack Kirby's 'Marvel Method'. This involves the writer giving a story synopsis to the artist, who would then plot and draw the story. The writer would then use this work and complete the dialogue.

The members of this superhero team were famous for being the imperfect heroes. They weren't cliches. They weren't perfect. They were human, they made mistakes, and didn't always get along. In fact, without the Fantastic Four, it's likely that comics would be very different today — and much less colorful.

4. Marvel Mystery Comics 128-Page Issue Variant Edition (1942) — $485,000

Marvel Mystery Comics was the offering from Timely Comics, the publisher that would later evolve into Marvel Comics. Marvel Mystery Comics 128-page issue is largely considered to be one of the most valuable comic books today due to its limited availability. It was only distributed in New York City and so few issues survived war-time.

3. Captain America Comics #1 (1941) — $630,000

This is known to be one of the most valuable comic books of all time. Captain America was immediately popular, selling millions of copies and quickly becoming one of Timely Comics' most popular characters during war-time. However, after the war, superheroes weren't as popular and the series ultimately was discontinued in 1950. Of course, Captain America is newly popular today, and any #1 issues that survive today are worth a considerable amount of money.

Related: The Golden Age of Comics: Notable Publishers and Titles

2. Amazing Fantasy #15 (1962) — $700,000

With the creation of Spider-Man, Stan Lee and Steve Ditko introduced an iconic comic book character to rival the big players like Batman and Superman. With Amazing Fantasy #15, Spider-Man was born and the face of comics was changed forever. Rather than being an unstoppable force of perfection and power, Spider-Man was a teenage protagonist who faced everyday problems familiar to the average comic book reader, further solidifying his popularity. It's fair to say that without Spider-Man, Marvel may never have become such a well-respected and well-known household name — which explains exactly why a well-preserved copy of this comic book issue can be sold for so much money.

1. Marvel Comics #1 (1939) — $875,000

This is the most valuable Marvel issue in the world, coming in at nearly one million dollars. This comic book started it all, and included the first appearance of the Sub-Mariner, The Human Torch, and Ka-Zar. This eighty-year-old comic book changed the game and brought about the Marvel Universe. As Marvel itself says, "the DNA of it all can still be sourced right here." The cover, which promised mystery, action, and adventure, gave comic book lovers everywhere an indication of what to expect in the years to come.

Are you ready to say goodbye to your comic collection? Discover how to sell comic books with Quality Comix — we're the premier buyer and seller of vintage comic books online and we have built our reputation on fair prices and great customer experience.