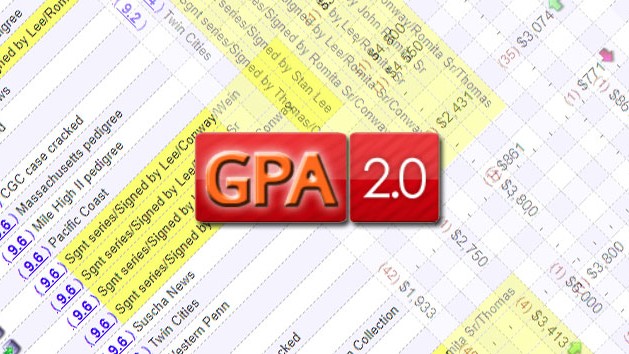 Valuation services are important tools for comic booksellers and collectors alike. But what is GPAnalysis — and is it worth the money?

If you're looking to sell a vintage comic book or two, you'll want to know exactly what you have on your hands. If you're going to charge a fair price and get the money you deserve, you need to be armed with all the right information — you need to know precisely what your comic book collection is worth, based on rarity and comic grading, among other factors. Valuing a comic book isn't as simple as it sounds. It requires years of experience, as well as extensive comic book knowledge.

Related: How to Sell Comic Books for Maximum Profit.

When it comes to evaluating comic books, there are options out there — however, GPAnalysis is the most well-known. This is the one service all comic book enthusiasts will have heard of. But for anyone needing a more thorough understanding of GPAnalysis, today we'll explore:
What is GPAnalysis?
How much does GPAnalysis cost?
Should you subscribe to GPAnalysis? Is it worth your time and money?

What is GPAnalysis?

GPAnalysis is a website that has been recording CGC certified sales from eBay, Heritage Comics, and some of the largest comic dealers on the internet since 2002. It is the world's first and (in its own words) most comprehensive analysis and valuation service for anyone wanting to get an accurate estimate of what their comics are worth. It's a reporting tool that tracks online auction sales and dealer comic sales, over time.

Related: CGC Comic Grading: What You Need to Know about Certifying Your Comics

GPAnalysis has recorded nearly $1 billion worth of transactions in the last 18 years! The GP portion of the name stands for the founder, George Pantela. He combined this with "Analysis" to form the GPAnalysis name.

How Much Does GPAnalysis Cost?

GPAnalysis is a paid subscription service. A user can pay either monthly or yearly. A monthly subscription will cost you $10.95, while the yearly service costs $119.00. By subscribing to the annual service, you effectively receive a month free.

For this subscription fee, you can get access to a range of data, including:
Average comic book prices and year-to-year fluctuations for each grade.
Sales and volume charts that can identify trends.
Individual comic book sales data over the past 16 years.
Details regarding individual transactions.
Access to CGC certification numbers.
CGC census data.
Access to monthly GPA Market Reports.
GPAnalysis also allows you to save frequently-accessed titles to a personal list, which will enable you to keep an eye on issues of interest. All this data helps sellers know when they should sell, and how much they should charge.

Should I Subscribe to GPAnalysis?

There are a growing number of competitors to GPAnalysis, but for most comic collectors, GPA is still the gold standard for looking up what your comic books are worth. GPAnalysis has the most comprehensive collection of historical data. It gathers the most data from across the internet and provides it in an easy to read format that's right at your fingertips. The fact you can drill down and look at a sales history is incredibly powerful, especially when the comic book you are looking to buy or sell is rare.

In addition, GPAnalysis provides you with links to where you can purchase the comic books you are looking for, either on eBay or on a comic dealer's website. This feature is also great to compare prices if you are looking to sell a copy you own.

If you are someone who deals with comic book collections and vintage comics every day, and this is your main source of income, then a subscription to GPAnalysis might certainly be worth the fee. However, there are instances where you might want to save your money. For example, if you rarely sell comics, or if you have inherited some comics and for you, this is a one-off transaction, a monthly or yearly subscription may not be worth your money. However, you have alternatives to explore, and other comic experts out there will be happy to help you value and sell your comics.

At Quality Comix, we are always looking for ways to make the selling process smoother and streamlined. Check out our free online comic price guide if you're looking to sell your comic book collection. Our tool will give you an estimate of what you can expect, and our experts will take it from there. The value of a comic book depends on many factors. Our experts have been in the field for a while — we know what to look out for. Search our price guide today and then get in touch. We'll make sure you get the best possible price for your comics.

Quality Comix is the number one buyer and seller of vintage comic books online. Whether you're looking to buy or sell, we want to hear from you. Get in touch with our comic experts today.