America's Number 1 Vintage Online Comic Book Store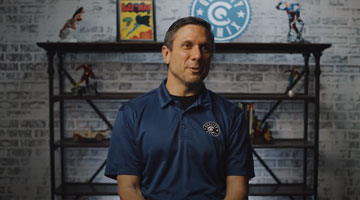 Click Video above to learn Our Origin Story
Finding rare and collectable comics can be hard work. But not at Quality Comix.
With over 20 years of experience, accurate grading, lightning-fast shipping, and vintage comics added to our stock daily, that rare comic book that your collection deserves is just a few clicks away!
And don't forget, we also buy comics. So if it's time to sell your collection. Our experienced team is ready to guide you through the process.
Accurate Grading

Our grading team has decades of experience, so you can be assured our stock is accurately graded.

24 Hour shipping

Purchase any comic on our site and we'll have it shipped to your address within 24 hours.

Integrity

We believe in fairness, honesty and respect. For those reasons, we have developed the Quality Comix Promise, a code of how our business will treat every customer.

No Hassle returns

Not happy with your purchase? Not an issue. Let us know and we will arrange for a no-hassle return of the comics and refund your money.
NEW!

Deal of the Week

Each week, we bring you a different key vintage comic at a fantastic price. This weeks deal is good through Sunday 02/12 11:59 PM EST. Once the deal is gone it is gone.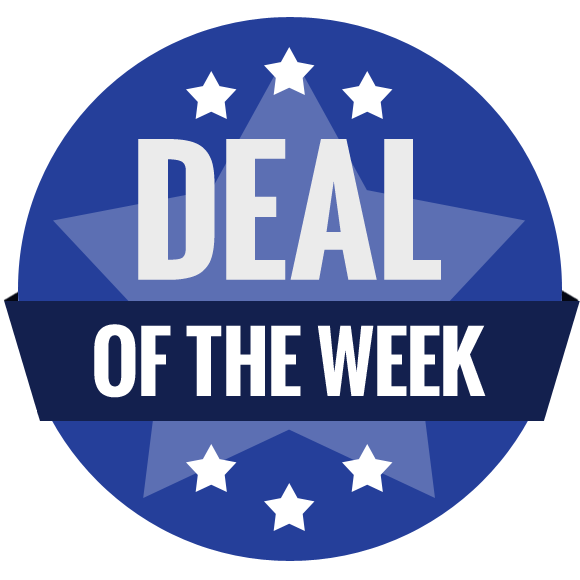 New Comic Book Arrivals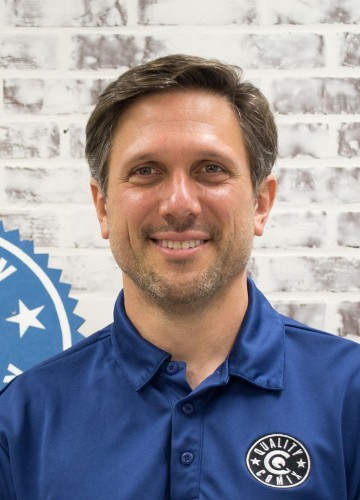 Dear Comic Book Collector.
Hi, I'm Brent Moeshlin, CEO and founder of Quality Comix.
For over 20 years I have been involved in the Comic Book industry.
But my passion for comics started when I was a young boy. Visiting the local comic book store was the highlight of my week.
However, it wasn't until I finished a 4-year career in the Military that I started to become involved in the buying and selling of comic books online.
I took an old collection of comics that had gathered dust in my garage and sold them online for a 900% increase in profit.
From that moment I was hooked and shortly after Quality Comix was born.
Our mission, to treat comic books and comic book collectors with the respect they deserve and create a marketplace where the buying and selling of comics is stress-free, professional, risk-free and fast.
And over 20 years later, Quality Comix has become the number 1 vintage comic company in the world.
Because we don't just deal in comic books.
We love comic books.
Earn Reward Points
How would you like being rewarded just for being a great customer?
You spend your hard-earned money and Quality Comix wants to say thank you!
It's easy, just BUY comics at QualityComix.com.
EARN points. REDEEM them on future purchases!
Buy the comic books you love and let us take care of the rest!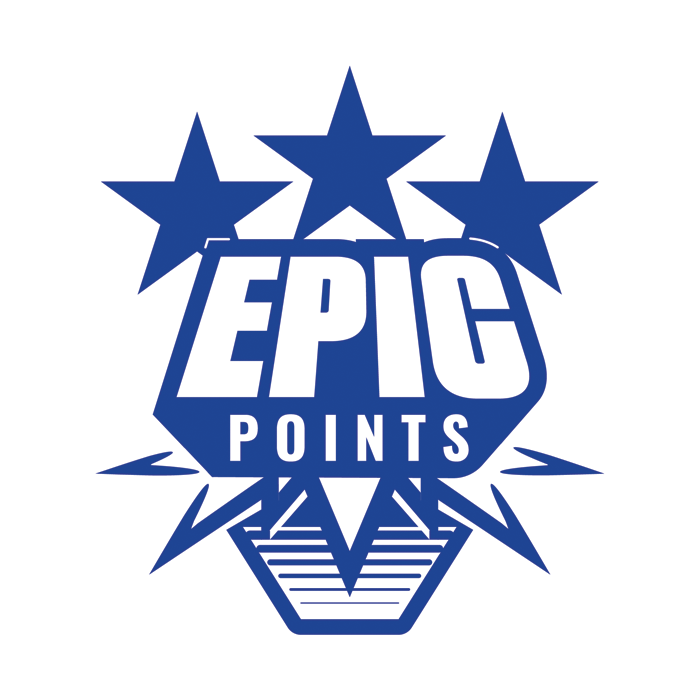 How To Sell Your Comic Book Collection In 3 Easy Steps
At Quality Comix we understand how frustrating the comic book sales process can be.
That's why we created a simple, safe and fair way to sell your comic book collection!
Step 1: Submit your list of comics along with some photos to our online form and our experienced team of grading staff will get to work on your valuation.
Step 2: Once our team has valued your comics, we will get in touch to let you know the price.
Step 3: We provide an iron clad agreement to purchase, we pay for your shipping, your funds are then either directly deposited into your account or a cashier's check is overnighted to you within 24 hours!
The Ultimate Guide To Selling Your Comic Collection
Selling your comic collection can be full of pitfalls, pros and cons. And we want you to make the best decision for yourself.
That's why we created The Ultimate Guide To Selling Your Comic Collection.
A FREE E-book that will teach you all there is to know about selling your collection.
From auction houses to comic brokers, from grading to online valuation tools, we cover it all.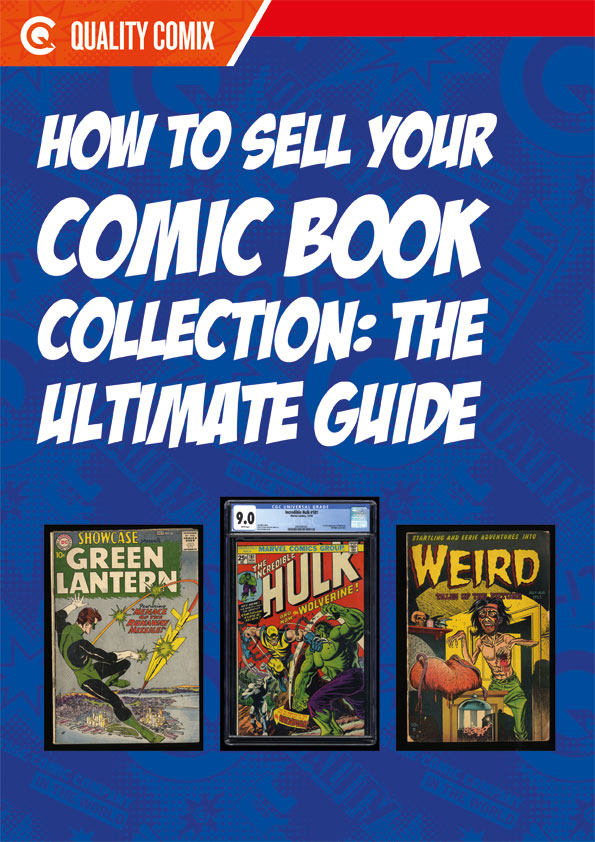 Don't take our word for it, read what our customers are saying:
Very buttoned up & professional. Pleasure dealing with them. Sold them my 550 comic cllection, & understood exactly why I received the offer I accepted (very fair). No cherry picking of top key comics only.
Total package in regard to grading & explaining keys & tiers. Very timely in regards to communication & payout.
As former corporate Director of Sales, will give them a 10 of 10.

Bill A
When I decided to sell my collection of 850 marvel comics, I turned to Quality Comics and entrusted them with my whole collection which initially gave me high anxiety. But from the initial contact with Lee from Quality Comics all the way through the process of them receiving my comics till the very end where they gave me a very fair price for the whole collection, I was reassured that they respected my collection as much as I did. It was all about trusting them through the whole process, which I did, due to their constant contact, reassurance and integrity. I would whole-heartily recommend their services for your collection.

Thomas S
I can only say that my experience with Quality Comics, and more specifically Lee whom I worked with there was spectacular! Lee walked me through the whole process of selling my collection from the 1960s - early 2000s. I priced and graded my collection before agreeing to sell, and we came out at almost the same evaluation. Actually Lee and Q. C. came out with a higher evaluation than what I had hoped for !
A very positive experience from beginning to end. These are GOOD people and I highly recommend them if you have a collection you are considering selling.

Mark M
What an absolute pleasure of a company to deal with. Selling your comic collection can be a daunting task, especially if you have a lot of comics. In my case I had over 15,000 comics in 37 long boxes. I had made a few calls and every other place I was dealing with insisted I had to make the first offer. Well I had no idea what the worth was.

Finally I found Quality Comix and Lee. They made the process so easy, even to the point of helping me to get pallets and arranging for the shipping. They were also incredibly patient while I dealt with carrying all of those boxes up the stair to my garage for pick-up.

Rather than just giving me an off the cuff price they actually took the time to sort through the comics, grade them and came back with a really fair offer. They left me feeling really comfortable that I got a fair offer for my comics.

I give Quality Comix my best recommendation. You won't be sorry if you deal with them.

Chris M
I can't say enough good things about Quality Comix. Lee called me within 2 hours of uploading my comic book collection for his review. He was kind and had a genuineness in his voice that instantly made me believe that I was dealing with an authentic business that wasn't out to take me knowing I had ZERO knowledge in comic book values. He promptly sent instructions on packing my collection for shipment and provided prepaid shipping labels. After careful review I was made an offer for my collection that I accepted. I believed it to be a very fair offer. If you're in the business of selling a comic book collection look no further. Quality Comix in my opinion is second to none. Thank you, Lee, for a good experience from beginning to end!

Gary L
After months of careful research and considering many options in selling my collection of silver age comics, there was only one I placed my trust in - Quality Comix (QC). Give QC a chance to prove they value you and your collection equally. I did, and would do again without reservation.

Prior to talking to Lee Daniels of QC, my mind was locked that: (1) It's crazy to sell and ship comics worth tens of thousands of dollars to Alabama from California to an unknown company. (2) Selling through a local comic book store, or over eBay myself is more profitable, and safer, than using an internet bulk buyer. I was WRONG on BOTH COUNTS.

Lee addressed point blank all my concerns and really listened to my issues in a genuine, professional, knowledgeable, courteous, patient, mentoring, and consultative manner. QC checked off all the boxes ... A+ Better Business Bureau rating. A near perfect five star google rating with 369+ reviews. A huge veteran run retail presence.

But equally important to me is working with a trusted person, and how easy is it to do business. Lee, and QC are one in the same. Our deal was seamless and he gave me a very fair market valuation to turn comics into cash.

Ron C
I don't typically write reviews but the folks at Quality Comix were very impressive and deserve kudos!
Lee made the process amazingly easy; He clearly explained the process and did not try to blow smoke.
I really liked the packing videos they supplied to help me protect my comics during shipment.
Lee followed up at each step to update me on the progress. When it was over, he took time to explain the evaluation of my collection and made me a very fair offer.

Ted P
There is a reason Quality Comix has across the board 5 star reviews. They really are the best.
My middle school age daughter inherited a cardboard box full of comics from my Dad. Smart kid that she is, she immediately started looking them up on eBay. She quickly realized that her box of comics was pretty exciting. After some research she came across Quality Comix and their amazing reviews. She submitted her list of comics and Lee called us the next day. To say that Lee is a total kick to talk to is an understatement. He walked us through our list of over 100 comics, shared amazing advice and insider knowledge, and gave us a solid idea of what we had in our new collection. This was the point at which Lee could have just given us a number and offered to buy our comics. Instead, he asked my daughter what she planned to do with the money. When she said is was for college, he advised her to get the most valuable comics graded and let them appreciate in value. Let that sink in. After 45 minutes on the phone giving us tons of info Lee didn't push for a sale. He told my daughter to keep her comics.
We are both super grateful for the knowledge we now have about her comics and the chance to watch them appreciate over the next few years. When she's ready to sell, you know we'll be calling Quality Comix. They're the real deal, a business with people doing the right thing and having a fun time doing it.

Tracy K
I'm really glad I found Lee Wheeler and Quality Comix. Parting ways with my Spider-Man collection (dating back to 1967) was a big deal, a rite of passage even. Lee was straightforward and kind with his correspondence from the start. Also patient as I prepared my collection for a sale. Once we agreed on a price, the transaction details/process were seamless, and across a few hundred miles (not a given). Those comic books delivered countless smiles over my first 53 years. I'm glad they left with a smile, courtesy of Lee and Quality Comix.

Frank M
The Quality Comix Promise
With over 20 years of experience in the trading of comic books, when you buy from Quality Comix you are in safe hands.
However, to ensure you receive a high-quality and consistent service, we developed what we call the Quality Comix Promise.
At the heart of our promise is our core 3 core commitments.
We promise to LISTEN to you, our customers.
We promise to provide a HIGH-QUALITY SERVICE with each and every interaction you have with our business.
And we promise that we treat any comic that comes through our hands with RESPECT AND CARE
When you trust Quality Comix with your comic book collection we will move mountains to ensure comics are treated as if they were priceless works of art.
Because in our eyes, they are.
That is the Quality Comix difference.