America's Number 1 Vintage Online Comic Book Store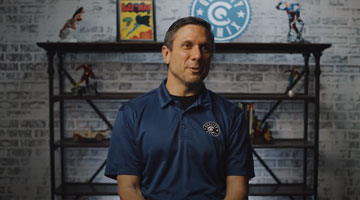 Click Video above to learn Our Origin Story
Finding rare and collectable comics can be hard work. But not at Quality Comix.
With over 20 years of experience, accurate grading, lightning-fast shipping, and vintage comics added to our stock daily, that rare comic book that your collection deserves is just a few clicks away!
And don't forget, we also buy comics. So if it's time to sell your collection. Our experienced team is ready to guide you through the process.
Accurate Grading

Our grading team has decades of experience, so you can be assured our stock is accurately graded.

24 Hour shipping

Purchase any comic on our site and we'll have it shipped to your address within 24 hours.

Integrity

We believe in fairness, honesty and respect. For those reasons, we have developed the Quality Comix Promise, a code of how our business will treat every customer.

No Hassle returns

Not happy with your purchase? Not an issue. Let us know and we will arrange for a no-hassle return of the comics and refund your money.
We didn't want to create 'just another' online comic store.
So we engineered a quick and easy comic book buying and selling experience that ensures that customers are happy and collections are treated with the respect that they deserve.
New Comic Book Arrivals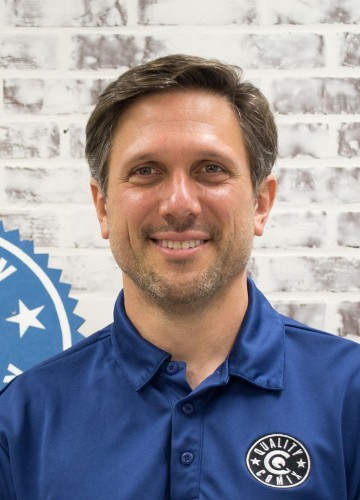 Dear Comic Book Collector.
Hi, I'm Brent Moeshlin, CEO and founder of Quality Comix.
For over 20 years I have been involved in the Comic Book industry.
But my passion for comics started when I was a young boy. Visiting the local comic book store was the highlight of my week.
However, it wasn't until I finished a 4-year career in the Military that I started to become involved in the buying and selling of comic books online.
I took an old collection of comics that had gathered dust in my garage and sold them online for a 900% increase in profit.
From that moment I was hooked and shortly after Quality Comix was born.
Our mission, to treat comic books and comic book collectors with the respect they deserve and create a marketplace where the buying and selling of comics is stress-free, professional, risk-free and fast.
And over 20 years later, Quality Comix has become the number 1 vintage comic company in the world.
Because we don't just deal in comic books.
We love comic books.
How To Sell Your Comic Book Collection In 3 Easy Steps
At Quality Comix we understand how frustrating the comic book sales process can be.
That's why we created a simple, safe and fair way to sell your comic book collection
Step 1: Submit your list of comics along with some photos to our online form and our experienced team of grading staff will get to work on your valuation.
Step 2: Once our team has valued your comics, we will get in touch to let you know the price.
Step 3: Once agreed, we will pay you in advance for your comics and also pay for you to ship them to us.
The Ultimate Guide To Selling Your Comic Collection
Selling your comic collection can be full of pitfalls, pros and cons. And we want you to make the best decision for yourself.
That's why we created The Ultimate Guide To Selling Your Comic Collection.
A FREE E-book that will teach you all there is to know about selling your collection.
From auction houses to comic brokers, from grading to online valuation tools, we cover it all.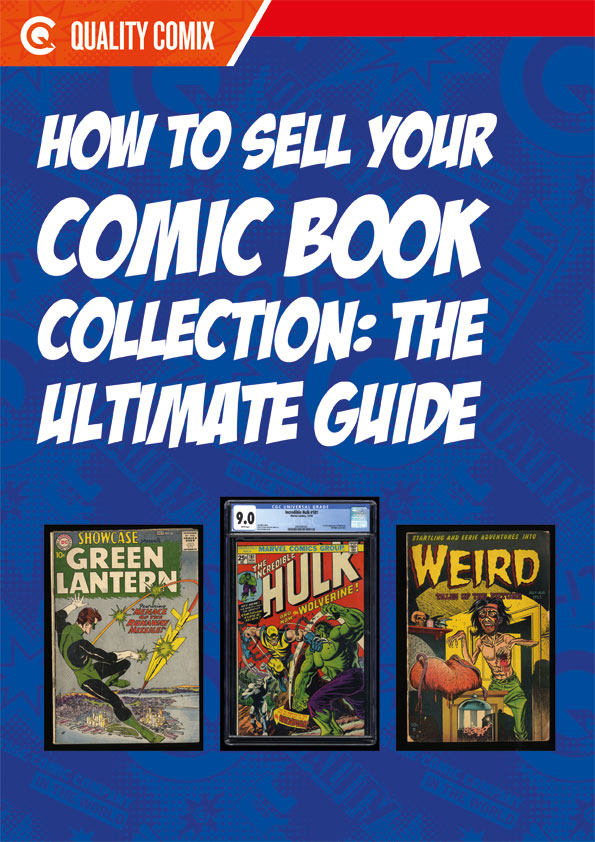 Don't take our word for it, read what our customers are saying:
Knowledgeable and helpful - they were willing to review a list of my private collection and give me honest feedback. They really know the books and the industry. Whether you are buying or selling books here, you can be confident you are working with people who love and respect comics, and their fans. An unqualified five star operation.

Jeffrey Z
Lee was amazing, very fast response when I put in a request to sell my collection. We came to a great and fair offer for everything and talked about comics and other things. Very personable and caring, customer service was impeccable. They came to me which was a 6 hour away trip and next day. Couldn't of asked for a better experience. Very highly recommend them if you're looking to sell or buy!

Chris B
Quality Comix has amazing customer service and very knowledgeable staff! I spoke with Lee who was extremely helpful and one of the nicest people I've dealt with before. We chatted for a bit about my collection and not once did I get any sneaky salesperson vibes. He's a genuine nice guy! I would gladly seek out Quality Comix again in the future. Thank you!

Dennis
Very professional, transparent, and thorough service. All my interactions with Quality Comix engendered confidence that they were treating me with respect and honesty. Highly recommend them if you're looking to sell or buy comics.

Craig R
From start to finish the experience was exceptional. Lee was very upfront open about expectations and timing. I had a small collection that was fairly valued. I was pleased with efficiency and communication of my whole experience. I would recommend Quality Comix to everyone - whether purchasing or selling/valuing your collection. _ Chris M

Chris M
I was interested in selling comics. A representative immediately contacted me. He invested some time and effort into giving me a free appraisal (which was consistent with others, but more detailed). He was informative and low-pressure. I was impressed by the professionalism of the operation.

Tony D
No one wants to have a conversation where you find out that the 10,740 comics you've been saving for decades isn't worth what you thought it was. I got purchasing bids from three other companies and Quality Comix gave me 27% more than anyone else for my collection. They were professional, responsive, and just made what could have been dramatic a very painless process. They gave me more for my collection and were just nicer than anyone else I talked to. Thank you Lee! You are awesomegreatness!

Cameron F
The Quality Comix Promise
With over 20 years of experience in the trading of comic books, when you buy from Quality Comix you are in safe hands.
However, to ensure you receive a high-quality and consistent service, we developed what we call the Quality Comix Promise.
At the heart of our promise is our core 3 core commitments.
We promise to LISTEN to you, our customers.
We promise to provide a HIGH-QUALITY SERVICE with each and every interaction you have with our business.
And we promise that we treat any comic that comes through our hands with RESPECT AND CARE
When you trust Quality Comix with your comic book collection we will move mountains to ensure comics are treated as if they were priceless works of art.
Because in our eyes, they are.
That is the Quality Comix difference.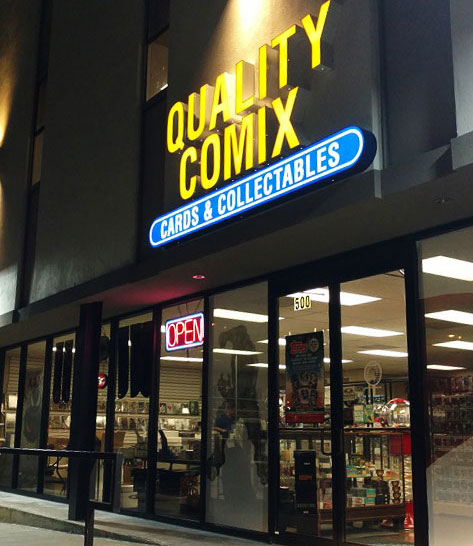 P.S. Did You Know That We Aren't Just Online
Although we are America's largest vintage online comic book store, we also have our own store.
If you are in the area, come and visit us at:
500 Eastern Blvd Suite 101
Montgomery, AL 36117