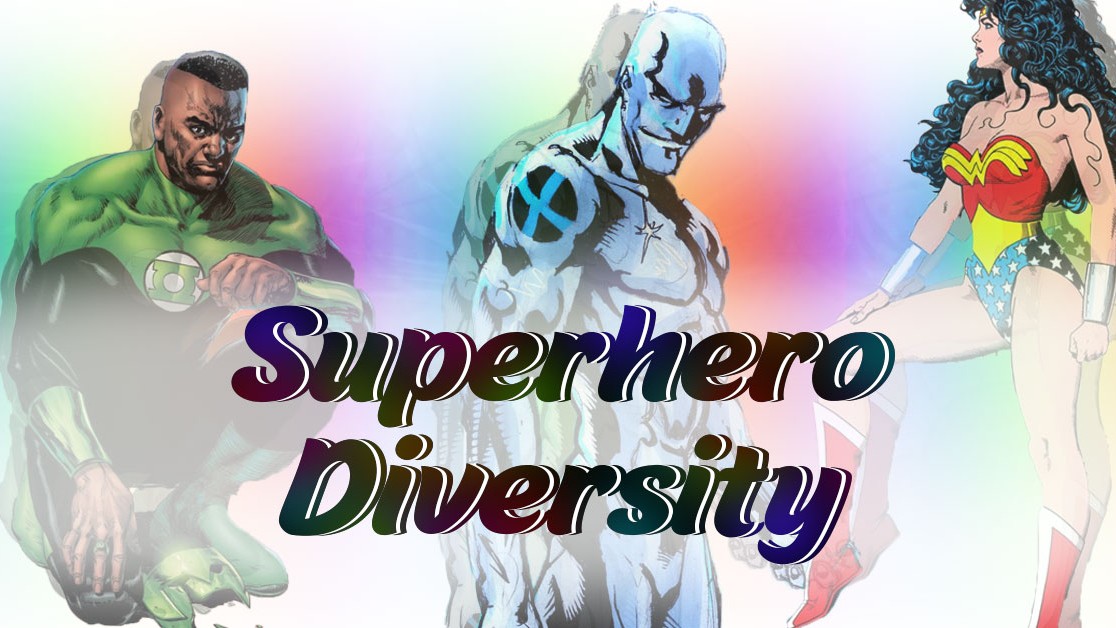 Diversity has long been an issue in the comic book industry. While comic books have been a reflection of the changing political climate over time, racial and ethnic stereotypes have existed from the 1940s and persisted through decades.
Traditionally, superheroes and their antagonists are typically viewed as white males, especially the "legacy" characters of Spider-Man, Superman, and the like. In recent years, the world of superheroes has become much more diverse, with heroes of various races, religions, sexualities and genders. However, the debate remains of whether comic books are truly doing enough to represent the diversity that fits the population today.
The industry is calling for minority superheroes to shatter antiquated stereotypes to have more well-rounded, diverse characters in both comic books and movies. The Black Panther movie was a movie that shattered the lack of diversity, and an imperative building block for more performances by people of color.
Diversity in Comic Books: Why Did it Take So Long?
Many people want to cancel comic books due to a lack of inclusivity of diverse superheroes. The issue isn't necessarily diversity, but rather, how diversity has been portrayed with comic book characters. Only recently, diversity has been represented as a more accurate representation of the population; however, this raises the question, "why did it take so long"?
One striking issue is the idea of "legacy characters". Comic books have series that can go for decades, and because of that, it typically doesn't force much change. Superheroes were white males, and there were maybe some side characters who were racially or ethnically diverse. More recently, legacy superheroes have been remade to include characters, specifically superheroes, with more diverse characteristics.
A Historical View of Comic Diversity Representation
Most minorities have experienced similar issues with the comic book industry. In the Golden and Silver ages of comic books, there were underlying themes, inaccurate or misleading stereotypes, and an overall lack of representation. However, each group faced its issues as well. Here is some insight into the history and evolution of groups and minorities:
Women superheroes
African Americans superheroes
Asian Americans superheroes
LatinX superheroes
Jewish superheroes
Muslim superheroes
LGBT superheroes


Female Representation in Comic Books
Since the comic book was first introduced, the portrayal of female characters has caused controversy. During the Golden Age of comics, women characters frequently reinforced gender stereotypes, such as being viewed as sex objects or being a victim of physical brutality.
The feminism movement of the 1970s shook these stereotypes and redefined traditional gender roles. It wasn't until the 1980s that women characters took on leadership roles - previously, they were seen more as heroines, and still falling second-best to the men. The cultural impact of the character, once derided by psychologists and anti-comic book crusaders as an anti-male lesbian has steadily increased over the years, having served as an iconic exemplar of the feminist movement[1] and a continuing symbol of female empowerment.
Timeline of Female Superheroes in Comic Books:
1940: Fantomah was the first female superhero with superhuman powers to appear in print, in Jungle Comics #2.
1940: Wonder Woman becomes one of the mainstream first female superheroes, and one still popularized in mainstream comics today.
1954: the Comics Magazine Association of America introduced a code in an attempt to regulate the morals of the medium. They tried to create an industry-wide interest in the value of women in the home and the sanctity of marriage.
1961: Susan Storm, also known as Invisible Girl, was the first female superhero by Marvel Comics.
1977: Ms Marvel was first introduced as an (albeit failed) attempt at a feminist hero. She is an excellent example of what it means to be a woman in what is supposedly a man's world while being able to deliver a severe beatdown to a large number of those same men.
2017: The Wonder Woman film is released and theatres and is seen as a key feminist milestone, and a representation of female power in the modern-day 2010s.

African American Representation in Comic Books
The battle of African Americans with comic books has been the portrayal of characters in comics. Historically, there were African American comic book characters since the beginning days of comics, but instead of superheroes, there were billed as side-kicks. Many black characters perpetrated racial stereotypes of being ""ghetto"", or poor, and uneducated, and overall uncivilized.

On the Development of Black Comic Book Characters
Beginning in the 1940s and 1950s we see this emergence of Black cartoonists reclaiming a Black comic book identity via newspaper comic strips. As noted by cartoonist and illustrator, Tim Jackson there was an "American Black press renaissance" that highlighted monumental changes in Black character representation. Such newspapers as the Chicago Defender, Pittsburgh Courier, and Amsterdam News served as prime spaces to feature the work of Black cartoonists such as Jackie Ormes and Orrin C. Evans.


The time period between the 1960s-1980s served as a time of birth for significant Black comic book character creation and development. This birth would be heavily influenced by the Civil Rights, Black Power, and Feminist movements. Many of these Black characters began to assertively challenge mainstream standards of beauty while also mirroring and highlighting real-life issues of racism, sexism, and classism.
Timeline of African American Superheroes in Comic Books:
1947: All-Negro Comics was created, written and drawn solely by African-American writers and artists.
1966: Black Panther is the first black superhero in mainstream American comic books, appearing in Marvel Comics' Fantastic Four #52.
1969: The Falcon is the first African-American superhero, and the second Black hero in Marvel Comics, debuting in Captain America #117.
1971: DC Comics introduces its first Black superhero in DC Comics, John Stewart, who appeared in Green Lantern #87.
1971: Butterfly is considered as the first Black female superhero, created not by Marvel, nor DC, but by Atomic Comics. However, she only made two appearances
1975: Storm (Ororo Munroe) of the X-Men is introduced as being worshipped as an African goddess.
1977: DC introduces its first female African-American superhero, Bumblebee
1991: A black female superhero, Captain Confederacy has her own series published by Marvel's Epic Comics imprint.
2018: starring the late Chadwick Bozeman, Black Panther hits theatres, and is a major milestone deal with issues of being of African descent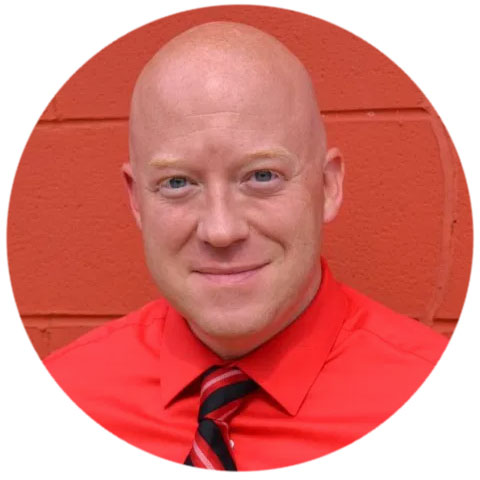 The importance of Black Panther
There is a heightened mystique about the hero and ruler Black Panther and his Marvel kingdom of Wakanda. He isn't just an ethnic token present just to balance demographics. His Wakanda is an unconquered royal nation of the highest order and everything within their protected existence stands for superiority and a power all their own. As its leader, Black Panther is the living embodiment of that dominance. Ryan Coogler and Chadwick Boseman captured those traits of preeminence and then some with stature and ferocity fitting the comic book legend. For diverse minority audiences that did not have a real-life Wakanda to plant roots in or a T'Challa role model to look up to, that inspiring, entertaining, and progressive dominance meant the world.


Asian American Representation in Comic Books
There is a rich history of Asian American comic book characters. Still, like many minority groups, there has been a scarcity of Asian American superheroes and character leads in U.S. culture. Asian American comic book characters were misrepresented as against White American protagonists, stemming from the real-world frustrations and political distrust that the U.S. had for foreign Asian powers.

Timeline of Asian American Superheroes in Comic Books:
1931: Ōgon Bat, a Japanese superhero, is created by Suzuki Ichiro and Takeo Nagamatsu in 1931 and is considered to be the world's first superhero.
1936: Kato, Green Hornet's side-kick, makes his first appearance, but his character doesn't have any superpowers - but does have the ability to punch.
1966: Bruce Lee later plays Kato in the Green Hornet TV series.
The first Asian superhero was a shirtless man who tried to overthrow Japanese occupation in China while dressed like a Speedo-wearing turtle. Although the original character hasn't aged well, the Green Turtle was given a modern makeover by Asian American artists Gene Luen Yang and Sonny Liew in 2014.
2013: Kamala Khan made history as the first Muslim character to lead her own Marvel comic book series.


LatinX American Representation in Comic Books
Historically, comic books have had a scarcity of Asian American superheroes and character leads - more so than many other minorities. The first true mainstream Latinx superhero lead didn't make an appearance until 1976. Another issue that Latinx superheroes have faced, like many minorities, has been the misleading or exaggerated portrayal of ethnic stereotypes of Asian Americans in comic books.
Timeline of Asian American Superheroes in Comic Books:
1942: Anthony Rodriguez first appears in DC comics' Star-Spangled Comics #7. He is only one of four in a fictional kid gang called The Newsboy Legion.
1976: Marvel releases white Tiger; she is the first Latinx superhero
1977: El Papagayo is release by DC comics
1981: Bushmaster (Bernal Rojas) from Venezuela, first appears as one of several members of the Global Guardians.
1988: Extraño appears in DC Comics' Millennium #2. He is not only DC's first openly gay Latinx superhero but DC's first openly gay superhero.
1989: El Diablo is recreated for the second version as "Rafael Sandoval" after the first version was released in 1970.
2011: Miss America (America Chavez) is released as Marvel's first Latin-American LGBTQ character


Jewish American Representation in Comic Books
Jewish people have had an effect on the comic book industry since the Golden Age of comics. Some of the first comic book superheroes were based on World War II, ane the mythic saviors who could combat the Nazi threat. Many of the creators of famous comic books were Jewish, including Superman, Spiderman, and Batman. In terms of comic book characters, there have been more frequent Jewish superheroes throughout the years, including The Thing from Fantastic Four, and Batwoman.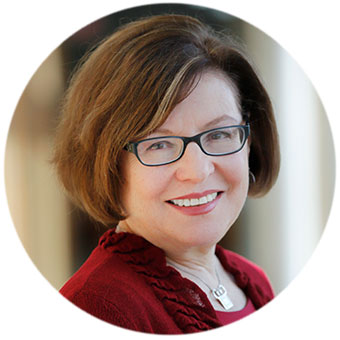 The Portrayal of Jewish People in Pop Culture:
Xenophobia and motion picture codes discouraged attention to Jewish ethnicity prior to WWII; as a result musicals created by Jews promulgated racial tolerance, but never focused on Jews or antisemitism. However, after Gentleman's Agreement (1947), audience acceptance of religious/ ethnic difference opened up, and vivid images of Jewish culture and characters emerged into American cultural consciousness during the 1950s and 1960s.

Jewish creators provided diverse—and often satirical—Jewish images, including, Wouk's Marjorie Morningstar and Philip Roth's Portnoy's Complaint, which popularized perceived stereotypes of the overbearing Jewish mother, the materialistic, spoiled "Jewish American princess" and the educated, sex-obsessed, neurotic Jewish males. Other works often exaggerated differences between Jewish and non-Jewish characters.

Not all cultural portrayals of Jews were satiric: The Diary of Anne Frank (1959) carefully depicted one heartrending Holocaust chapter; Exodus (1960) provided a powerful positive narrative of the creation of Israel as a Jewish state; Fiddler on the Roof (1971) retold old-country Jewish stories with warmth, nostalgia, and glorious music that became popular with non-Jews across America; The Chosen (1981) movingly portrayed two communities of Orthodox Jews.

These and other satiric or tender portraits made Jewish culture familiar to non-Jewish America. The comfort level with Jewishness was intensified by the popularity of a long list of Jewish comics and performance artists, such as Jackie Mason, Joan Rivers, Jerry Seinfeld, Larry David, and Sarah Silverman, who incorporated cultural Jewishness into their humor.

Whether in comic books or film, Jewish stereotypes have faded in the 21st century. Jews are less often described as persecuted and more often as privileged. Jewish men are increasingly portrayed as cuddly, liberal-minded slackers, a la Seth Rogan, rather than driven neurotics; however, the Jewish mother and spoiled Jewish princess daughter stereotypes still surface occasionally.
Timeline of Jewish Superheroes in Comic Books:
1933: A Jewish man, Max Gaines, created the first comic book in 1933, called the "Famous Funnies".
1938: the first comic book superheroes were mythic saviors who could combat the Nazi threat.
1938: Superman launched the golden age of comics in June 1938 with his debut in Action Comics #1, published by what is now known as DC Comics
1948: The first Jewish superhero, Funnyman, is created by a former DC comics employee. However, the series only ran six issues.
1960: Gim, the first Israeli character first appeared in Action Comics #267.
2006: In the DC Infinite Holiday Special, it's learned that Kate Kane (Batwoman) is Jewish when she celebrates Hanukkah with her significant other, Renee.
2015: The Green Lantern (Hal Jordan) learns that his mother is Jewish and that he was raised Jewish.
Jewish Women in Comics
One particular sub-group of Jewish superheroes in comic books that have been specifically under-represented are Jewish women. In fact, Jewish women only make up about 30% of all Jewish comic book characters. How has the evolution of Jewish Women in pop culture coincided with representation in comic books? Betsy More weighs in: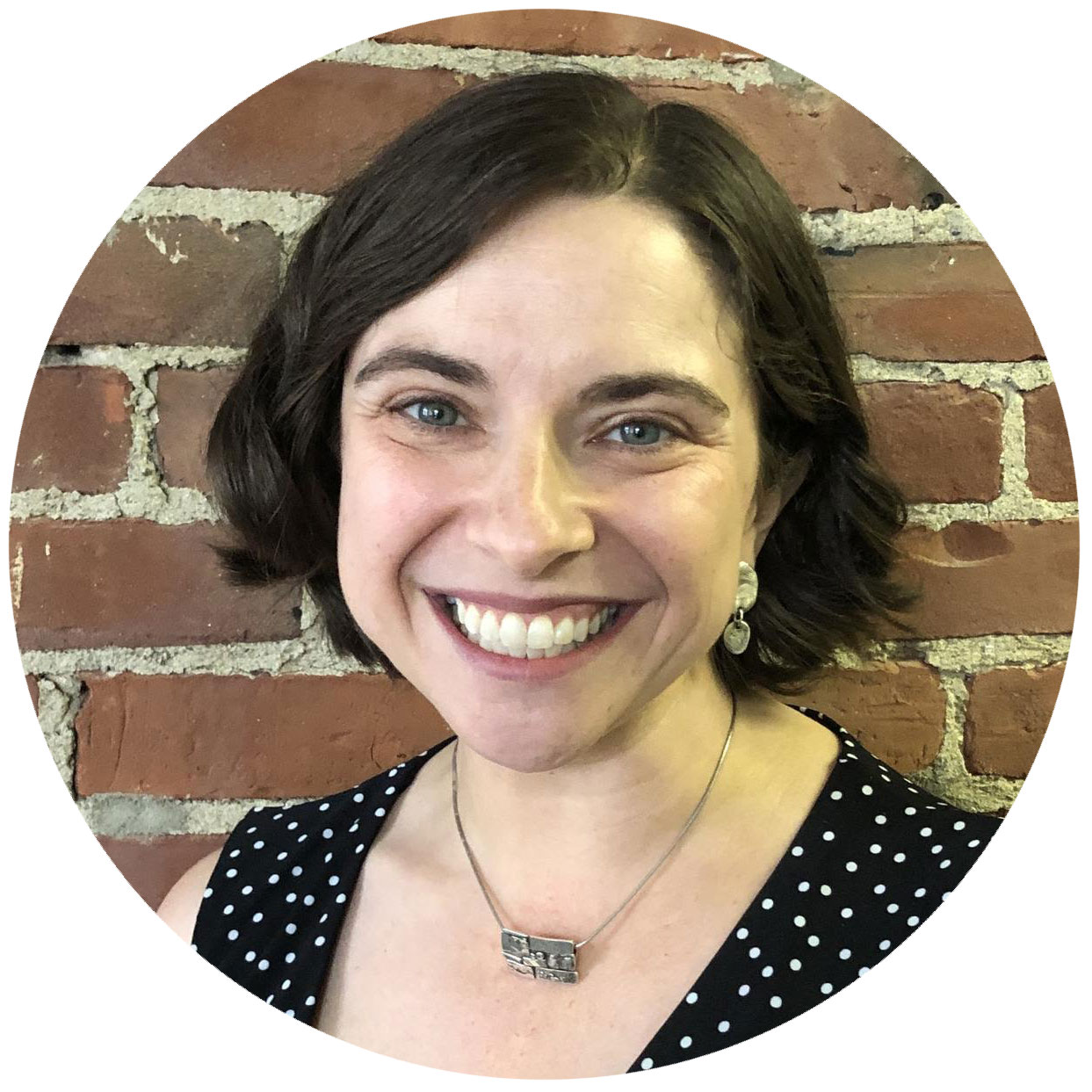 Betsy More, Jewish Women's Archive
on the evolution of Jewish Women:
In the seventy years between 1950 and 2020, the portrayals of Jewish women in pop culture expanded and changed dramatically. Even at the beginning of this period, there was a wider range of portrayals than is often accounted for in the stereotypes of the period, which included the self-sacrificing "Yiddishe Momme"; the needy, smothering "Jewish mother," and the spoiled, sexually unsatisfying JAP. Yet even as these tropes dominated American popular culture, female creators were pushing back against them in both literature and film. Authors offered worlds in which Jewish women could be intellectual, internally rich, and emotionally tied to other women.


By the 1990s, TV featured a range of Jewish women - from loud, opinionated Fran on The Nanny to Friends' Rachel Green, barely noticeable as Jewish, to Grace Adler of Will and Grace, whose wedding was the first on prime-time television to show two Jewish characters marrying each other.


What did not change from the 1950s through the 1990s was the ethnic background of the Jewish women portrayed - they were universally white, Ashkenazi Jews. This has remained mostly true through the 2010s, with some notable exceptions. WASPy Charlotte York converted to Judiasm on Sex and the City, as did Cindy Hayes, a Black incarcerated woman on Orange is the New Black. While these shows updated and opened up the possibilities afforded to Jewish women (young or old, trans or cis, straight or queer, driven or drifting), Sephardic, Mizrahi, and Jewish women of color are still largely missing from our screens and in comic book culture. The same can be said of Orthodox Jewish women - contemporary Orthodox women are mostly absent from American popular culture.

Muslim Representation in Comic Books
Muslim superheroes have certainly lacked in mainstream American comic books until very recently. Since 2010, there have been more instances of Muslim superheroes starring in their own comic book series. Still, mainstream publishers like DC and Marvel can still do more to increase Muslim representation in comic books - many smaller publishers also have Muslim characters that are well-known.
Timeline of Muslim Superheroes in Comic Books:
2002: Sooraya Qadir, born in Afghanistan, debuts in New X-Men #133. She is a mutant who becomes a member of the X-Men
2003:Josiah Al-Hajj Saddiq a.k.a Josiah X makes his first appearance in Marvel comics' Crew #1. He is a Muslim counterpart of Captain America.
2012: Green Lantern Simon Baz first debuts The New 52 Free Comic Book Day Special Edition.
2013: Kamala Khan, a teenage Pakistani American, appears as Marvel's first Muslim character, before headlining in her own comic book in 2014.

LGBTQ Representation in Comic Books
For the longest time, LGBT representation was muted in comic books. It wasn't until the late 1970s and early 1980s that the LGBT community was fully represented. Before that time, there were hints of comic book superheroes and characters being lesbian, gay, bisexual, and transgender, but nothing was explicit. The reason was due to anti-gay censorship and bigotry of the Comics Code Authority (CCA) refraining comic book publishers to mention homosexuality from 1954 and 1989.
On The Evolution of LGBT character in Comics

Since the post-war era until the 1960s, there were significantly few direct depictions of LGBT characters, but rather, a number of coded depictions. This had a lot to do with public policy issues enforced by different municipalities and other government-owned entities - including the postal service making it illegal to mail anything that explicitly addressed homosexuality. When social norms began to change during the late 60s and the 70s, social norms began to change. There were a lot of underground and independent subculture publications, films, and theatres that showed a greater number of depictions of homosexuality, however, mainstream companies still were not doing much. For example, it wasn't until 1993 that we saw the first gay storyline in a syndicated daily comic strip.


The evolution of how LGBT characters were portrayed went from negative or villainous, to overly positive, to what would be considered "complex" and "human". In the early years, LGBT characters were portrayed as troubled characters with "social problems" that had common storylines of leading double lives or seen as a threat to "normal" sexuality. These stereotypes often reduced narrative options of comic books, while becoming part of the plot to be resolved. Over time, depictions of LGBT characters became more multi-dimensional; characters weren't seen as just being gay or transgender, but rather, human, with a more detailed background. While we've come a long way in depictions of LGBT characters in comics, we can still be more inclusive, by including more diverse content creators and listening to feedback from fans and readers.
The Evolution of LGBT Superheroes
Between the Comics Code Authority ban and a lack of diversity in general, it took a while for LGBT superheroes to appear openly in comic books. Here are some examples of the evolution of LGBT characters, with many that were either revealed later to be LGBT or rebooted later as an LGBT character.
Timeline of LGBT Superheroes in Comic Books:
1954: The Comics Code Authority (CCA) made it forbidden to mention homosexuality explicitly, but instead only hint or allude to a character's sexual orientation or gender identity.
1978: Claremont, a former X-Men writer, has said that he originally intended Mystique and Destiny to be Nightcrawler's biological parents (with Mystique having morphed into a male body for the act of conception), but Marvel didn't agree, because at that time the Comics Code Authority prohibited the explicit portrayal of gay or bisexual characters
1979: Alpha Flight's was the first major gay character created by Marvel Comic, and was planned to be gay from the inception of his character.
1988: Extraño debuts. He is the first openly gay DC superhero. He was infected with HIV by a vampire.
1989: The Comics Code Authority (CCA) lifts its ban on homosexuality in mainstream comic books.
1993: Coagula, a former member of DC Comics' Doom Patrol, is introduced as the first transgender characters in comics. Wiccan and Hulkling have been called "Marvel's most prominent gay couple," and received praise for showing diversity and progression in comics.
2006: Batwoman's sexual orientation was announced at the same time the character was revealed. To date, this is the highest-profile LGBT character.
2013: DC Comics debuts the first transgender character in mainstream comics.

What's in Store for the Future?
For an industry that has notoriously needed to be more inclusive, comic books have made great strides over the most recent decade. For 2020, and beyond, we hope to see even more diversity among superheroes, whether it's a comic book or a movie. The superheroes need more industry-shattering representations of diversity like the Black Panther movie in 2018.
Special Thanks to Our Contributors!
Brian Herrera:
Brian Eugenio Herrera is an Associate Professor of Theater and Gender & Sexuality Studies Lewis Center for the Arts, at Princeton University. His work, whether academic or artistic, examines the history of gender, sexuality and race within and through U.S. popular performance. He is author of The Latina/o Theatre Commons 2013 National Convening: A Narrative Report.
Grace Gipson:
Dr. Gipson is Black future feminist/pop culture scholar whose research explores Black popular culture, digital humanities, representations of race and gender within comic books, Afrofuturism, and race and new media. She recently authored a publication entitled "Creating and Imagining Black Futures through Afrofuturism".
Sylvia Fishman:
Sylvia Barack Fishman, Ph.D., is an Emerita Prof. of Contemporary Jewish Life at Brandeis University. She is the author of eight books and numerous articles on American Jewish culture and societies, including The Way Into the Varieties of Jewishness.
Betsy More:
Betsy More, Ph.D., is the Director of Programs at Jewish Women's Archive. JWA is a non-profit organization that documents Jewish women's stories, elevates their voices, and inspires them to be agents of change.
Don Shanahan:
Don Shanahan is the creator/founder/blogger of Every Movie Has a Lesson. He is one of the founders of the CIC and is also a member of the Online Film Critics Society.