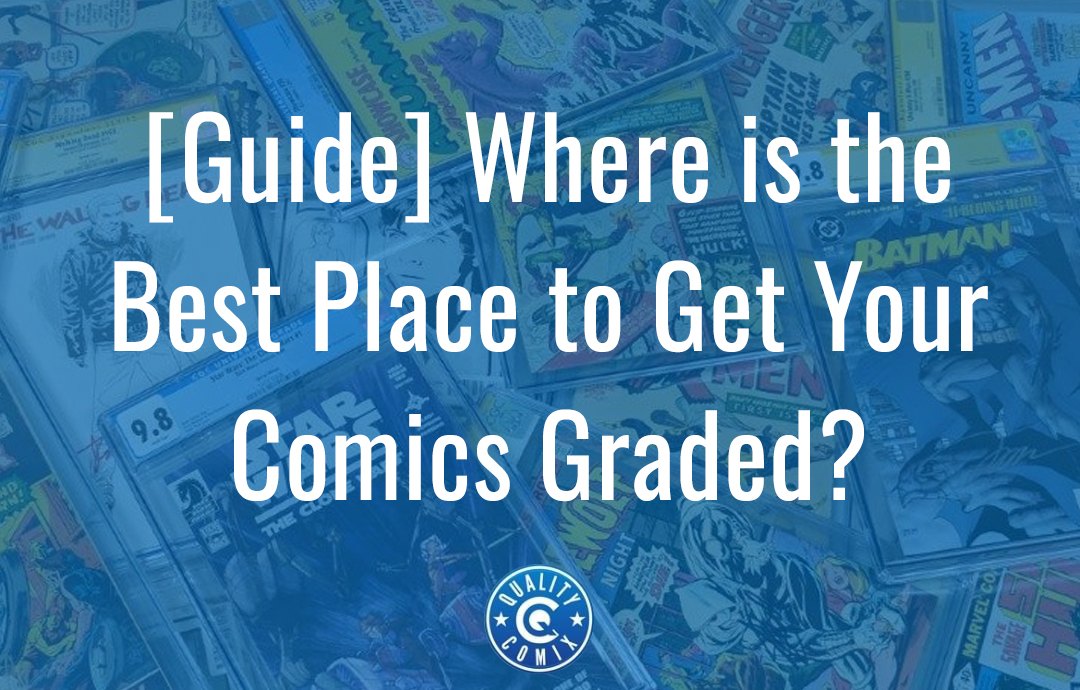 Grading comics can be a great way to do two things:
Have their quality assessed by a professional authority
Slab and protect them from degradation over time
While most people recommend CGC for your comic grading needs, are they the only option? Let's dig in and find out.
The Behemoth CGC
CGC stands for Certified Guaranty Company. They were founded in 2000 and exploded onto the scene as the first real authority on comic grading. Introducing standards revolutionized the high-end comics industry, to put it lightly.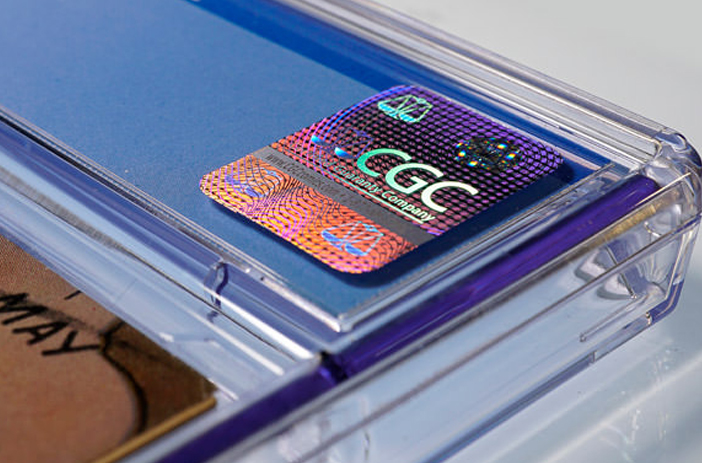 Since their inception, they have also expanded into other collectibles through sub-labels:
NGC: Numismatic Guaranty Company, for coins.
PMG: Paper Money Guaranty for paper money.
CSG: Certified Sports Guaranty for sports cards.
ASG: Authenticated Stamp Guaranty for stamps.
CGC Trading Cards, for trading cards like Magic: the Gathering and Pokémon, as well as comic cards.
CAG: Collectables Authentication Guaranty for historical artifacts and collectibles that don't fall into other categories.
Before CGC, if you wanted to sell a valuable comic, you had to get it appraised by a comics dealer or some authority. You could take it to an auction house, but if they didn't have a comics specialist on staff, you never knew what kind of value you would get. Comics dealers could be more reliable, but not always. There was always a risk of an unscrupulous dealer giving a great-quality comic a low grade to convince you to accept a lower offer than the book is worth.
CGC helped do away with massive fraud in the industry simply by offering one centralized, standardized source of authority for comic grading. Their process is impartial, and their grades are consistent, so people trading in comics know what a rating means, more or less.
Standards are important!
In the decades since CGC stepped up, other companies have tried to compete in the same space. Some are grading agencies for other collectibles stepping into the comic industry, while others sprang up as attempts to compete with CGC directly. The question is, who are these competitors, and are any of them worth using over CGC?
The Little Guys
Before we dig into direct comparisons, let's look at the other comic grading authorities.
CBCS: Comic Book Certification Service
CBCS is widely considered the biggest competitor to CGC. They were acquired by and are now powered/backed/funded by Beckett Media, one of the foremost collectible pricing and preservation authorities.
They're usually considered one of the more reputable grading companies. While their grading process is on par with CGC, their grades aren't generally given quite as much weight. Therefore, a high-grade comic graded by CGC will carry slightly more value than the same comic graded by CBCS.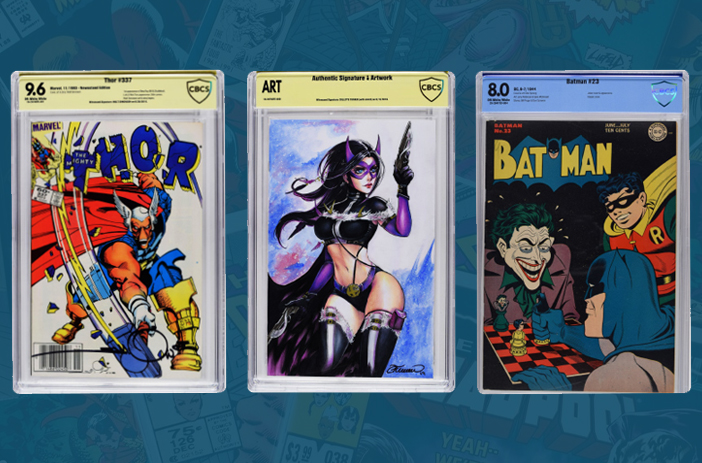 CBCS was founded by Steve Borock, the head grader and big name behind CGC when they first started. He left CGC to create CBCS. Beckett, meanwhile, offers BGS: Beckett Grading Services, perhaps the most respected sports card grading service.
In the past, CBCS was a hard choice for grading because their slabs were sub-par in quality, but they've improved dramatically, and their current process is very similar to CBCs, though CBC is still considered the gold standard.
PGX: Professional Grading Experts
PGX is the dark horse of the comic grading world. They've been around since 2002, almost as long as CGC, but in that time, they've had a lot of scandals and rumors floating around about them. Some claim they "over-grade" and inflate the ratings of books compared to CGC. Others think they're super shady.
Most of the reasons for these stories came from the early days when PGX was looking to get a foothold and compete with CGC but didn't have the industry clout to do it. A few bad decisions on their part trashed their reputation for decades to come. There are plenty of horror stories about having comics swapped out with different, less-valuable printings, having grades pumped up, not flagging restored comics, and more. Everyone knows someone with a story like that, but it's tricky to find someone with a first-hand account.
Are they still a poor choice?
Not necessarily. PGX's grading doesn't command the same premium as CGC or CGCS, but they're faster and cheaper for grading, so they're perfectly acceptable for low and some mid-value books.
EGS: Expert Grading Services
EGS is a newcomer to the comic grading space founded in 2018. Right now, they're very much in the same hole PGX was, where they have some trust issues in the industry and a lot of questionable business decisions on deck.
For example, they offer slabs that can be easily opened and re-sealed. Folks, the point of a slab is to seal the comic so that it can't be swapped, tampered with, or exposed to more degradation from the elements. Sure, they put a "Tamper-evident seal" on it, but still. What good does it do to have one you can open back up? They also have grading labels that can be upgraded or color-customized for a fee, and they do slab-less raw grading, and in general, it's all questionable.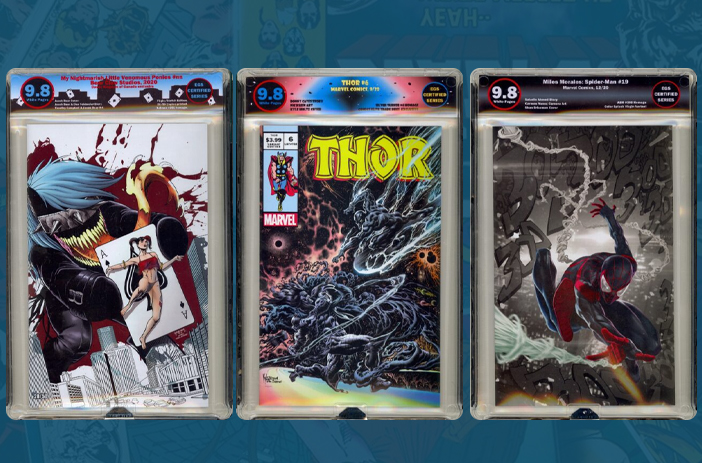 We won't recommend EGS, at least not for now, but it's worth mentioning that they exist, so you know they're out there. Maybe if they prove themselves in another few years, they can hang with the big boys.
Now, let's get into grading the graders. Where do CGC, CBCS, and PGX stand concerning one another?
Pricing and Services Offered
First, let's look at the range of services each grading company offers.
1. CGC
CGC's primary offering is in grading, of course. Their grading scale starts at 0.5 and goes up to 10, using .5 increments up to 9.0, then .2 increments to 9.8, with 9.9 as a remarkable case.
They will also look for signs of restoration, and if a comic has been restored, they will use a different label and assign a grade judging the quality of the repair.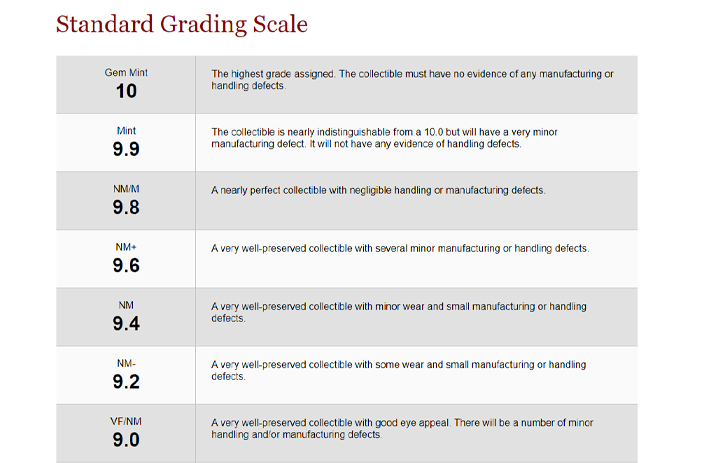 Any book sent to CGC is assigned a unique barcode, authenticated, and graded. A distinct label is created with the grade, barcode, and other information, color-coded based on factors such as restoration, signatures, or being part of a pedigree collection. Once the label is created, the book is slabbed up and sealed.
In addition to grading, CGC also provides some restoration services through another affiliated business, CCS. However, they disclaim that some comic books are worth more in their current state than if they were to be restored. Any comic that has been restored will receive a purple label, nicknamed the PLOD or the "Purple Label of Death." They also offer a pressing service that can remove minor bends and dents in a book and enhance the appearance of a comic in a way that will not make the comic book "restored." Books that are pressed and not restored will receive the Universal Blue Label.
Pricing for CGC is tricky, and they have a whole page dedicated to it. On top of that, to even submit to CGC, you need to be a member, which costs a minimum of $25 per year. Their larger membership packages are priced at $149/year and $299/year and include discounts and grading credits that you can use towards future submissions.
Fees for grading range from $24 up to $150 or more (with their high-value, fast-turnaround service costing 3% of the fair market value of the book), plus assorted fees.
2. CBCS
CBCS is very similar to CGC in terms of services offered, which makes sense since they're modeled to be a competitor in the same arenas. The CBCS grading scale is almost identical to CGCs, except they have more granularity at the bottom end, with .1 and .3 grades below the .5 baseline of CGC.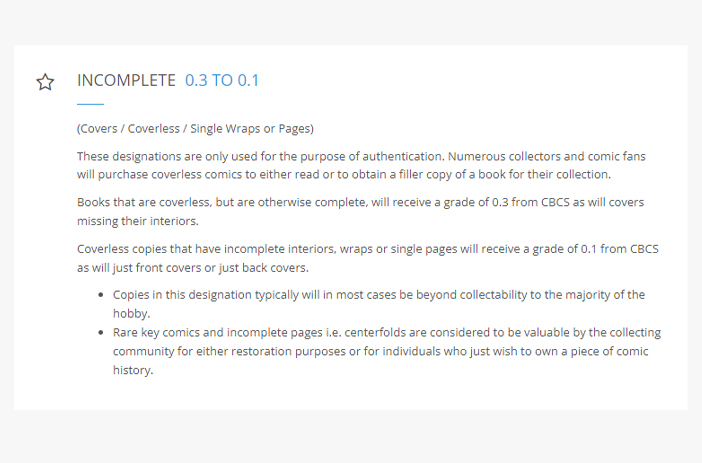 Other services include pressing, signature verification, and re-holding. Much like CGC, they also detect restoration and other issues with a book.
CBCS grading does not require membership as CGC does, but having a membership offers a 10% discount on grading prices. Their pricing page shows rates for each kind of grading, divided by the book's age and how fast you want them to process it.
The cheaper tiers will only grade books with a fair market value of under $5,000 (for vintage books) or under $1,000 for most other books unless you pay for Premium service. Their Premium service allows you to grade any comic, even if it has a fair market above $5,000.
3. PGX
PGX is more straightforward than the other companies in some ways, but not by much. They do grading, of course, and pressing and cleaning, just like the other two. They can pre-screen what you send them and authenticate signatures as well.
Regarding grading scales, PGX uses the Overstreet Comic Book Grading Guide, which has the same numerical scale as CBCS. The definitions of what falls into which category are up for a bit of interpretation, though, and many people feel that PGX will grade a book higher than CGC or CBCS.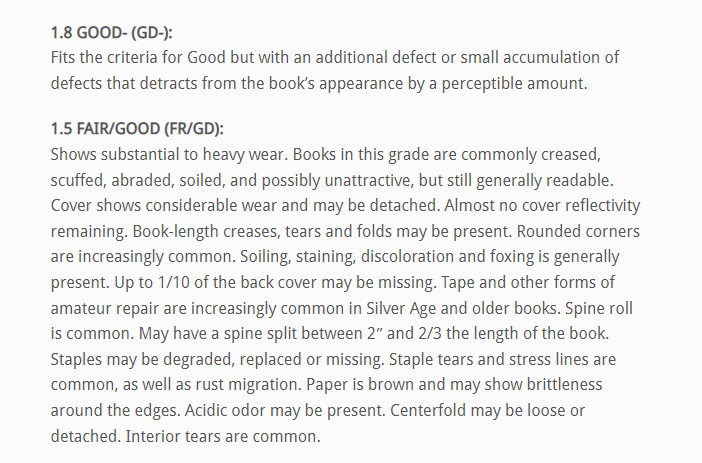 Fees for PGX grading are comparatively lower. They start at $14 per book, with rush grading at $40 per book. Comics with a fair market value of $4,000 or more add on a fee of 1% of the value, up to $400.
Turnaround Times
Turnaround times are crucial for people trying to get their collections graded for sale but may be less relevant for casual grading or a slow collection authentication. For serious enthusiasts, it's far more valuable to have their comic correctly graded by a company with a longer wait time than risk an improper job by a lesser-known company.
Unfortunately, it's difficult to say what turnaround times will be today. COVID, global mail and transportation problems, and other issues mean that estimates can be very off. You can know that when you pay for rush grading, they'll move you to the front of the pack. But, how long it takes for that pack to process is up in the air.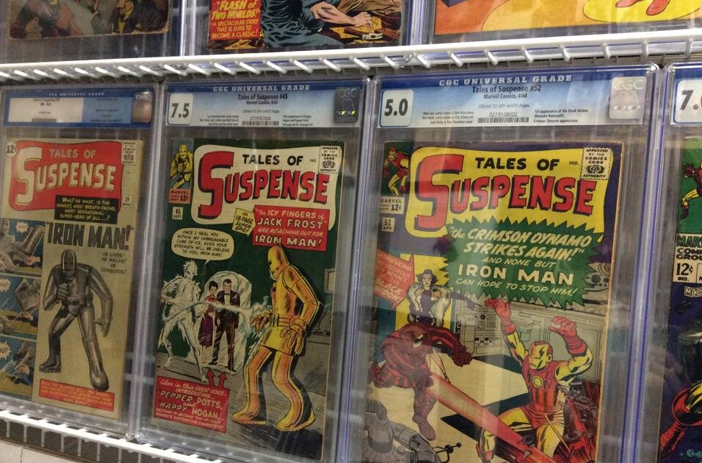 CGC turnaround times are the fastest with "WalkThrough" grading, which is the most expensive, but only takes two days. Express is five days, modern comics are around three weeks (with the fast track in ten days), and their "Economy" grading is nearly a year, 227 days as of this writing, with a fast track option of "only" 35 days.
CBCS turnaround times are, in some ways, even worse. Their current standard processing is 224 days, which cuts back to 70 days for vintage and premium grading. Your mileage may vary. Express bumps you up to two weeks, with express plus at just five days and super express only a one-day turnaround. However, these times are just their current estimates based on this page, not their standard turnaround times.
PGX is, by all accounts, the fastest of the three, partly because fewer people submit to them. Currently, they state that their standard turnaround is 40 days, with express at 12 days and "next-day" at three days. If speed is of the essence and you don't care about the reputation hit, PGX may be the way to go. After all, they aren't as favored in the comic book industry.
Grading the Graders
Overall, the situation is pretty straightforward.
CGC is the 800-lb gorilla in the grading space, at least for comics. Their slabs are of the highest quality, their grading is considered the most consistent, and they have the most clout. They offer the broadest range of services, the best reputation, and the most authority.
On the other hand, CGC can be a poor choice if you have a signed book that a celebrity didn't sign in their presence.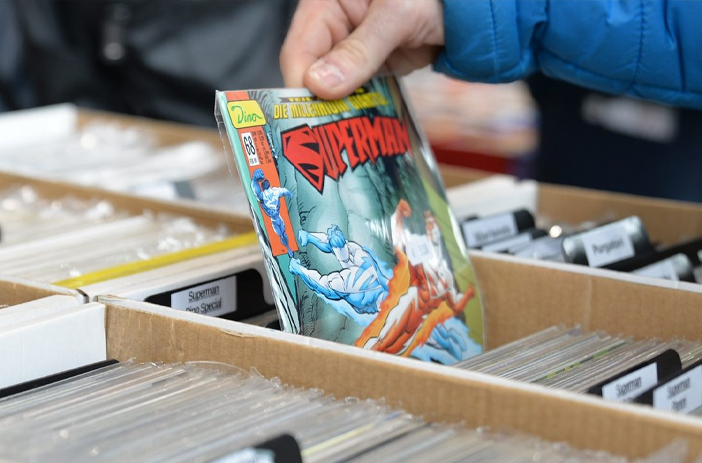 Any unverified signature gets a green label, usually reserved for significant defects, and can negatively affect the price. Some people also believe that they tend to overuse the 8.5 grade with anything that should be 9.2 to 7.5 is given the 8.5 labels. They also require you to be a member.
CBCS is the closest to CGC in quality. Their grading is, if anything, a little stricter than CGCs, with a bit more nuance.
They also authenticate signatures they didn't personally witness, which makes them better for signed books.
In the past, CBCS had mediocre slabs, but they've improved their technology a lot, and they're now comparable to, if not better than, CGC.
PGX is the best if you need cheaper pricing and faster turnarounds. Unfortunately, their reputation still took a hit in the community, so a PGX-graded book will likely fetch less on sale than the same book.
If you have books you want to sell and think they might be worth grading, those are your best options.
We have over 20 years of professional experience with comics, buying and selling graded (and non-graded) comics every day. If you have a comic that you'd like graded and are unsure where to go, contact us for appraisals and recommendations; we're happy to help!