Hawkman
DC Comics // April-May 1964 - August-September 1968
Issue count: 27
The ever-compelling HAWKMAN re-emerged for DC in the 60's. One of the most original of the DC stable of stars, issues of his own book are always rising in value! Check our online price guide!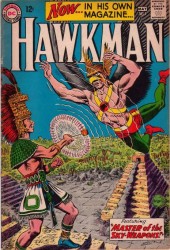 Although Hawkman never really went away, DC finally decided it was time for him to graduate to his own book in 1964.
With the crisp scripting of Gardner Fox, and the precision of Murphy Anderson's artwork, Hawkman finally took flight as an "A" list character, adding a whole new level of mysticism to his legend.
The title only ran for about 4 years (27 issues), until they decided to awkwardly team him up with The Atom for 7 issues!
Issue #4 is of note for introducing the character Zatanna - this is considered a key collectible, but the Fox/Anderson run is truly satisfying!
Sell your comics, rare issues and collections from the Hawkman series to us. We offer a free appraisal on your comic books to discover their true value.
Read More
Looking to sell your comic books?
Browse our selection of key issues from Hawkman below to get an instant estimate of their value.
We have been buying and selling for 20 years and have tons of experience working with sellers just like you!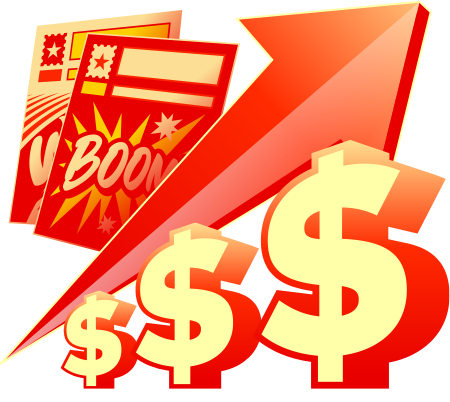 Issue #1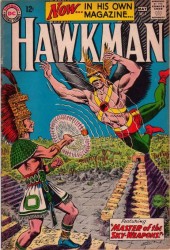 What's Hawkman #1 worth in 2023?
Hawkman #1 is worth $191 today, according to the last sale of an FN 6.0 copy of this issue. The 2017 average value was $164 for a copy in the same condition. A GD 2.0 copy runs $100 today according to the last sale, and it was about the same average value in 2017. A graded 9.6 copy of Hawkman #1 sold for $4,750 in 2014. There are currently 737 copies of this issue.
Why is this comic book valuable?
The issue was released in 1964. It features many characters such as Hawkgirl, Bob Hope, Commissioner George Emmett and of course Hawkman. The focus of this series was advocacy and superhero, including mention of aliens and mythology.
Price Guide Report
| GD 2.0 | VG 4.0 | FN 6.0 | VF 8.0 | NM 9.4 | RECORD SALE! |
| --- | --- | --- | --- | --- | --- |
| $100 | $100 | $175 | $400 | $2,650 | $9,800 |
Issue #4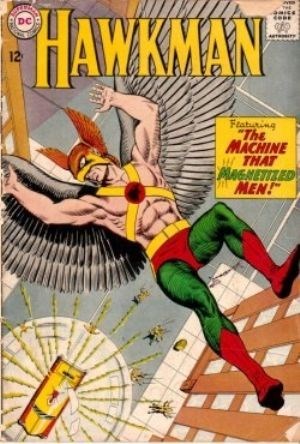 What's Hawkman #4 worth in 2023?
Hawkman #4 came out in 1964. There are 863 copies out there today, with only 1 from the signature series still around. An FN 6.0 condition copy goes for $408 today, and the 6.0 copy had a value of $400 in 2017. The GD 2.0 has a value of $185 nowadays, while the average sale price in 2018 was about the same. The highest graded copy has sold for $9,000.
Why is this comic book valuable?
Hawkman #4 featured a few comic stories of Hawkman and friends, along with a short about Rocky & Bullwinkle and advertisements. It was re-published in three different places.
Price Guide Report
| GD 2.0 | VG 4.0 | FN 6.0 | VF 8.0 | NM 9.4 | RECORD SALE! |
| --- | --- | --- | --- | --- | --- |
| $175 | $300 | $525 | $1,000 | $5,100 | $20,000 |