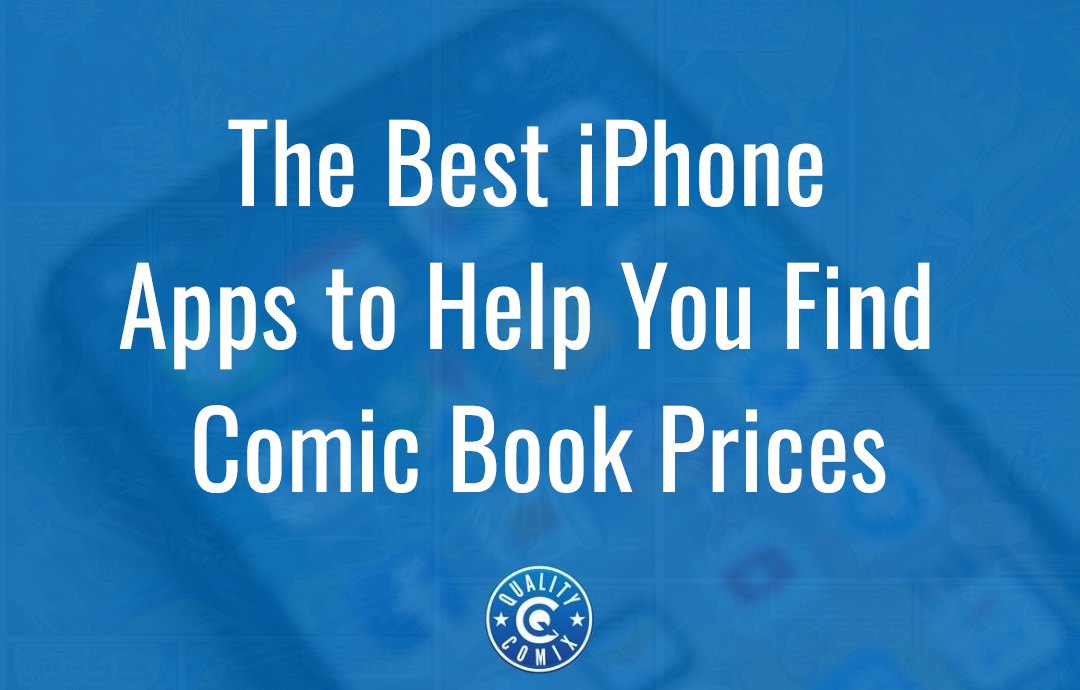 In the old days, if you wanted to find out the value of a given comic book, you would need to look up a price guide. Something like the Overstreet price guide; a high-prestige, authoritative look at the most valuable comics and their prices. Even these came in the form of books, with all that entails. If a comic shot up in price, the book couldn't update, and you were left hoping you were aware of the changes in the market.
Or, you could take your books to your local comic shop for appraisal. You'd have to trust their information and opinion and that they weren't going to lowball you in hopes of making a profit for themselves.
Needless to say, we live in a digital era, and all this pricing information is now at your fingertips. You can look up Overstreet price guides just as much as you could back then, but who wants to rely on a print book if they don't have to? Some of the most accurate pricing information is already available from your smartphone.
We're not just talking about using a phone browser to look up eBay prices. Phone apps for specific purposes have long been a valuable feature of the devices, and comic pricing is no different. Smartphones have various comic book valuation apps available, though which apps are up for download depends on your platform.
Today, we're looking specifically at iPhone apps.
One interesting quirk here is that these iPhone apps are a little less common than their android brethren, as Apple heavily regulates them. What are the best iPhone apps for pricing comics? Check it out!
This app is one of the comic book market's most established and more popular price tracking options.
You can scan barcodes to enter comics, manage collections, and see your comics' values immediately.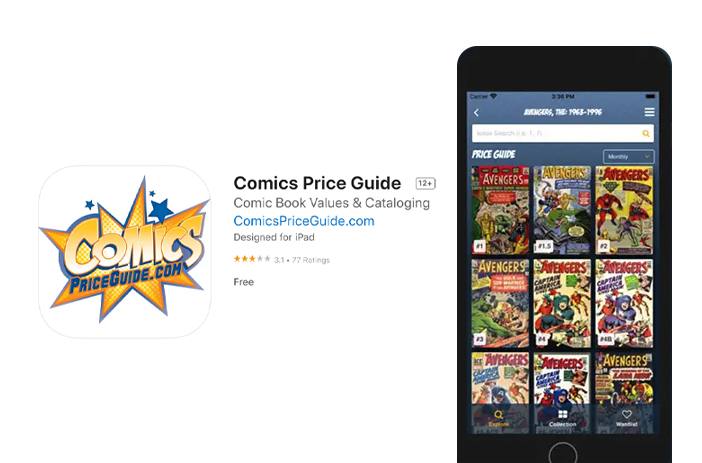 Comics Price Guide was one of the first, if not the first online price guide for comics. Pricing starts at "Free" for a limited account, or you can pay $8 per month or $70 per year for a gold membership with full access, unlimited searches, and other features.
You need to link the app to the website account; they aren't connected by default. We recommend creating an account on the Comics Price Guide website before downloading the app so you can pair the two.
Key Collector is one of the newer and more well-reviewed comic collection management and pricing apps currently available. It's not focused on tracking a whole collection; it focuses on Key Issues, as the name implies.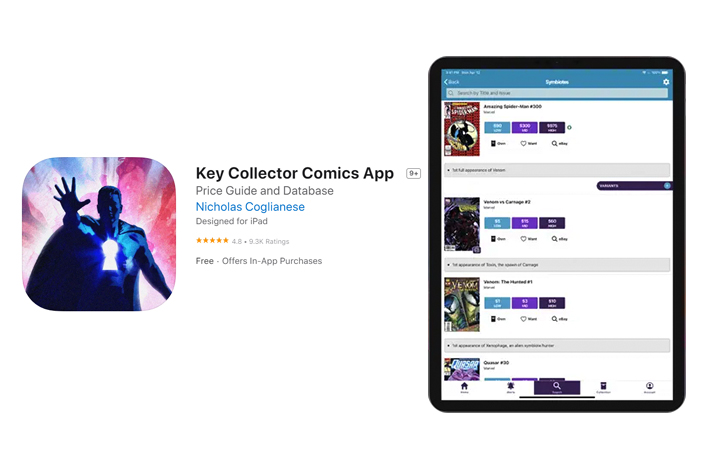 The best use case for this app is not collection management but more buying and selling. The app is designed to help you flip through collections and identify critical issues and gives you general values for "unslabbed" or ungraded versions of those issues, so you know what you can offer if you're looking to buy. It can also be used as a small collection manager if, and only if, you're a key collector.
The drawback is that same focus. The Key Collector database isn't huge; it's curated. If a book isn't a key issue or noteworthy in some way, it's not in the database, and you can't track it.
CLZ is one of the best-regarded comic collection apps on the market today. It's a database, of course, and you can add books to it by scanning barcodes, finding a series and checking the issues you own, or searching for specific comics to add. The app automatically downloads information about those books, including cover images, and you can browse your whole collection visually. It will even tag key issues automatically.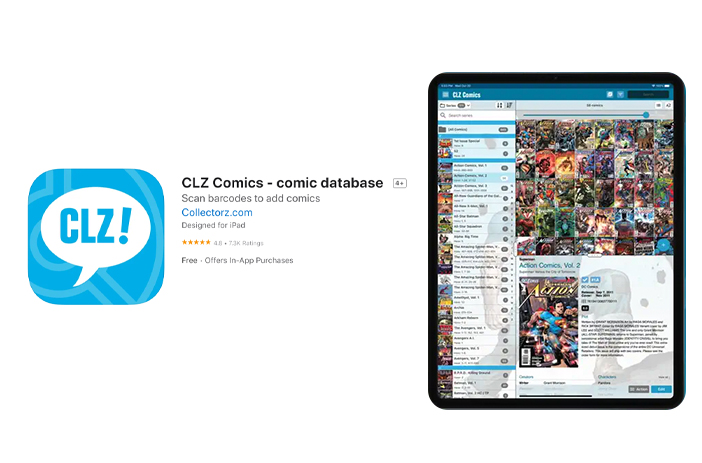 You can also add personal information for tracking a valuable collection (or inventory), such as whether a book is graded and what grade, any variants or art/signatures, and even general information like what longbox the book has stored in. And, of course, they have pricing information now, though they didn't always offer it. The downside is that pricing information is an optional upgrade and will cost extra.
This app is just about the most uncomplicated option on this list. To use it, you search for and add books to your collection, it shows you your list with an estimated value, and that's it. It's not very well-reviewed, it reportedly crashes frequently and is clunky to use, and it's not one we'll necessarily recommend as a top choice.
Still, we're including it for the sake of completion. Their website is a lot better than the app, and their app may continue to be improved over time.
This option is a very robust comic database app, with pricing information included but as something of an afterthought, which is why it's so far down on this list. Also, iCollect doesn't have much of a website, just a blog to keep you updated on its latest app development projects.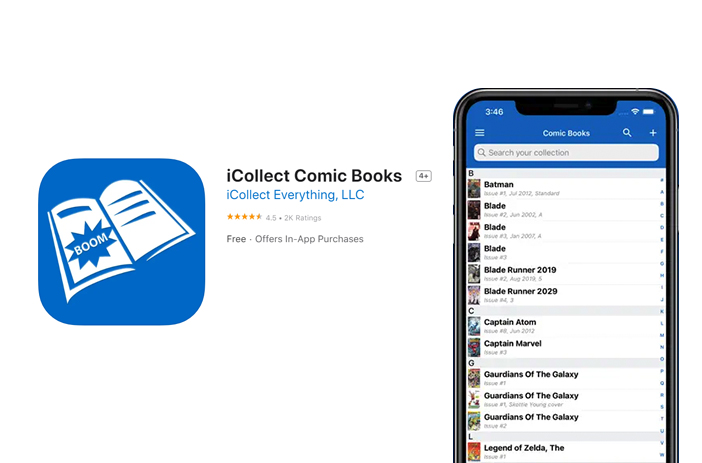 Overall, the app is handy for many collectors, especially those who want a lot of data tracked about the books in their collection. It works primarily on barcodes, though, so if you collect comics without barcodes (whether they're too old or variants or even just if they have something obscuring the code), you'll need to jump through hoops to add them.
The nice thing is that this app has a massive database of comics and will auto-populate most data for you while still allowing you to edit any field you want. The downside is that managing an extensive collection or inventory can be tedious if your books change hands frequently.
Last on our list is Comic Track, which you can also find on ComicTrack.app. It's an Apple platform app for tracking a comics collection. You can create a list of everything you own and read lists of comics you're interested in reading down the line. You can discover new issues and comics through their recommendation feed, rate the issues and series' you've read, and manage your collection.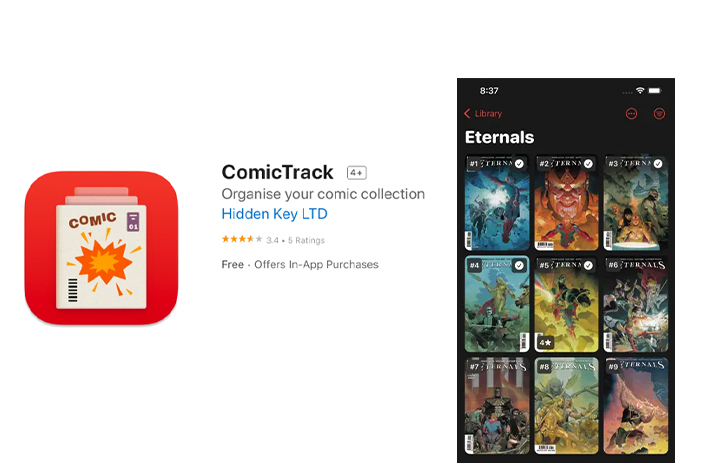 The biggest downside is that it doesn't have a built-in price tracker. It's more of a collection tracker and reading list manager than a price tracker. You can get pricing by going through more information links, but you're ending up on various comic websites.
Web Apps
Another option is to use web-based apps. No, these aren't developed by Spiderman; we mean a different type of web. They're internet-hosted apps and platforms you can access anywhere you have a browser and your login information.
There are a few of these, and they have some advantages over a smartphone-based app. In particular, you can access them from any device; you can pull them up on any phone, tablet, computer, or internet-connected device, as long as you know your login information.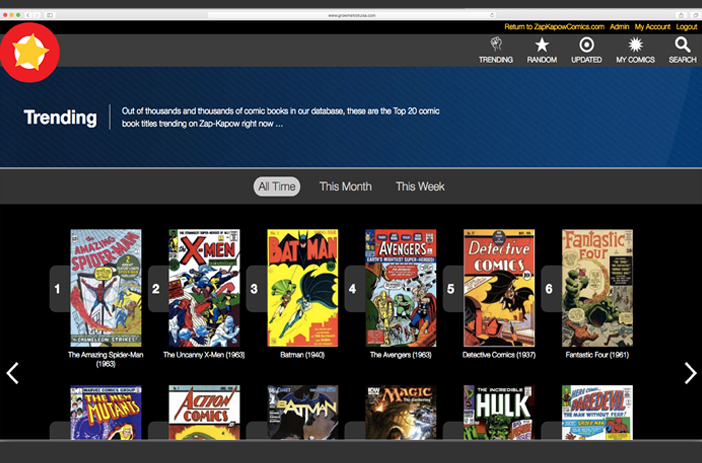 The downside is that these apps generally don't offer some of the more convenient features of a smartphone app, like using a phone camera to take a photo of the cover of a comic to attach to your collection.
What options do you have available?
ZapKapow

. This web app has been around for years, and they offer a ton of valuable features, including things like the ability to make lists of your comics and input the price you paid for your books so you can see how much your collection has increased in value, phone-based lookups, and other valuable features. They have three plans: $5, $20, and $25. Note that these are one-time fees, and the $25 plan gets you many features, so it's an excellent way to go.

CovrPrice

. This app is one of the newer and slicker-looking web apps out there. They also have three pricing plans, but the cheapest only gives you five books per day pricing, and the middle tier has limited access to key issue lists and variants, which can be super important.

The cheapest plan is complimentary, so you can try it without reaching for your credit card. Otherwise, you're looking at either $3 or $7 per month. Note: Some report that CovrPrice is generally slow and bloated compared to other database options. I didn't have this issue when I tried it, but your mileage may vary.

GoCollect

. This website is one of those web apps specifically designed for high-end and high-value collectors, and it's excellent at what it does. It costs about $90 per year and gives you many useful features.

It would be great if they had a mobile app, but it doesn't seem in the cards.
Note that ZapKapow has a mobile app that you can still find on the app store, but they retired it in 2020; it doesn't update, isn't connected to the web database, and is no longer supported. Skip it and go with the web version.
The DIY Option
Rounding out the list is the DIY option. Most comic collection apps (that aren't just comic readers) pull data from detailed price lists, but they aren't always clear about where they get their data. Do you trust their assigned values? If you do, great! If not, you might want more accurate data. Unfortunately, there aren't many automatic ways to get that data.
The DIY option is to manage your collection using the default iPhone spreadsheet app, Numbers.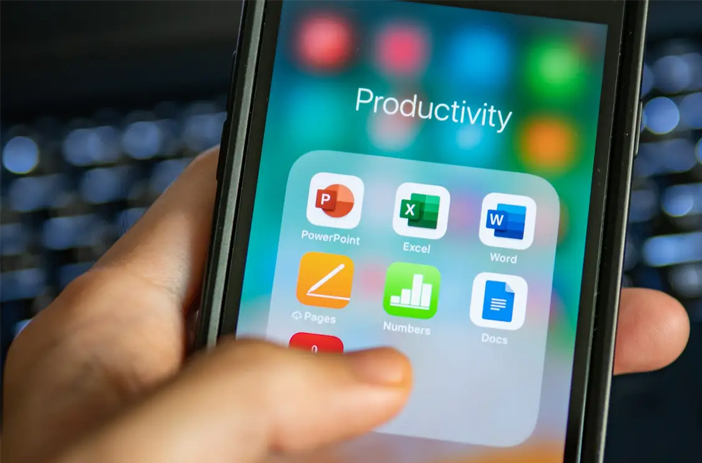 You can set up a spreadsheet with the critical information about a book (title, issue number, whether or not it's a key issue or if it's graded, the condition, etc.) and look up and plug in price information on your own.
This option works fine if you collect a few comics, usually graded and in known condition, so you have accessible, comparable data on sites like eBay for pricing. Unfortunately, it requires you to look up that information and keep it up to date. You can create custom searches and copy the links into your spreadsheet, so it's as easy as a single click to see recent sales (as long as eBay doesn't change their URL structure again) and copy that data over.
Unfortunately, since this isn't a comics-focused app and it's not automatic, it's not a good option. We only include it here for the sake of completion.
What do we recommend out of all of the options above? Well, it's really up to you and your needs. A DIY choice is fine if you collect high-end books and don't want to trust an automatic system. If you have an extensive collection you wish to track, something like CLZ is generally the best. A key issue collector can use Key Collector, of course. Otherwise, pick the one that works the best for your needs. Everyone is different, and you might prefer a cross-platform web app over an iPhone one. The choice is yours!
Your Recommendations
Throughout this post, we found as many comic collection apps on iPhones as we could. The only criterion was that they included pricing information.
That said, it's always possible that we missed a good app. So, if you know of good collection management and comic pricing app for iPhones, feel free to let us know! Remember that we're specifically looking at iPhone apps, not Android apps.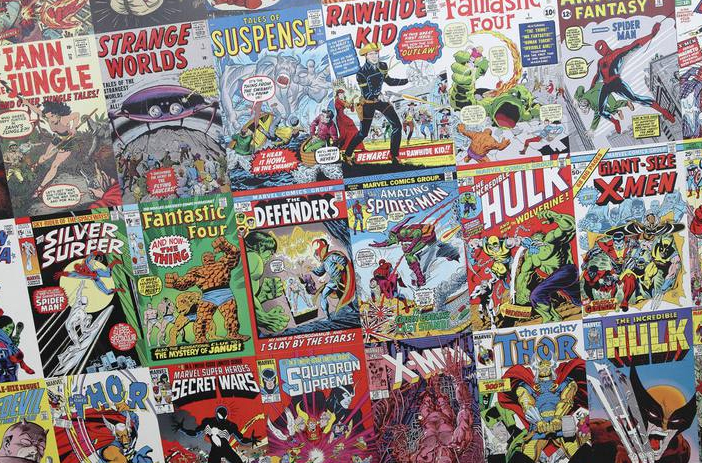 Please let us know your recommendations (or what you think of the reviews of the apps we mentioned)!
Or, if you have a comic collection you want to be appraised, why not reach out and let us give you our professional opinions? Drop us a line, and we'll do our best to help you out! All you need to do is describe your collection, and we'll give you a free valuation.
You can also reach out to us for more specific advice about key issues or sell your high-value comics directly on our website. Don't hesitate; to reach out with any questions you have!