Disclaimer:
When you click on link title "Check Live eBay Prices Here" on this site and make a purchase, this can result in this site earning a commission. Affiliate programs and affiliations include the eBay Partner Network. Check our Privacy Policy for more information.
World's Best Comics
DC Comics // Spring 1941
Issue count: 1
The rarest of the rare in Golden Age collectibles, this 1 issue of World's Best was the prototype for what became World's Finest Comics - the book that teamed-up Superman & Batman! See the top prices this one-off is going for by following the title link!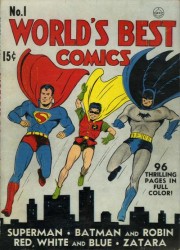 DC made the sound business decision in 1941 to create a book that would feature their 2 most popular characters : Superman and Batman!
The resulting effort was a 100 page super-spectacular that would be issued quarterly : World's Best Comics!
This was destined to be the only issue under this title, which promptly had it's name changed to World's Finest Comics (sounded more sophisticated and less boastful, I guess!).
Padded out by lesser heroes and humor and detective stories, at it's inception, this was not the "team-up" book that it would later become - with Superman and Batman fighting side by side in the same story, but it did feature new stories starring each of the characters separately.
World's Finest would become one of the longest lasting titles in the DC cannon...
But this "one-off" is a holy grail for collectors, with it being the singular issue under this title!
Read More
Looking to sell your comic books?
Browse our selection of key issues from World's Best Comics below to get an instant estimate of their value.
We have been buying and selling for 20 years and have tons of experience working with sellers just like you!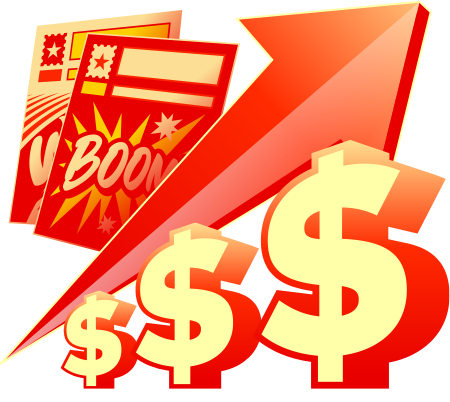 Issue #1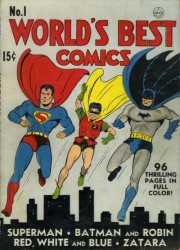 What's World's Best Comics #1 worth in 2023?
The mint condition value of World's Best Comics #1 is unknown. The highest-rated copy to sell publicly is an unrestored 8.0 that sold for $25,000 in November 2018, which is an increase from its November 2003 value of $10,569. An unrestored 7.0 has a December 2018 value of $8,799, which is an increase from its November 2004 price of $4,300. An unrestored 5.0 has an April 2020 value of $4,200.
Why is this comic book valuable?
World's Best Comics #1 is the only one of this series and was published by D.C. Comics in Spring 1941. Starting with the next title, the comic is called "World's Finest Comics." The cover features the first stories for the series of Superman, Batman, and Robin.
Price Guide Report
| GD 2.0 | VG 4.0 | FN 6.0 | VF 8.0 | NM 9.4 | RECORD SALE! |
| --- | --- | --- | --- | --- | --- |
| $1,200 | $2,400 | $6,000 | $22,000 | $90,000 | $25,000 |