Disclaimer:
When you click on link title "Check Live eBay Prices Here" on this site and make a purchase, this can result in this site earning a commission. Affiliate programs and affiliations include the eBay Partner Network. Check our Privacy Policy for more information.
Tales Of Suspense #39
Published March 1963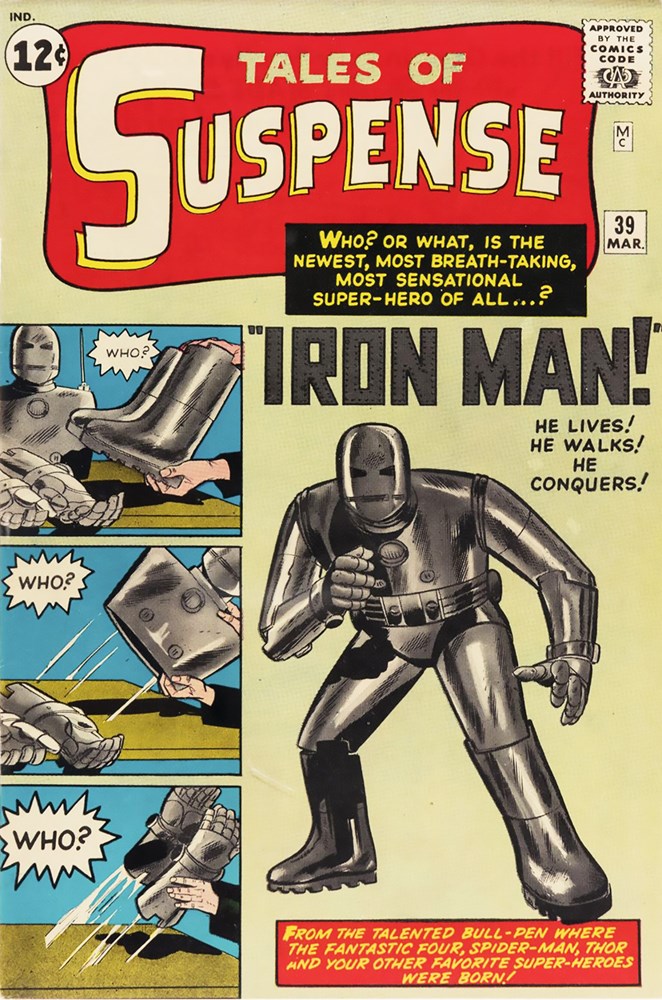 What's Tales Of Suspense #39 worth in 2023?
Iron Man has taken center stage in the Marvel Universe along with other heavy hitters like Spider-man, Hulk, Fantastic Four and Captain America and the value of his early appearances certainly show it. Tales of Suspense #39 has one NM/MT 9.8 on record that has yet to sell. When it does it is going to be a doozy! Expect it to bring at least $450,000 to $500,000. The next highest grade managed a massive haul the last time it sold. The NM+ 9.6 copy raked in nearly $263,000 in 2013! This book's value is up in all grades. There wil be no surprise increases in value in a market this aware of the property. There is actually some market fluctuation due to the heights the books have reached on the value scale. We can see from GP Analysis that GD 2.0 books have gone from around $1,000 in 2009 to as high as $3,500 in 2018 and currently as low as $2,800. From 2009 to now the trend is even more erratic. FN 6.0 books wre going from around $3,100 in '09 to $2,800 in 2011 then up to $7,000 in 2014 and on up to nearly $10,000 currently. If you buy now you won't go wrong just expect the fluctuation for awhile as it settles in at varying heights as new developments arise and influence desirability.
Why is this comic book valuable?
Tales of Suspense #39 introduced us to some heavy metal by bringing us Iron Man! Once regarded as a Marvel second stringer but no more! Stan Lee worked with fellow scribe Larry Lieber and artists Don Heck and Jack Kirby to flesh out the "Man in the Can". Stan said he purposely wanted to bring Marvel readers a character that was the antithesis of the culture movement in 1963. Anti-war, anti-big business and anti-establishment Stan brought us a billionaire businessman that sold instruments of war to governments just so he could play with the psychology of the dynamic. His Iron Man would morph into the master of all mediums with his success as the central character of the MCU as well as advocationg for the registration of all heroes in 2006's massive crossover event, Civil War. That series itself an inspiration for one of the MCU movies Rest assured at this point, Iron Man isn't going anywhere!
Price Guide Report
| GD 2.0 | VG 4.0 | FN 6.0 | VF 8.0 | NM 9.4 | RECORD SALE! |
| --- | --- | --- | --- | --- | --- |
| $3,150 | $6,100 | $10,400 | $23,450 | $89,625 | $275,000 |