Disclaimer:
When you click on link title "Check Live eBay Prices Here" on this site and make a purchase, this can result in this site earning a commission. Affiliate programs and affiliations include the eBay Partner Network. Check our Privacy Policy for more information.
Saga
Image // March 2012 - Present
Issue count: 52
Star Wars' action collides with Game of Thrones' drama in this original sci-fi/fantasy epic! See what copies that are floating around are selling for by using our online price guide!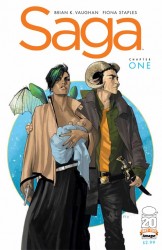 Saga was a series released in 2012 that even earned awards as the best graphic novel of 2012.

The stories featured Marko and Alana, who risk everything to keep their child alive in a never-ending galactic war.

The series was highly praised for its story and characters. It ended in 2018, after releasing over 55 issues.
Read More
Looking to sell your comic books?
Browse our selection of key issues from Saga below to get an instant estimate of their value.
We have been buying and selling for 20 years and have tons of experience working with sellers just like you!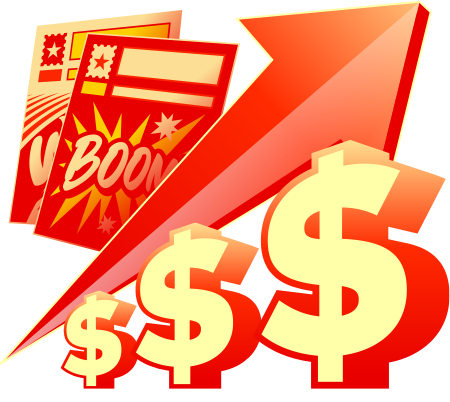 Issue #1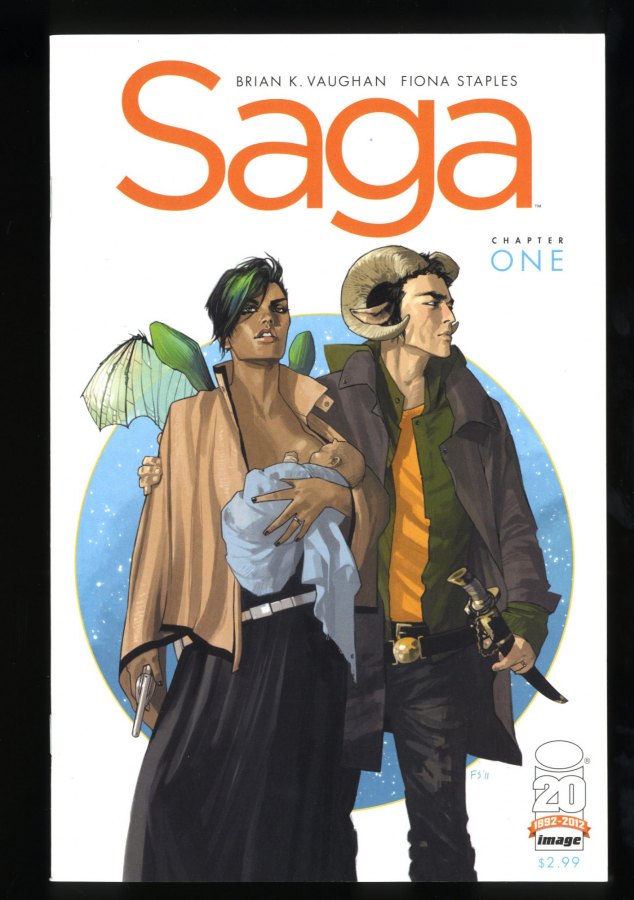 What's Saga #1 worth in 2023?
The highest price for a copy of issue #1 of Saga Vol. 1 is $4,000, paid in August 2021 for a 9.8 book. It was previously sold for $2,400 in 2020. An 8.5 copy sold for $742 in August 2019, decreasing its 2017 price of $1,100. And a 5.0, the lowest quality sold at auction, sold for $50 in 2019, changing hands only once.
Why is this comic book valuable?
Issue #1 of Saga was published in March 2012. It was written, penciled and inked by Brian K. Vaughan and Fiona Staples.
Key Facts About the Comic
The series was described as "Star Wars-style action collides with Game of Thrones-esque drama in this original sci-fi/fantasy epic for mature readers".
Story Synopsis
Each issue in the series features a whole story separated in five long chapters.
Price Guide Report
| GD 2.0 | VG 4.0 | FN 6.0 | VF 8.0 | NM 9.4 | RECORD SALE! |
| --- | --- | --- | --- | --- | --- |
| $0 | $0 | $0 | $0 | $0 | $7,000 |