Disclaimer:
When you click on link title "Check Live eBay Prices Here" on this site and make a purchase, this can result in this site earning a commission. Affiliate programs and affiliations include the eBay Partner Network. Check our Privacy Policy for more information.
NYX
Marvel // November 2003 - October 2005
Issue count: 7
Increasingly climbing in value, the wildly popular modern Marvel series NYX is responsible for introducing X-23 in issue #3! Check out the link to see the soaring prices this book is demanding!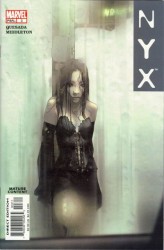 NYX is a limited series of comic books by Marvel Comics, consisting of seven issues, published between 2003 and 2005. It is written by Joe Quesada with art by Joshua Middleton (issues #1–4) and Rob Teranishi (issues #5-7). NYX stands for District X, New York City.
The series features homeless teenage mutants in New York City: time-freezing Kiden, shape-shifting Tatiana, body-shifting Bobby, his mysterious brother Lil Bro, the female clone of Wolverine X-23.
NYX was planned as an ongoing series, but later was shortened to a miniseries. Throughout the entire publication, there were often long delays between issues because Quesada had always been late with scripts.The first five issues of the series were reprinted in two Marvel Must Haves issues in the summer of 2005, before the sixth issue was released in July. The seventh and last issue was released in September 2005.
The series starts with a flashback during which Kiden's father is killed during a drive-by shooting while he and Kiden are getting ice cream. Switching to the present, we see Kiden as an emotionally disturbed teenager who gets into an altercation with another student who is a Latin King gangbanger. She manifests her mutant power during a fight and unintentionally breaks the student's arm. He returns with a gun and she freezes time again before the bullet hits her, but it hits her teacher, Mrs. Cameron, instead. Several months later Mrs. Cameron, whose life has fallen apart as a result of the incident, attempts to commit suicide. Kiden shows up and rescues her after receiving a warning from the ghost of her father. A second vision tells them to visit the Hotel Brasil, where they find X-23, who is working as a prostitute, in a compromising position: standing over her john whose suicide she has just witnessed. The three escape together, but X-23's pimp is upset and sends a hit squad to Mrs. Cameron's apartment. Again, the ghost of Kiden's father warns them, just in time, to leave. Later they bump into Tatiana, who has turned into a dog-beast after touching a puppy that was hit by a car. Tatiana is able to scare away a mob after killing a cat and turning into a werecat. The runaways form a crew and live on the streets, begging for money and dumpster diving for food. Eventually they decide to return to Mrs. Cameron's apartment to find money and leave town. X-23's pimp, Zebra Daddy, tracks them down with the help of a banger named Felon, but again Kiden's father appears and warns them. During the confrontation at Mrs. Cameron's apartment, X-23 kills most of the pimp's gang before getting gunned down by Zebra Daddy. Mrs. Cameron falls out her apartment window, and Kiden then must decide whether to kill Zebra Daddy (who it turns out was her father's shooter) or save Mrs. Cameron. Remembering how Mrs. Cameron had taken a bullet for her, she opts to save her. Zebra Daddy is about to kill them but X-23 heals from her wounds and executes him. The team leaves together. In the denouement, it turns out Felon's little brother is also a mutant, and it was he who created the apparitions of Kiden's father. Kiden sends a letter to her mother, but the postman just misses her as she is moving out of NYC.
Obviously, issue #3, introducing X-23, is the most highly valuable of the series...
(thank you to Wikipedia for assistance with this synopsis)
Read More
Looking to sell your comic books?
Browse our selection of key issues from NYX below to get an instant estimate of their value.
We have been buying and selling for 20 years and have tons of experience working with sellers just like you!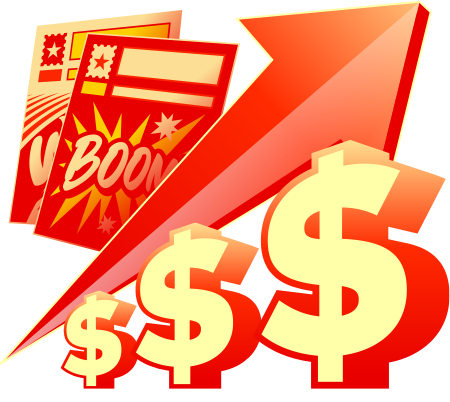 Issue #3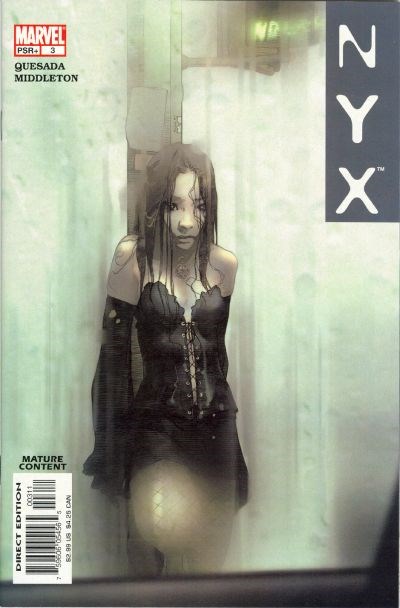 What's NYX #3 worth in 2023?
The mint condition value of NYX #3 is $4,550. This value is based on the highest-rated copy to sell publicly, which is a 9.9 Mint that sold in January 2017, which is an increase from its March 2005 value of $565. A 9.8 has a March 2020 value of $700, which is a decrease from its peak May 2018 price of $1,500. A 9.8 NM/M with a cracked CGC case has a March 2020 value of $700.
Why is this comic book valuable?
Laura Kinney as X-23 makes her first appearance in NYX #3, published by Marvel Comics in February 2004. Kiden stops Cameron from attempting to commit suicide. Together they try to work through how Kiden's mutant powers have changed their lives, which leads them to a mutant with claws - X-23.
Price Guide Report
| GD 2.0 | VG 4.0 | FN 6.0 | VF 8.0 | NM 9.4 | RECORD SALE! |
| --- | --- | --- | --- | --- | --- |
| $30 | $75 | $150 | $275 | $400 | $7,500 |