Disclaimer:
When you click on link title "Check Live eBay Prices Here" on this site and make a purchase, this can result in this site earning a commission. Affiliate programs and affiliations include the eBay Partner Network. Check our Privacy Policy for more information.
Mopsy
St. John // February 1948 - September 1953
Issue count: 19
In 1948, St. John introduced MOPSY, a popular humor-romance comic based around irrepressible flirt, Mopsy. One of the only comic books of the era written and drawn by women - a rarity for the 40's! See what prices issues are selling for here!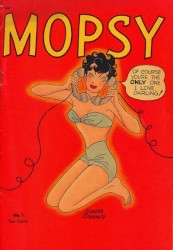 Gladys Parker was a very ambitious young woman. Born and raised in Tonawanda, NY, she was the restless-type always brimming with ideas. She actually taught herself to draw while recuperating from a leg injury in her youth. It was something to do while being virtually immobile, and she would use her mirrored reflection as reference in learning figure drawing.

Always interested in fashion and enterprise, she designed, manufactured and sold her own dresses while still in high school. Concurrently Gladys was having some of her early comic strips published in regional newspapers. She achieved all of this before she was 18, and did it all without formal training.

However, after high school she did attend The Traphagen School of Fashion in New York City, eventually earning a degree in illustration. She obviously had an attraction to the comics, and one can presume, although not confirmed, that she met and was encouraged by other comic artists during her time in NYC. She was good. So good that within a few years, she was having early strips published in metropolitan newspapers while making a living as a fashion illustrator.

In the late 30's she created a character that would become her runaway hit - Mopsy.

Loosely based on herself (and yes, if you search for pictures of Gladys Parker, you will find a striking similarity), Mopsy was perhaps a bit more wacky and ditzy than Gladys, but Mopsy did retain the restlessly ambitious characteristics of her creator.

Mopsy started appearing in papers in 1939, and was alternately a single panel and multi-paneled strip - sometimes wordless, with only Mopsy reacting to situations, or getting herself into minor comical jams. Ms. Parker had come up with a terrific and charming character, and she drew Mopsy very skillfully, in simple-line brushwork that does almost mirror fashion design illustrations.

As Mopsy's readership expanded its syndication to more papers into the 40's, Gladys Parker, true to her restless nature, decided to relocate to Hollywood where she promptly picked up work as a Fashion Designer for the motion pictures. She may not have needed the money due to the growing success of her syndicated strip, but Gladys was truly one to not just stand still. She enjoyed both vocations.

When the second World War came around, both Gladys and Mopsy were very busy; Gladys created a strip exclusively for the WACs called Betty G.I., and she also "ghosted" Russell Keaton's strip Flyin' Jenny for two years. Mopsy, taking a break from her always comical job-searches (trying to break into movies, waiting tables, attempts at modeling, and many other ventures), now had steady work as a nurse and a munitions factory worker to support the war effort. There were surprisingly less men around for her to continually confuse…

Post war, around the time that the Mopsy strip had achieved a peak syndication of 300 newspapers nationwide, the offer was put to Ms. Parker by modest publishing house St. John to make a Mopsy comic-book. Gladys was game.

In fact, she was not content to let St. John reprint and reformat material exclusively from her strip, as had been done in other cases, instead insited on submitting new content strictly for the comic book.

Mopsy, the comic book, hit the stands in either 1948 or 1949, according to differing accounts - but it ran sporadically (bi-monthly? Quarterly? The records are vague) for 19 issues until September of 1953. Mopsy got to stretch out a little bit in that the comic book included stories that were up to 5 pages long. This was a bit of a change from the one-to-six panel strips that Parker was used to doing. But Parker was allowed to include many of her clothing designs in the form of several page features called "Mopsy's Mode." It was a "paper doll" concept, in which the reader was presented with a figure of Mopsy wearing only (tasteful) underwear, and was surrounded by various Parker designs ready to be cut-out and fit to our gal. It was a neat way for Gladys Parker to display her sense of, and taste in, fashion.

The Mopsy comic book published by St.John was mostly in the "short vignette"style, offering several 1 or 2 page Mopsy strips in each issue, plus the Mopsy's Modes features, along with some non-Mopsy co-features. Although the comic book ceased production in 1953, Gladys Parker still had the syndicated strip, which ran in many newspapers until 1965.

The comic book will always be collectable - but finding existing copies that do not have the "Mopsy's Mode" cut-outs actually cut out can be tough.

Gladys Parker and Mopsy were both very charismatic figures, straddling the line between Betty Boop and "Good Girl Art," the St. John issues are very fun and should be sought-out by collectors.
Read More
Looking to sell your comic books?
Browse our selection of key issues from Mopsy below to get an instant estimate of their value.
We have been buying and selling for 20 years and have tons of experience working with sellers just like you!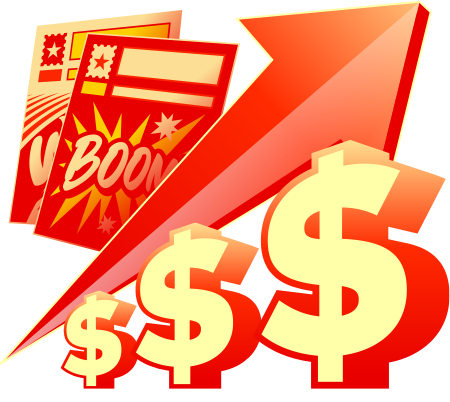 Issue #1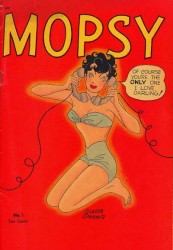 What's Mopsy #1 worth in 2023?
The mint condition value of Mopsy #1 is unknown. The highest-rated copy to sell publicly is an unrestored 7.0 from the Central Valley pedigree that sold for the price of $590 in December 2016, which is an increase from its April 2011 value of $219. An unrestored 6.5 has a September 2016 value of $310.
Why is this comic book valuable?
Meet the beautiful actress/waitress in Mopsy #1, published by St. John Publications in February, 1948. Mopsy is a waitress who wants to be an actress. Follow her story and rise to fame, from the beloved newspaper strip of the same name.
Price Guide Report
| GD 2.0 | VG 4.0 | FN 6.0 | VF 8.0 | NM 9.4 | RECORD SALE! |
| --- | --- | --- | --- | --- | --- |
| $170 | $300 | $550 | $1,000 | $4,000 | $590 |