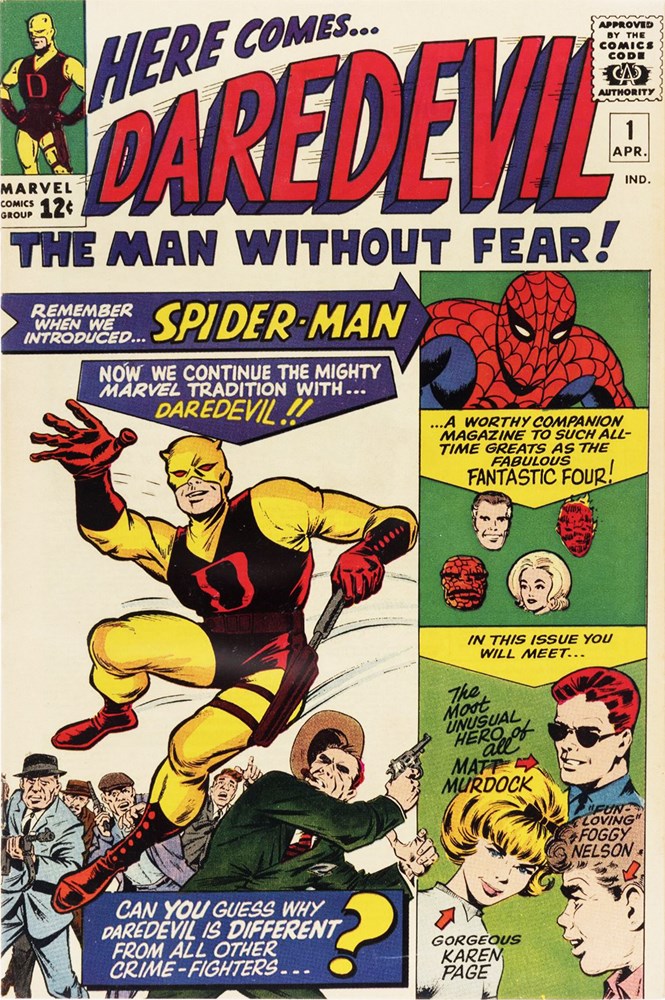 What's Daredevil #1 worth in 2022?
A record sale in 2012 for a curator copy of Daredevil, Issue 1, CGC 9.6, spiked to $37,344, with the price of standard CGC 9.6 copies spiking in 2016. Smaller releases of copies mean those at or above CGC 5.0 sell consistently between 1-5K with copies over CGC 9.0 occasionally hitting 20K!
Why is this comic book valuable?
This valued 1964 release is THE original Daredevil, The Man Without Fear. Matt Murdock is blinded but begins to patrol Hell's Kitchen. Multiple superheroes cameo in this issue including the Fantastic Four and Spider-Man.
Price Guide Report
| GD 2.0 | VG 4.0 | FN 6.0 | VF 8.0 | NM 9.4 | RECORD SALE! |
| --- | --- | --- | --- | --- | --- |
| $900 | $1,500 | $2,750 | $6,150 | $26,725 | $250,000 |