Disclaimer:
When you click on link title "Check Live eBay Prices Here" on this site and make a purchase, this can result in this site earning a commission. Affiliate programs and affiliations include the eBay Partner Network. Check our Privacy Policy for more information.
Amazing Spider-Man Annual
Marvel // 1964 - 1994
Issue count: 28
The annual issues of the superhero that brought back the hero comics!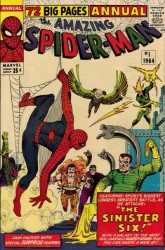 After Amazing Fantasy was cancelled and turned into Spider-Man comics, the artists discovered they had just stumbled into a gold mine. Spidey was loved by the audience and they couldn't get enough of his stories.
After issue #16, Stan Lee and Steve Ditko decided to publish a special edition that would be released annually. The volume 1 features the first group of supervillains that join forces to take down Spider-Man.
These stories were also a huge success and the annual edition of Spider-Man was religiously published each year, until 2018.
Follow Quality Comix's links in the online price guide to see the prices that some of these issues are currently fetching on the collectors market!
Read More
Looking to sell your comic books?
Browse our selection of key issues from Amazing Spider-Man Annual below to get an instant estimate of their value.
We have been buying and selling for 20 years and have tons of experience working with sellers just like you!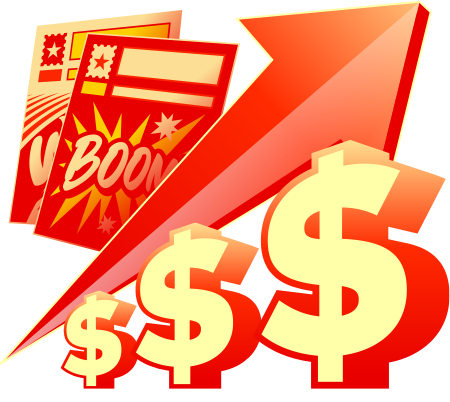 Issue #1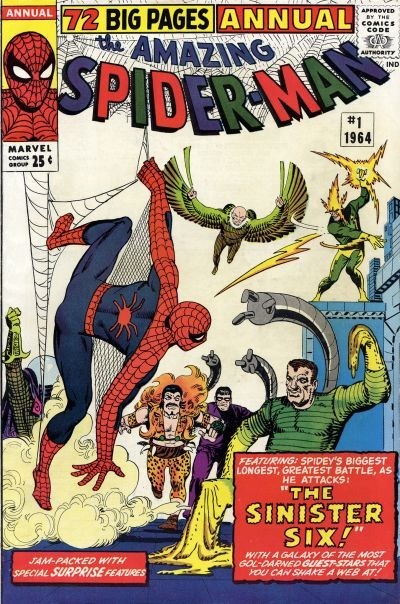 What's Amazing Spider-Man Annual #1 worth in 2023?
The mint condition value of The Amazing Spider-Man Annual Vol #1 is $78,000 for a 9.6 rated copy, sold in September 2021. In 2013, that same issue was sold for $10,501. A 6.0 book has a March 2023 value of $2,500, after being valued at $747 in 2018, and a 1.5 has a value of $500 as of February 2023, decreasing from its $1,200 value from a few months back.
Why is this comic book valuable?
Issue #1 of Amazing Spider-Man Annual Vol. 1 is called "The Sinister Six". It was published in June 1964 with a cover date of September 1964. It was written and edited by Stan Lee, with pencil and ink by Steve Ditko and lettering by Sam Rosen.
Key Facts About the Comic
This is the first issue of the Amazing Spider-Man Annual comic, featuring 72 big pages. It features The Sinister Six for the first time, as Otto Octavius (Doctor Octopus), Max Dillon (Electro), Sergei Kravinoff (Kraven the Hunter), Quentin Beck (Mysterio), Flint Marko (Sandman) and Adrian Toomes (Vulture) join forces to beat Spider-Man once and for all.
Also, part of the Avengers team, Stephen Strange, The Fantastic Four and the X-Men all have cameos in this issue.
Story Synopsis
Dr. Octopus escapes from prison and gathers Vulture, Sandman, Kraven the Hunter, Mysterio and Electro, to form The Sinister Six and get revenge against Spider-Man. Peter finds out his Spidey powers are fading and tries to get home quickly in case someone should take advantage of his weakened state.
The Sinister Six kidnap Aunt May and Betty Brant (J. Jonah Jameson's secretary). The Vulture leaves a message with Jameson for Peter, saying that every member of The Sinister Six is in a different location and he must face them all to find Aunt May and Betty.
Spider-Man faces every villain and the last one is Dr. Octopus, who's holding May and Betty hostage. He beats Octopus and frees the pair, returning to them after becoming Peter Parker again.
The Daily Bugle has to write an article about Spider-Man's heroism and The Sinister Six are all locked up together.
Price Guide Report
| GD 2.0 | VG 4.0 | FN 6.0 | VF 8.0 | NM 9.4 | RECORD SALE! |
| --- | --- | --- | --- | --- | --- |
| $500 | $900 | $2,500 | $5,622 | $30,289 | $78,000 |