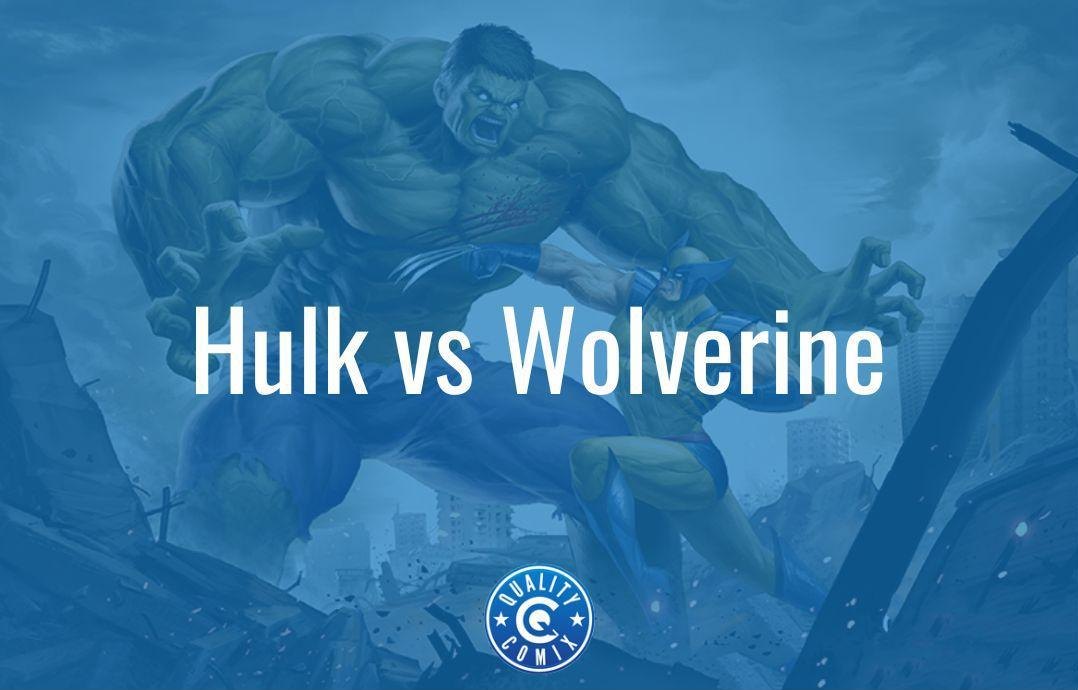 (Image credit: Marvel Comics)
Hulk and Wolverine are two of the most distinctive and extraordinary comic book superheroes to have spawned from the wonderful world of Marvel comics. The two are known for having some of the most brutal battles with each other in the Marvel universe.
Bruce Banner's Hulk and Logan's Wolverine alias have notoriously clashed, and had numerous fights with one another throughout the years. The two iconic Marvel heroes have a long history of battling it out in the comic books - Hulk vs Wolverine is always a sellout!
Although they developed a bond and friendship over time, eventually working together in the Avengers, the two enraged heroes have a tumultuous history. They are honorable heroes, but similarly, share an infuriating persona that has defined their comic book characters through the years.
We're going to compare these two superior heroes, and break down who would come out on top in a battle of Hulk vs Wolverine.
Who is The Incredible Hulk?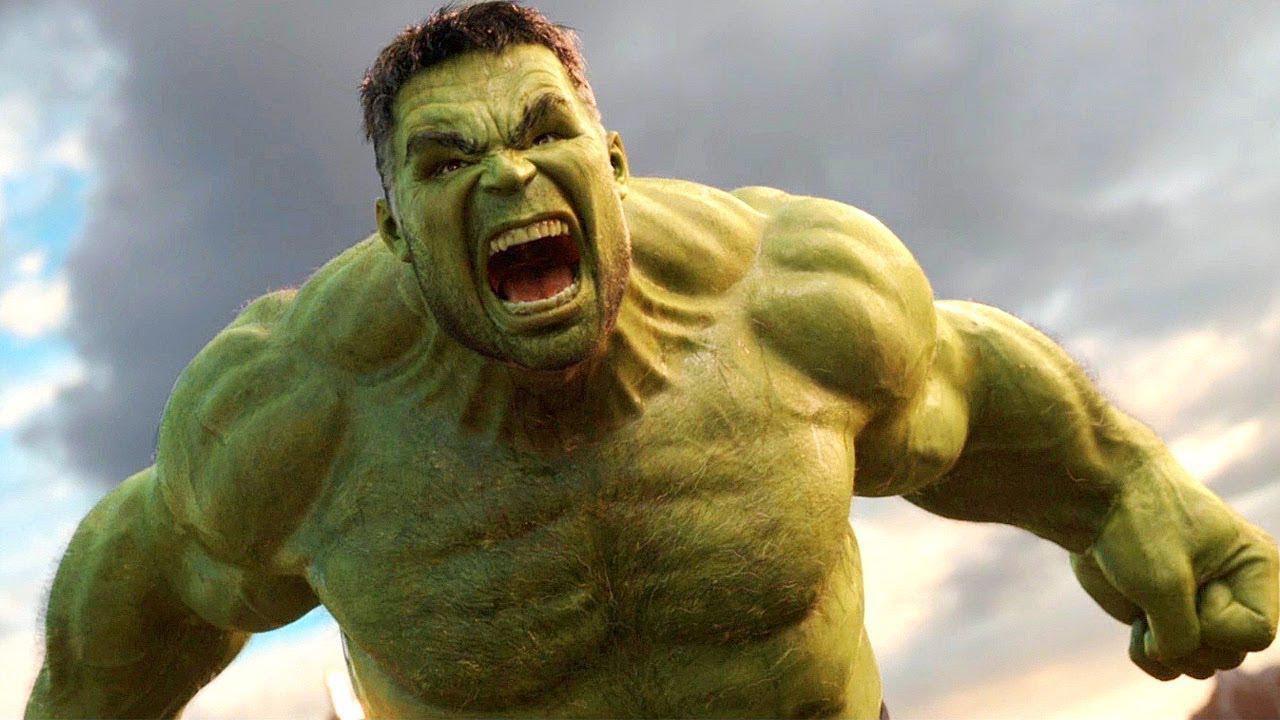 Dr. Bruce Banner is an acclaimed scientist, who lives his life juggling between being the humble scientist he was destined to be, and the untamed green monster fuelled by his wrath.
Thaddeus Ross commissioned Banner to create the first Gamma Bomb, since Banner was well-renowned for his work and expertise in biochemistry and gamma radiation. Dr. Banner was fortuitously exposed to a heavy dose of gamma rays during the first test run while rescuing Rick Jones, a young person who had entered the test site.
He was transformed into an incredibly strong green giant - a man mountain - the living embodiment of anger, purely spurred by sheer physical strength. With a monstrous appearance when becoming the green behemoth his rage inflicted, Banner's new alter ego would see him come to be known as the Incredible Hulk.
He fled from the military out of fear of the destruction and devastation that Hulk could've potentially caused - and also out of fear for his own safety. Before long, he settled with the Avengers, where he became a considerable superhero.
Who is Wolverine?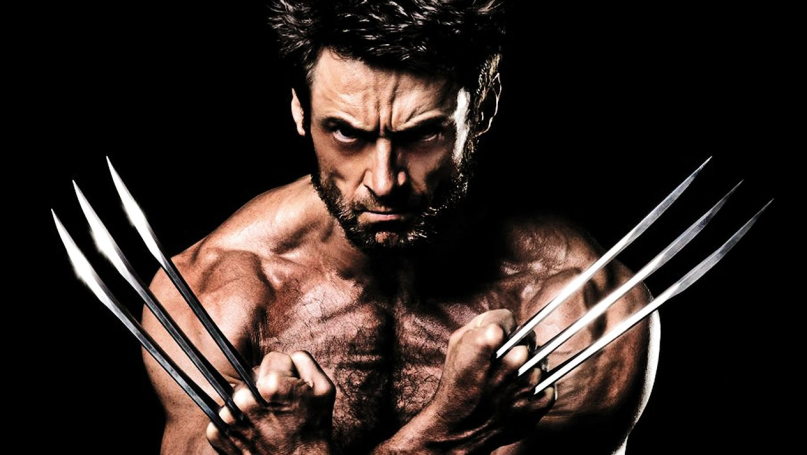 A fierce and ruthless mutant, who is cursed with unpredictable rage, Wolverine has a reputation for being both an accomplished superhero and a deadly assassin with a keen eye for killing. James Howlett was born to a rich Canadian family but he'd soon be forced to leave his family following the devastating manifestation of his barbaric skills, which included a rapid healing ability, sharply amplified senses, and bone claws in each of his hands. When you consider both his powers and his appearance, he is certainly one of the most ferocious title characters in the Marvel Universe.
He set out to explore the planet, taking on the name Logan, and living a long life rife with blood, conflict, and treachery. Logan became an inadvertent participant in the Weapon X experiment, whereby his bones were inscribed in indestructible Adamantium, making him an even more potent weapon.
Logan then joined Department H as a Canadian government agent known as the Wolverine, after being saved and helped by Mac and Heather Hudson. As you can see, not only do his powers develop, but Wolverine boasts quite an impressive character development too.
His character arc has a lot of emphasis on action in both the comics and movies. However, Wolverine wouldn't truly find his meaning and sense of belonging until he became a member of the X-Men.
What are The Hulk's strengths?
As the human embodiment of rage, Hulk is a powerful creature, and the epitome of super strength. Hulk is the strongest creature of all the notable Marvel comic book characters due to his immense size, which is his biggest and most remarkable strength. The Hulk's tremendous strength enables him to lift and fling extremely large or heavy items and structures, block opponents who are larger than he is with one strike, and rip metal apart like it's paper. As you can see, his vigor obliterates the 'superhuman strength' of Wolverine.
HULK SMASH! We can't forget one of Hulk's most unique strengths which is loved by comic book fans and showcased in the comics and in his two feature-length movies: his hulk smash. The green behemoth has the ability to produce an enormous concussive wave by pounding his fists together.
As well as this, he can jump great distances in a drastically small duration of time thanks to his huge and powerful leg muscles - power is another great strength of his. The Hulk can sustain a serious deal of damage to his skin as well as recover from injuries much more rapidly than a regular human.
What are Wolverine's strengths?

With impeccable healing abilities, Adamantium metal claws, and a ruthless yet down-to-earth demeanor, Wolverine is a savage mutant. As long as Wolverine keeps his head, he can recover from practically any kind of bodily harm or damage thanks to his remarkable regeneration capabilities - his body is resistant to most toxins, drugs, and illnesses.
Wolverine has hearing and vision ranges that are much greater and stronger than those of any other human. When paired with his battle and stealth training, his enhanced sense of smell allows him to identify individuals and things just by their scent, making him one of the best hunters in the universe.
He can release his deadly retractable claws through the flesh just below his knuckles - these can pierce most types of flesh and other natural materials since they are inherently sharp and more durable than typical human bone. Due to his samurai training, Wolverine is skilled in both swordplay and hand-to-hand (unarmed) combat.
Wolverine has an additional layer of protection thanks to the Weapon X program, which covered his skeleton in the nearly unbreakable steel alloy known as Adamantium. Wolverine can also sustain great physical strain thanks to his stronger skeleton, which gives his muscles the strength to instantly lift heavy loads of around 800 pounds or more.
Weaknesses

The Hulk vs Wolverine debate can be settled by analyzing each of their weaknesses. Let's just say, Wolverine is essentially a weakness of Hulk - or at least his claws are. Due to the Hulk's immense strength and build, ordinary weaponry fails to even penetrate his skin.
However, there is a special metal that can seriously impact and hurt Hulk, which is ironically the metal that makes up Wolverine's retractable claws - hence why the two are known for battling each other so many times in the comics. The Adamantium claws of Wolverine can tear the Hulk's flesh, so when the two undergo lots of action in their fight scenes, Hulk's weaknesses are exposed.
If Wolverine is harmed by the Muramasa Blade, the effectiveness of his mutant healing factor, which was created by having his soul infused into the katana, is significantly reduced. Therefore, this is a huge weakness of his as it can slow down his healing abilities.
The only other significant drawback of Wolverine is that his strong senses can be exploited. For example, due to his enhanced hearing, he was almost destroyed by the Hulk's thunderclaps when he and the Hulk had another clash.
Again, the Hulk vs Wolverine debate is backed up a lot by their weaknesses, as they each possess something that is the greatest weakness of the other.
Which superhero is stronger, Hulk or Wolverine?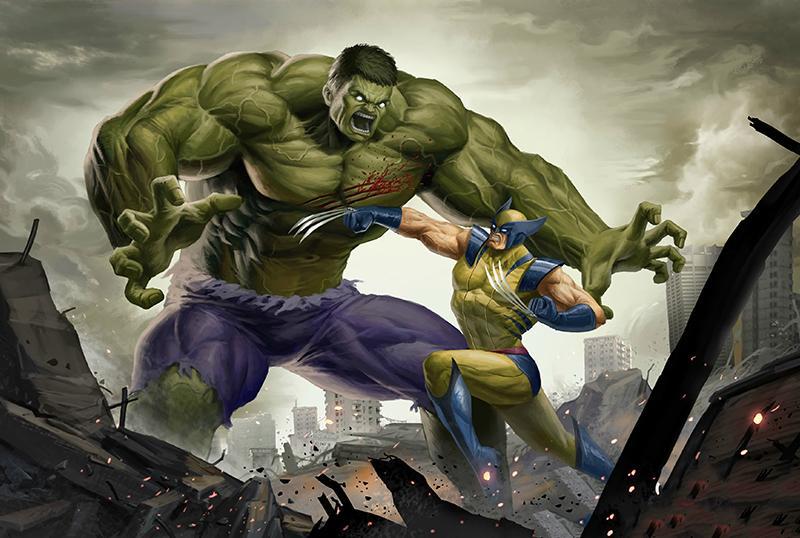 When Bruce Banner transforms into the Incredible Hulk, he becomes an unstoppable giant with almost infinite strength, power, and destruction capabilities. When Bruce Banner is not the Hulk, he lacks these abilities. Because he has defeated Wolverine far more often than Wolverine has defeated him, Hulk is reputed to be stronger than Wolverine. In either case, these two make for extremely competitive opponents.
Who would win in a fight between Wolverine and The Hulk?

The Hulk and Wolverine have excruciatingly battled with each other countless times over the years with plenty of intense action. The fight between Wolverine and the Hulk in Marvel's Old Man Logan is still one of their most violent encounters ever.
Wolverine has defeated the Hulk in the past, most notably by burrowing inside of him and bursting out of his body. However, due to the easily forgotten fact that Hulk actually has even better healing capabilities than Wolverine, the Hulk vs Wolverine debate is far more complicated than you may think.
It is fair to argue that the Hulk might triumph comfortably because of his physical advantage and size over Logan.
Find out more, and discover who would win in the comic books!

Browse the immense collection of comic books available here at Quality Comix to see how the Hulk and Wolverine fare in battles with one another, and many other Marvel characters. Quality Comix is America's number one vintage online comic book store, boasting over 20 years of experience. We are confident that we will have the ideal issue for you, owing to our extensive collection of rare, vintage, and highly collectible comics.