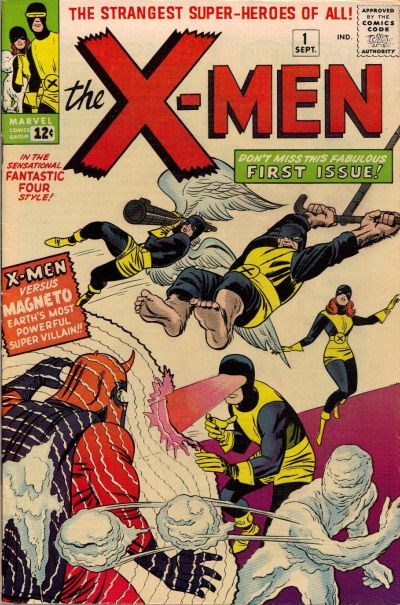 What's X-Men #1 worth in 2021?
While there is no known value for the original X-Men #1 in mint condition, we estimate a value of well over $500,000. The highest valued copy, a Pacific Coast edition, was rated a CGC 9.8 NM/M and sold for $492,938 in July 2012. Slightly more recently a CGC 9.2 that originally sold for $23,000 back in 2004 sold for $128,000 in September 2019.
Why is this comic book valuable?
The first introduction of the X-Men happened in 1963 with X-Men #1, featuring Professor X, Cyclops, Iceman, Angel, Beast, Marvel Girl, and Magneto. Later renamed in October 1978 to "The Uncanny X-Men" with issue #114, X-Men #1 follows Professor X and his first day hosting class for teens with strange abilities.
Price Guide Report
| GD 2.0 | VG 4.0 | FN 6.0 | VF 8.0 | NM 9.4 | RECORD SALE! |
| --- | --- | --- | --- | --- | --- |
| $3,225 | $5,625 | $10,475 | $26,350 | $153,125 | $492,938 |