Disclaimer:
When you click on link title "Check Live eBay Prices Here" on this site and make a purchase, this can result in this site earning a commission. Affiliate programs and affiliations include the eBay Partner Network. Check our Privacy Policy for more information.
Weird Adventures
Ziff-Davis // May-June 1951 - September-October 1951
Issue count: 3
1951 was near the height of the graphic horror comic craze, and small company P.L.Publishing, Inc. offered up only 3 issues of the obscure Weird Adventure. Hard to find, but potentially valuable, check Quality Comix's online price guide to hunt 'em down!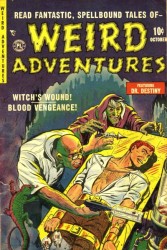 P.L. Publishing, which created and published the three issues of this book, is a complete enigma.

P.L. has an almost non-existent digital footprint, aside from their scant eight titles that are listed on the Grand Comic Book Database, which is usually an invaluable resource for small, little-known companies. This is not the case with P.L.

What is known is that, although an American company, they printed their books in Canada in order to get around some obscure U.S. law. Exactly what particular law that was, eludes any online search.

P.L. Publishing, according to available records, was around for only one year, 1951. They give the impression of being fairly ambitious at the outset, releasing, almost simultaneously, eight titles of a varied nature; Western, Sci-Fi, Romance, and Jungle. Oh yeah, and supernatural/suspense - which category Weird Adventures would fall.

The book certainly LOOKED good, and their covers, not coincidentally, had a definitively "EC" look.

Although you might expect a group of unknowns to have handled the creative duties, P.L. did manage to get some respectable names. Within it's pages we see familiar craftsmen of the time including Robert Q Sale, Matt Baker, John Giunta, Manny Stallman, and Charles Nicholas. However, some lesser-knowns lent their services - Red Holmade, Rob Jenny, Richard Case and Homer Fleming. One would be hard-pressed to find other work by these guys…maybe they were Canadian?

Going by the covers, you would inevitably find the kind of images so common to comics of this period; gloved-hands pushing a pleading man off of a pier to his certain death; some sort of muscular but brainless neanderthal-type, under a spell of some hooded, bony ghoul commanding him to throw a pretty gal wearing a low-cut dress, which the beast holds aloft, into a fiery pit; a scientist, a hooded green-skinned ghoul and (strangely) an iguana setting about a terrified man shackled to a table, and about to do something horrible to him involving some unidentifiable tools.

That's it. Three issues and out. And by the end of the year, P.L. Publishing would be a memory. Maybe.
The confusion and obscurity of Weird Adventures without a doubt add to its collectability. If you can find any of the three issues, check out their value on Quality Comix's online price guide!
Read More
Looking to sell your comic books?
Browse our selection of key issues from Weird Adventures below to get an instant estimate of their value.
We have been buying and selling for 20 years and have tons of experience working with sellers just like you!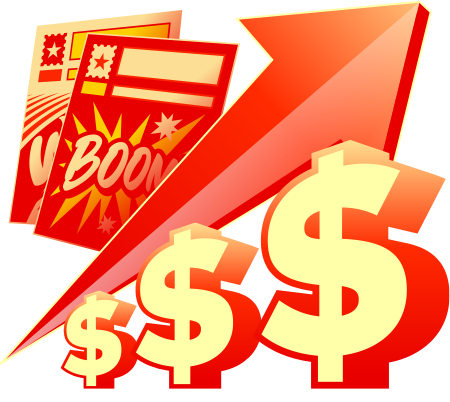 Issue #1
What's Weird Adventures #1 worth in 2023?
Originally released in 1951, Weird Adventures #1 is certainly a collector item. At the low end, very good copies have been priced at $161. At the high end, a very fine copy sold for $504 in 2019. Considering that a CGC 9.0 sold for $337 in 2006, the value of this issue has increased dramatically. You could expect a near mint copy to go for well over $500 today, even getting as high as $800.
Why is this comic book valuable?
This is the first issue of Weird Adventures, a series that only ran for three issues. It sets the stage and is absolutely mandatory to completing a Weird Adventures collection.
Price Guide Report
| GD 2.0 | VG 4.0 | FN 6.0 | VF 8.0 | NM 9.4 | RECORD SALE! |
| --- | --- | --- | --- | --- | --- |
| $40 | $75 | $125 | $250 | $1,000 | $622 |
Issue #2
What's Weird Adventures #2 worth in 2023?
Originally printed in 1951, Weird Adventures #2 is hard to find. Only five CGC-rated copies exist. The highest-priced sale was for $294 in October of 2019. The lowest price fetches was for $172 in 2018. Those copies were rated as CGC 5.0 and 4.0 respectively. If you own the one near mint copy known to exist, you could expect to get close to $1,000 for it and set a new sales record.
Why is this comic book valuable?
Weird Adventures #2 contains the stories "The Ruby Death Hand," "The Venus of Life," and "Puppet Peril."
Price Guide Report
| GD 2.0 | VG 4.0 | FN 6.0 | VF 8.0 | NM 9.4 | RECORD SALE! |
| --- | --- | --- | --- | --- | --- |
| $140 | $275 | $525 | $1,000 | $4,000 | $294 |
Issue #3
What's Weird Adventures #3 worth in 2023?
Published in 1951, Weird Adventures #3 only has 11 CGC rated copies in the world. In 2006, a CGC 8.5 copy sold for a price of $311. In 2019, a 4.5 copy sold for $660. This is a series that has increased in demand over the years, and today, that 8.5 copy could probably fetch a price around $900.
Why is this comic book valuable?
As the final issue in the series, #3 is the ultimate conclusion to any complete collection. Its rareness combined with being so essential to completing the series makes it a competitive comic to own.
Price Guide Report
| GD 2.0 | VG 4.0 | FN 6.0 | VF 8.0 | NM 9.4 | RECORD SALE! |
| --- | --- | --- | --- | --- | --- |
| $150 | $300 | $550 | $1,050 | $4,000 | $660 |