Disclaimer:
When you click on link title "Check Live eBay Prices Here" on this site and make a purchase, this can result in this site earning a commission. Affiliate programs and affiliations include the eBay Partner Network. Check our Privacy Policy for more information.
Prison Break!
Avon // September 1951 - October 1952
Issue count: 5
Lurid pre-Code tales about escaped cons, bank robbers and other bad guys and gals from the golden age of crime. See what copies that are floating around are selling for by using our online price guide!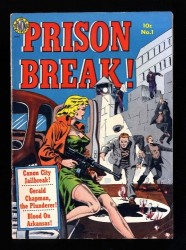 Prison Break! was an ephemeral comic series first released in 1951. It only released five issues before its cancellation in October 1952.

The stories featured robbers, convicts, and other bad guys, not digging into the horror and mystery tales that were so famous those days.

One of the artists involved in the series was Carmine Infantino, who is most remembered for his work in Flash Comics (DC).
Read More
Looking to sell your comic books?
Browse our selection of key issues from Prison Break! below to get an instant estimate of their value.
We have been buying and selling for 20 years and have tons of experience working with sellers just like you!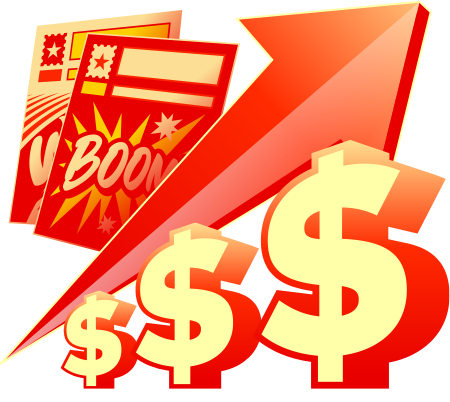 Issue #1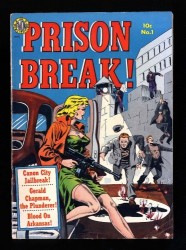 What's Prison Break! #1 worth in 2023?
An 8.5 copy of issue #1 of Prison Break Vol. 1 was valued at $2,955 as of February 2019, selling only once. A 5.0 book was sold in August 2018 for $720, more than doubling its $341 value from 2017. And a 1.5 book sold in April 2019 for $73, also being sold only once.
Why is this comic book valuable?
Issue #1 of Prison Break! Vol. 1 is called "Canon City Jailbreak!". It was published in September 1951. It was written, penciled and inked by Wally Wood, Joe Kubert, Louis Ravielli, and Mike Roy.
Key Facts About the Comic
Prison Break! was a comic series released in 1951 which followed stories by policemen and criminals. The series only ran for 5 issues.
Story Synopsis
The issue features some crime and police stories with different main characters.

1. Canon City Jailbreak!
2. Blood On Arkansas!
3. The Plunderer!
4. Blackmail Beauty!
Price Guide Report
| GD 2.0 | VG 4.0 | FN 6.0 | VF 8.0 | NM 9.4 | RECORD SALE! |
| --- | --- | --- | --- | --- | --- |
| $0 | $410 | $350 | $2,950 | $0 | $2,950 |