Disclaimer:
When you click on link title "Check Live eBay Prices Here" on this site and make a purchase, this can result in this site earning a commission. Affiliate programs and affiliations include the eBay Partner Network. Check our Privacy Policy for more information.
More Fun Comics #55
Published May 1940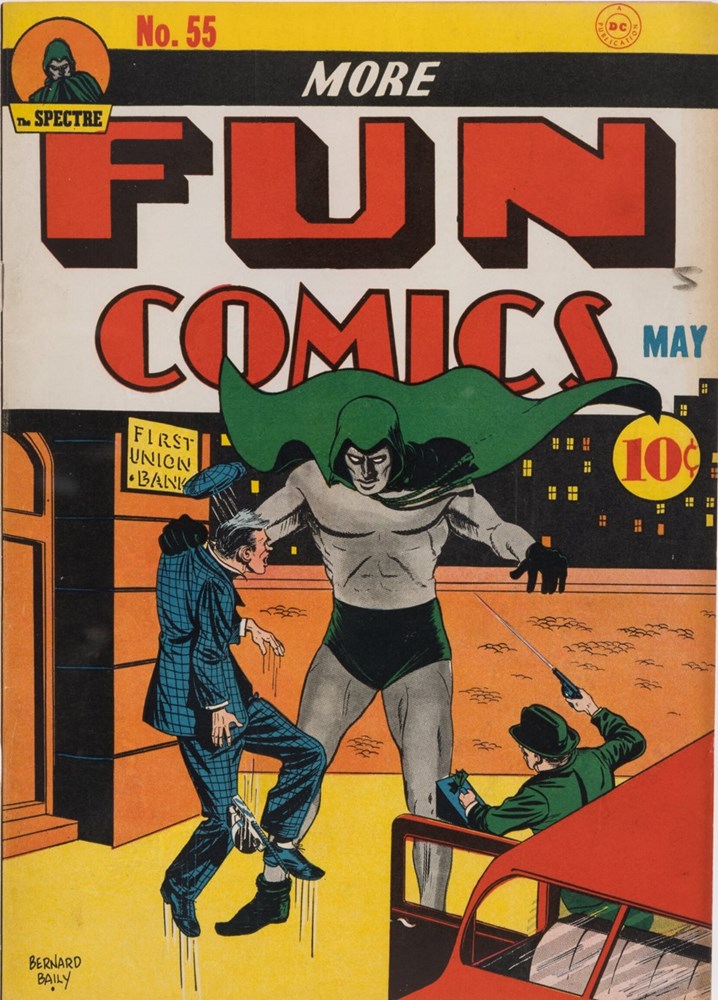 What's More Fun Comics #55 worth in 2023?
The mint condition value of More Fun Comics #55 is $124,222. This is based on the sale of a 9.4 from the Edgar Church pedigree, which sold in September 2016, which is an increase from its July 2013 value of $47,800. A 9.4 from the Nova Scotia pedigree sold for the price of $51,007 in March 2017, which is a decrease in value from its February 2016 price of $51,007.
Why is this comic book valuable?
Kent Nelson (as Dr. Fate) makes his first appearance, and Wotan and Inza make their first appearance in More Fun Comics #55, published by D.C. Comics in May 1940. The Spectre faces Zor, a villain who is as powerful as he is, and fights to overcome him before he harms Clarice. The villain Wotan kidnaps Inza Cramer in order to get closer to Dr. Fate, causing Fate to save Inza.
Price Guide Report
| GD 2.0 | VG 4.0 | FN 6.0 | VF 8.0 | NM 9.4 | RECORD SALE! |
| --- | --- | --- | --- | --- | --- |
| $1,500 | $3,000 | $6,000 | $12,500 | $50,000 | $124,222 |