Disclaimer:
When you click on link title "Check Live eBay Prices Here" on this site and make a purchase, this can result in this site earning a commission. Affiliate programs and affiliations include the eBay Partner Network. Check our Privacy Policy for more information.
Horror from the Tomb
Quality Comics // September 1954
Issue count: 1
Relatively unknown horror book from the Golden Age of Comics! See what copies that are floating around are selling for by using our online price guide!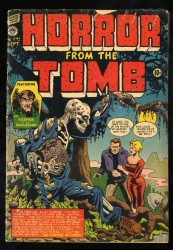 Horror From the Tomb was a unique horror and suspense comic released in 1954. People say it was originally meant to be an ongoing series, but due to internal publisher errors, only one issue was released.

The stories featured skeletons rising from the grave and supernatural events involving everyday people. A mint condition copy of the one and only issue can be sold for up to $4,500.
Read More
Looking to sell your comic books?
Browse our selection of key issues from Horror from the Tomb below to get an instant estimate of their value.
We have been buying and selling for 20 years and have tons of experience working with sellers just like you!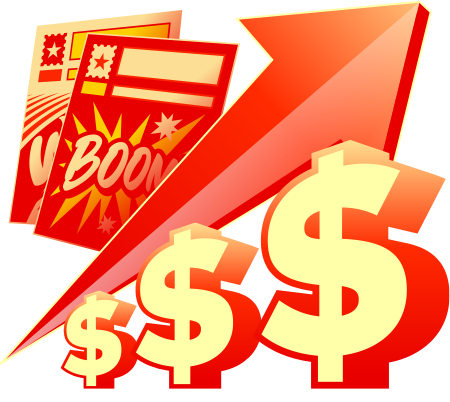 Issue #1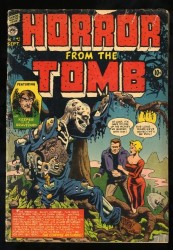 What's Horror from the Tomb #1 worth in 2023?
The highest quality book of the only issue of Horror from the Tomb Vol. 1 is a 7.0 book, valued at $4,320 in November 2021; an increase from its 2019 price of $3,000. Another book, rated 4.5, sold for $1,200 in November 2021, almost doubling its $660 value from 2020. And a 1.5 copy was sold for $508 in December 2018, greatly increasing its 2010 price of only $32.
Why is this comic book valuable?
Issue #1 of Horror From The Tomb Vol. 1 is called "The Corpse Returns!". It has a cover date of September 1954. It was written, penciled and inked by John D'Agostino, Mannie Banks, George Woodbridge and Angelo Torres.
Key Facts About the Comic
Although it was meant to be a recurring series, there's only one issue released under this name.
Story Synopsis
The issue features several horror stories, with different characters:
1. The Werewolf of the Alps
2. Absent-Minded Professor
3. The Bone Man
4. You Can't Keep A Good King Down
Price Guide Report
| GD 2.0 | VG 4.0 | FN 6.0 | VF 8.0 | NM 9.4 | RECORD SALE! |
| --- | --- | --- | --- | --- | --- |
| $430 | $1,025 | $1,325 | $3,000 | $0 | $4,325 |