Disclaimer:
When you click on link title "Check Live eBay Prices Here" on this site and make a purchase, this can result in this site earning a commission. Affiliate programs and affiliations include the eBay Partner Network. Check our Privacy Policy for more information.
Edge of spider-verse
Marvel //
Issue count: 5
Discover more about the alternate reality Spider-Men in this limited series! See what copies are selling for by using our online price guide.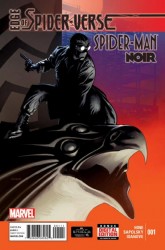 Edge of the Spider-Verse is a 5-issue limited series released in 2014 that features stories changing the original premise of the Spider-Man comics, creating different universes with even different Spider-Mans in each one: issue #1 features a story of Spider-Man Noir from Earth 90214, while issue #2 features Gwen Stacey as Spider-Woman following Peter Parker's death in Earth 65.

The stories in the comics are a "what if" version of the original Spider-Man story, and only five issues were released in a month's time.
Read More
Looking to sell your comic books?
Browse our selection of key issues from Edge of spider-verse below to get an instant estimate of their value.
We have been buying and selling for 20 years and have tons of experience working with sellers just like you!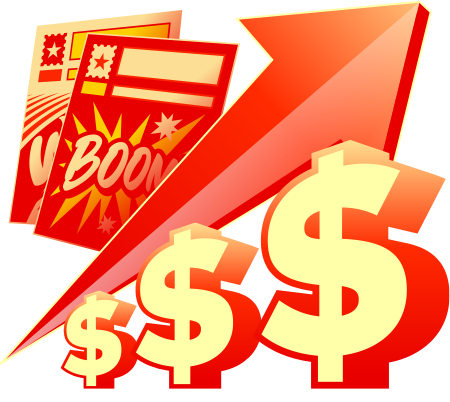 Issue #2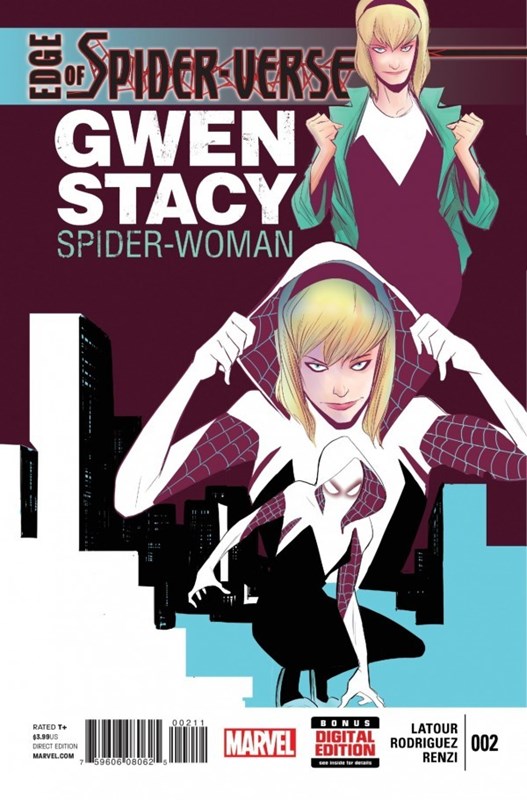 What's Edge of spider-verse #2 worth in 2023?
There aren't any recorded auction sales for this issue, since it was released only a few years ago.
Why is this comic book valuable?
Issue #2 of Edge of the Spider-Verse Vol. 1 is called "Gwen Stacy: Spider-Woman". It was published in September 2014, with a cover date of November 2014. It was written by Jason Latour, and penciled and inked by Robbi Rodriguez, with lettering by Clayton Cowles and color by Rico Renzi. It was edited by Nick Lowe.
Key Facts About the Comic
This issue features Gwen Stacey as Spider-Woman for the first time in the comics. The events take place in the reality Earth-65, where Gwen was bitten by a radioactive spider and Peter Parker turned himself into the Lizard, to die shortly after. Gwen is blamed for his death and she's a fugitive from justice.
Story Synopsis
Gwen is reminiscing about how she became Spider-Woman, and how Peter became the Lizard only to die shortly after, and now the whole city is after her. She leaves a rehearsal with her band to clear her head and has an encounter with the NYPD.

A villain goes after Gwen's dad, who's the police chief. Gwen beats him and reveals her identity to her father, telling him it's her responsibility to not let other people suffer the same fate as Peter.
Price Guide Report
| GD 2.0 | VG 4.0 | FN 6.0 | VF 8.0 | NM 9.4 | RECORD SALE! |
| --- | --- | --- | --- | --- | --- |
| $0 | $0 | $200 | $70 | $100 | $13,000 |