Disclaimer:
When you click on link title "Check Live eBay Prices Here" on this site and make a purchase, this can result in this site earning a commission. Affiliate programs and affiliations include the eBay Partner Network. Check our Privacy Policy for more information.
Diary of Horror
Avon // December 1952
Issue count: 1
Diary Of Horror was a one-shot from Avon - One issue and out! A fact that would make this an unbelievably rare pre-code horror book! If you can find one, see the small fortune you may possess by clicking the title for the current going rate!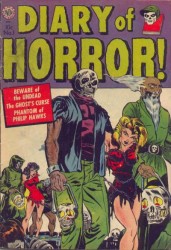 Oh, Avon...If there was to be one company labeled as "Kings Of The One-Shot," it would have to be Avon Periodicals, Inc.
You would have to say they were the best at putting out one issue of a title, and then abruptly cancel it. Time after time - especially in the early 1950's - they would dangle one tasty looking carrot before their readers and quickly yank it away.
Some examples : 1950 - Flying Saucers, one issue - mostly all early quality art by Wally Wood; 1950 - Atomic Spy Cases, one issue - great Manny Stallman and Myron Fass stories; 1951 - An Earth Man On Venus, one issue - again, all Wally Wood; 1952 - Attack on Planet Mars, one issue - art by comic book legends Joe Kubert, Carmine Infantino and once more Wally Wood…you get the point, and these were only the Science Fiction titles!
Which brings us to the horror books, specifically 1952 - Diary Of Horror, one issue featuring high quality work by horror/suspense veterans A.C. Hollingsworth, Everett Raymond Kinsler, Norman Nodel, Vince Alascia, and Charles Nicholas. This is a really cool book of almost all zombie-oriented stories! But, one issue and out…
Which is kinda weird. All of the examples above were edited by Sol Cohen, who, in addition to doing a fine job putting together titles for Avon, owned his own publishing company, Youthful Magazines, Inc., and he was also Director Of Circulation and Business Manager for EC Comics - all at the same time.
Here's the thing, he also put out two other horror one-shots using all of the exact same team as Diary Of Horror - 1952's City Of The Living Dead, and 1953's Night Of Mystery. These all fit in the same genre, had the same creative team, the same editor, and could have all been part of a series with any of these title names being suitable to bring them under one umbrella.
So why didn't Cohen and Avon decide to do that? That is the mystery.
But they sure left behind one true classic of the pre-code horror books in that single issue of Diary Of Horror, which is highly collectible in it's scarcity alone!
Read More
Looking to sell your comic books?
Browse our selection of key issues from Diary of Horror below to get an instant estimate of their value.
We have been buying and selling for 20 years and have tons of experience working with sellers just like you!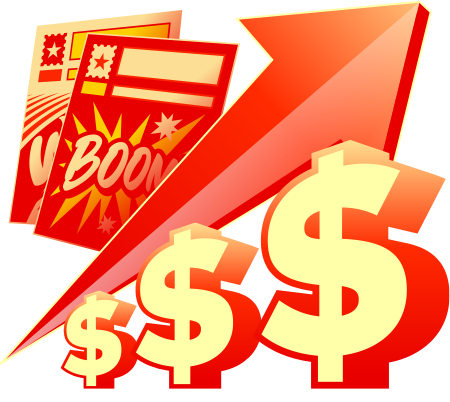 Issue #1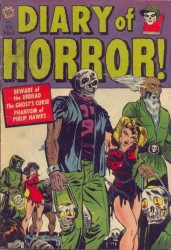 What's Diary of Horror #1 worth in 2023?
The highest grade of this comic to ever sell was a 9.0 that sold for a value of $1,900. FN 6.0 copies can sell four around $1,200 in price. GD 2.0 copies of this comic go for between $400 at auction and $600 from private sellers. Value has been climbing steadily over the last few years.
Why is this comic book valuable?
Everyone in comics knows about the legendary Pre-Code horror comics. Diary of Horror #1 from 1952 represents one of those early titles. The title has plenty of historic and artistic value as well as being highly desirable for collectors.
Price Guide Report
| GD 2.0 | VG 4.0 | FN 6.0 | VF 8.0 | NM 9.4 | RECORD SALE! |
| --- | --- | --- | --- | --- | --- |
| $400 | $800 | $1,500 | $3,000 | $10,500 | $1,900 |