Disclaimer:
When you click on link title "Check Live eBay Prices Here" on this site and make a purchase, this can result in this site earning a commission. Affiliate programs and affiliations include the eBay Partner Network. Check our Privacy Policy for more information.
Detective Comics #168
Published February 1951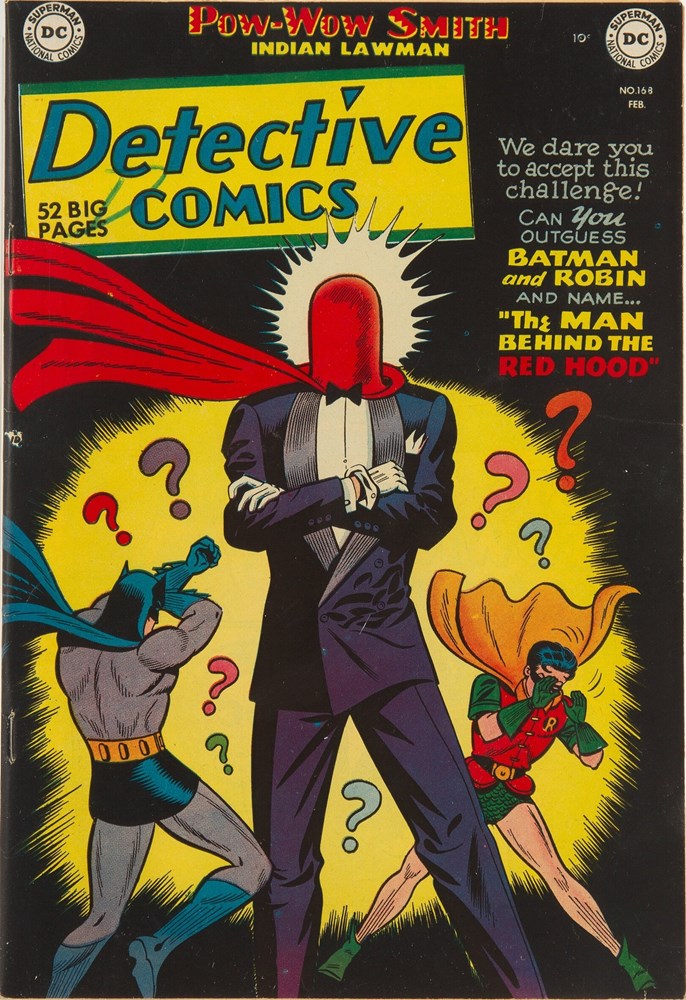 What's Detective Comics #168 worth in 2023?
Detective Comics #168 is the February 1951, release of the series. Pricing the comic is quite interesting. Its peak sell value was $324,000 in November 2022. That price was paid for a 9.4-grade in 2022. Even a 0.5-grade sold for $3301 in 2018. The average price of this comic is tough to assign. A 6.0 copy was recently sold in March 2022 for $23,345.
Why is this comic book valuable?
Issue #168 is much more valuable than most issues from the era. It might be because it features the first appearance of the Red Hood. It also might be because it finally reveals the origin of the Joker.
Price Guide Report
| GD 2.0 | VG 4.0 | FN 6.0 | VF 8.0 | NM 9.4 | RECORD SALE! |
| --- | --- | --- | --- | --- | --- |
| $7,000 | $13,500 | $23,345 | $45,000 | $324,000 | $324,000 |