Disclaimer:
When you click on link title "Check Live eBay Prices Here" on this site and make a purchase, this can result in this site earning a commission. Affiliate programs and affiliations include the eBay Partner Network. Check our Privacy Policy for more information.
Blue Bolt
Novelty Press // June 1940 - September-October 1949
Issue count: 101
Thor wasn't the first superhero who could harvest the power of lightning. Enter, Blue Bolt! See what copies that are floating around are selling for by using our online price guide!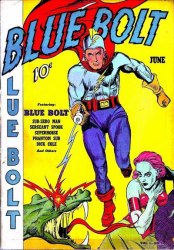 Blue Bolt was a comic series from the 1940s featuring the superhero Blue Bolt as a main character. The issues also featured other stories with different characters, but the focus of the series always followed Blue Bolt. The series had 10 volumes, each with a different number of issues per volume (some had 12 issues, some had as few as two), but all of them released one straight after the other, non-stop. In 1949, the series was finally cancelled after failing to amass a huge readership, needed due to the high offering of comic books at the time.
Read More
Looking to sell your comic books?
Browse our selection of key issues from Blue Bolt below to get an instant estimate of their value.
We have been buying and selling for 20 years and have tons of experience working with sellers just like you!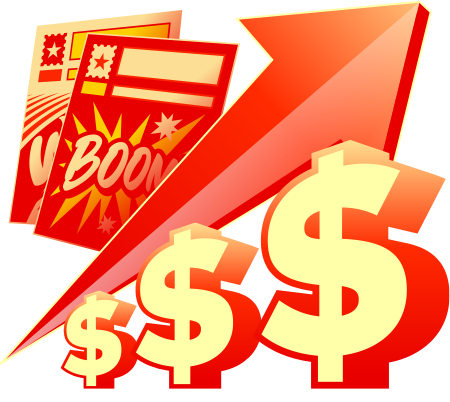 Issue #1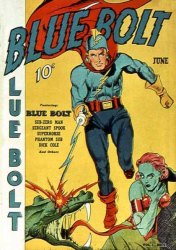 What's Blue Bolt #1 worth in 2023?
Blue Bolt is one of the earliest comic book heroes out there which makes it an eye candy for all the superhero and comic book fans out there. As it belongs to the Golden age of comic books, it rarely appears for sale in the comic book market. Based on past sales, the highest-ever CGC 9.0 graded Blue Bolt #1 was sold for $9200 back in 2013. A CGC 5.0 for $1875 whereas a 1.5 were sold for 350 back in 2017.
Why is this comic book valuable?
Issue #1 of Blue Bolt (1940) was published in June 1940. Art by Joe Simon, Bob Davis, William Rowland, Larry Antonette, Henry Kiefer, Malcolm Kildale, Sam Glanzman, Jack A. Warren, Harold DeLay, Paul Gustavson, Ben Flinton, and Leonard Sansone. Written by Bill O'Connor, Paul Gustavson, Jack A. Warren, Joe Simon, Bob Davis, Ray Gill, Larry Antonette, Malcolm Kildale, Henry Kiefer, Stockbridge Winslow.
Key Facts About the Comic
This issue features the origin of The Phantom Sub.
Story Synopsis
This issue features stories of the Golden Age hero Blue Bolt!
- 8 page Blue Bolt story "The Human Lightning Streak"
- 6 page Dick Cole story "Origin of Dick Cole"
- 4 page Page Parks story "Peril On the Portugal Run"
- 9 page Sub-Zero Man story "Origin of the Sub-Zero Man"
- 5 page Sergeant Spook story "Origin of Sgt. Spook"
- 3 page Old Cap Hawkin's Tales story "Don't Give Up the Ship!"
- 6 page The White Rider and His Super Horse story "Origin of White Rider"
- 2 page text story "Sub-Zero's Adventures On Earth [Part 1]"
- 6 page Pony Tracks story "Loco Luke and Snoozer, two ramblin' cowboys..."
- 3 page Edison Bell story "The Coming of Frankie Stein"
- 6 page Runaway Ronson story "Runaway and the Rocket"
- 6 page Phantom Sub story "Origin of the Phantom Sub"
Price Guide Report
| GD 2.0 | VG 4.0 | FN 6.0 | VF 8.0 | NM 9.4 | RECORD SALE! |
| --- | --- | --- | --- | --- | --- |
| $220 | $480 | $875 | $1,800 | $0 | $9,600 |