Disclaimer:
When you click on link title "Check Live eBay Prices Here" on this site and make a purchase, this can result in this site earning a commission. Affiliate programs and affiliations include the eBay Partner Network. Check our Privacy Policy for more information.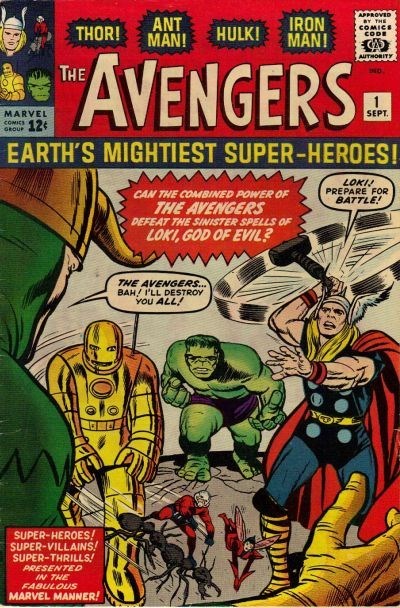 What's Avengers #1 worth in 2023?
The highest sale of Avengers #1 was a CGC graded NM+ 9.6 which went for $369,000 back in September 2021. Of course such a high grade copy is much more rare than the low to mid grade copies. Still, a CGC GD 2.0 copy has gone from $300 in 2004 to $2,300 in 2023. Similarly, CGC FN 6.0 graded books brought $6200 in 2023 versus just $750 in 2004. We recommend picking this book up in any grade making sure to get a clean, unrestored, and complete copy. The popularity of the cinematic Marvel Universe will keep this book in the spotlight for years to come.
Why is this comic book valuable?
After the huge success of the Fantastic Four (link) and the Amazing Spider-man (link) Stan Lee and Jack Kirby would strike gold again with Avengers #1 which showcased the 1st appearance and origin of the Avengers: Ant-Man (Hank Pym), Hulk, Iron Man, Wasp and Thor. This book is valuable not only for its status as a #1 issue but because it assembled some of Marvel's most popular heroes from other books (Incredible Hulk, Journey Into Mystery, Tales to Astonish, and Tales of Suspense) into one book forming a new super-team.
Price Guide Report
| GD 2.0 | VG 4.0 | FN 6.0 | VF 8.0 | NM 9.4 | RECORD SALE! |
| --- | --- | --- | --- | --- | --- |
| $2,200 | $4,400 | $6,700 | $16,000 | $89,625 | $369,000 |