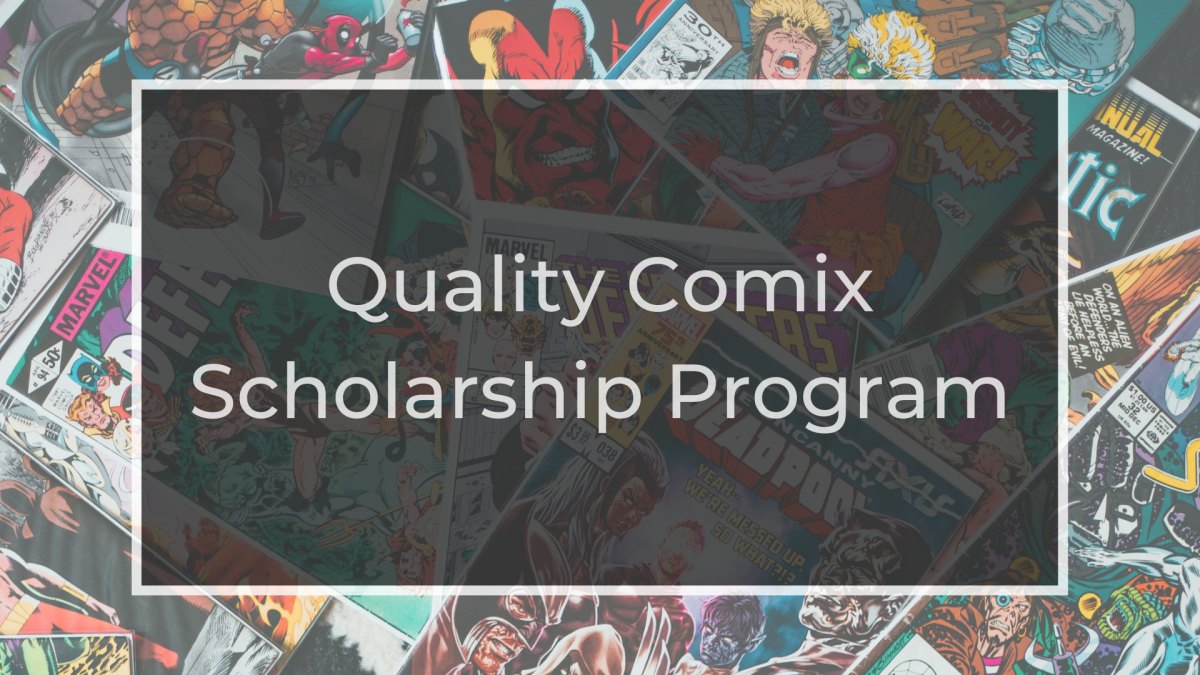 Here at Quality Comix, we celebrate students who strive for excellence and outstanding achievement. We are thrilled to announce our first-ever *Quality Comix scholarship program, which will be awarded to one deserving student.
The Quality Comix scholarship provides a one-time reward of *$1000 for tuition, books, computers, room, board, or any education-related expense. There's no GPA requirement and no application forms.
This scholarship will be open to both undergrad and graduate students attending any accredited college university within the United States, as well as high school seniors attending classes in the *Spring of 2024.
Scholarship Name: *Quality Comix Scholarship Program
Deadline date: *March 10th, 2024
Scholarship Value: *$1000
Number of scholarships available: 1
Criteria of who can apply:
Must be a legal resident of the United States or hold a valid student visa
Must be currently enrolled in or accepted to a full-time undergraduate or graduate program in any accredited U.S. university, college or school
Must be 18 years or older
How to apply:
For a chance to win the scholarship, write a 300-word essay about the following:
Has any comic book character influenced your views on current events? If so, how?
What is the impact of comic book art on society?
Essays must be sent to community@qualitycomix.co as an attached Word document file, along with your full name, address, phone number, school name, and date of birth. Use the subject line: The Quality Comix Scholarship. Only one submission per person is allowed.
How to win:
Send us your response following the guidelines above. Our team will pick the best response and will notify the winner via email on *April 10th, 2024. The winner should respond in 7 days, otherwise, another awardee will be selected.