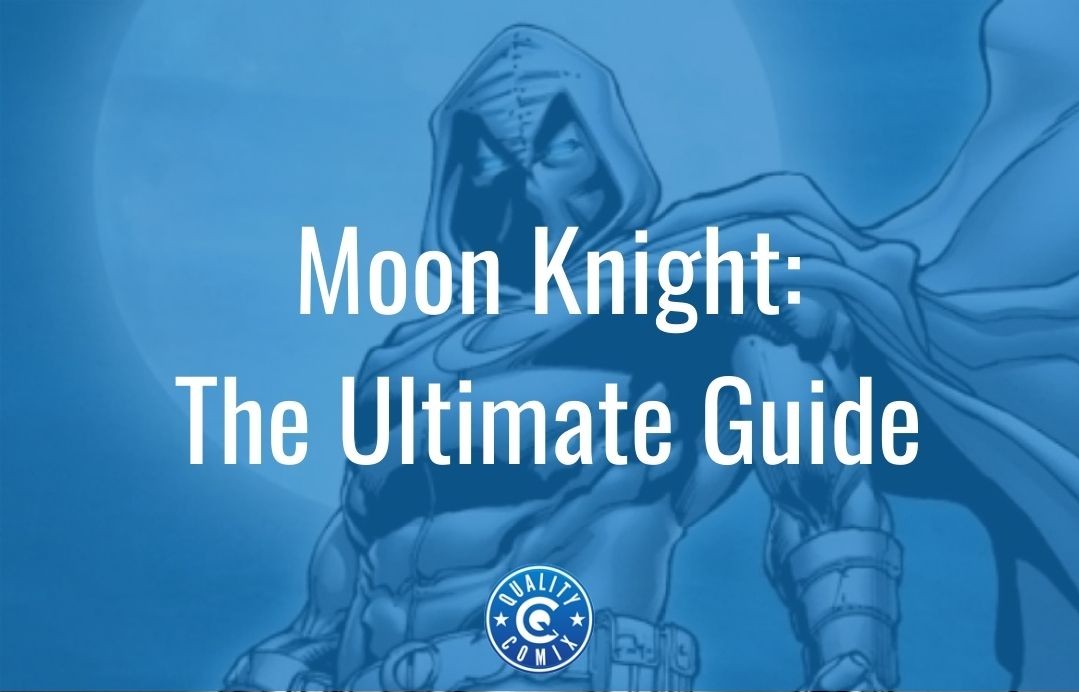 In 2022, Marvel Studios released Moon Knight on Disney Plus as a TV mini-series. When it was announced, there was huge excitement as this is truly one of Marvel's most unique characters. The series introduced a few changes to those from the Marvel Comics - with the character first being introduced in the 1970s and later continued by writers such as Jeff Lemire. However, generally speaking, the Disney Plus tv series follows the same premise and offers a darker side of Feige and Marvel Studios' MCU.
Executive Producer Kevin Feige said that the TV series' mysterious feel and violence would come from the comics and not be pulled back. Along with Oscar Isaac, Ethan Hawke has been cast as Arthur Harrow, a previous avatar of moon-god Khonshu and the primary villain of the series.
The announcement of Moon Knight along with other new Disney+ shows is part of the MCU Phase Four. This sees the continued success of Marvel since they started Phase One with Ironman and The Winter Soldier.
So, who is Moon Knight and how did this character that is loved by many first arrive?
Who Is Moon Knight?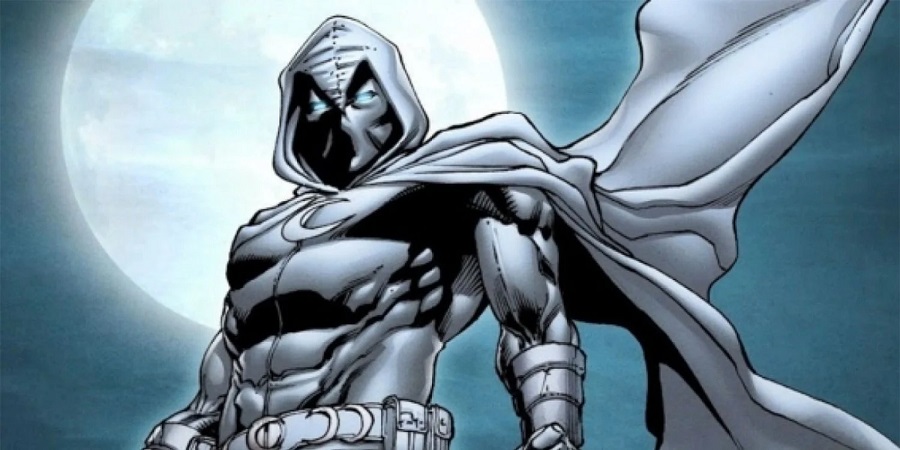 Image source: Marvel Comics
Marc Spector, son of Wendy Spector and Elias Spector, was a mercenary before he was found by the moon-god Khonshu after he was left for dead in the desert. Khonshu promised to save his life in return for his service. Marc agreed, though as the comics went on, his association with Khonshu would cause his mind to become even more fractured.
In 2019, the Moon Knight series was announced by Marvel Studios' with Oscar Isaac being named as the star in January 2021. Issac used different accents to differentiate between Grant and Spector, which worked well. Mohamed Diab was announced as the director who would lead the team and direct the first four episodes, with Justin Benson and Aaron Morehead directing the other two.
Is Moon Knight Marc or Steven?
The character of Steven Grant has dissociative identity disorder, sharing a body with Marc Spector. The character, as played by Oscar Isaac in the TV series, is not as he was originally portrayed in the comic books.
Originally, Grant was a persona developed by Spector as a way of financing his life of fighting crime. Together with another persona Jake Lockley, who was a cab driver in the comics, he managed to obtain money and information to help his crime-fighting. In the Marvel TV series, Grant works in a museum and is not the millionaire as portrayed in the comic books.
Does Moon Knight Have Schizophrenia?
Moon Knight's mental health is often talked about in the comic books. In the TV series, he is mentioned as having Dissociative Identity Disorder (DID), which was previously known as Multiple Personality Disorder (MPD). This is where someone maintains at least two separate personalities.
You can see Oscar Isaac using his different voices and mannerisms during the conversation scenes, which helps the viewer differentiate between the personas.
What Powers Does Moon Knight Have?
Moon Knight gets some of his abilities from Marc Spector, who is an athlete and trained in multiple martial arts. However, as the series moves forward, you are told about other abilities that come with the Moon Knight persona, such as the ability to heal and enhanced strength.
The outdoor night scenes often portray his heightened abilities. However, Moon Knight also has other abilities such as the power to drain another person's life energies, along with prophetic visions and dreams.
The newer comic books written by Jeff Lemire and Greg Smallwood are looking at the character and seeing how they can bring a new side to Moon Knight that hasn't been shown before.
You also see Arthur Harrow also seemingly possessing the ability to drain life energy when he meets a minor character in the first episode.
The Moon Knight Comics
Which Moon Knight Comic Should I Read First?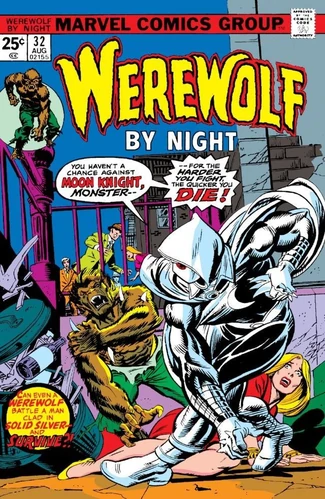 Moon Knight first appeared in 'Werewolf by Night #32' in August 1975, with a follow-up appearance in 'Werewolf by Night #33'. He was hired by the Committee to find Jack Russell but later released him in subsequent issues to bring the committee to justice.
The editors liked the character and gave him his first solo story in 'Marvel Spotlight #28' in August 1976. These are a good place to start your journey with the character. You see his early behaviour but you have to wait until later issues to see his other personality traits.
What Is the Best Moon Knight Comic?
Arguably, the best and longest-running comics are the Moon Knight volumes. These began in 1980 with Doug Moench and Bill Sienkiewicz as the main creative team. These early issues are where you see Spector's resurrection and you are introduced to recurring enemy Raul Bushman.
As the volumes go on, you are introduced to new aspects of the character such as his increased powers with the phases of the moon as seen in Volume 2.
Moon Knight then appeared in Marvel Fanfare and West Coast Avengers for a couple of issues. He was later written out of the West Coast Avengers team.
Moon Knight is a favourite at Marvel Universal Events and has proved to be a popular addition to the MCU. The Marvel team that has put the TV series together has drawn from many of the comics both in the past as well as the recent issues.
Moon Knight and the Marvel Cinematic Universe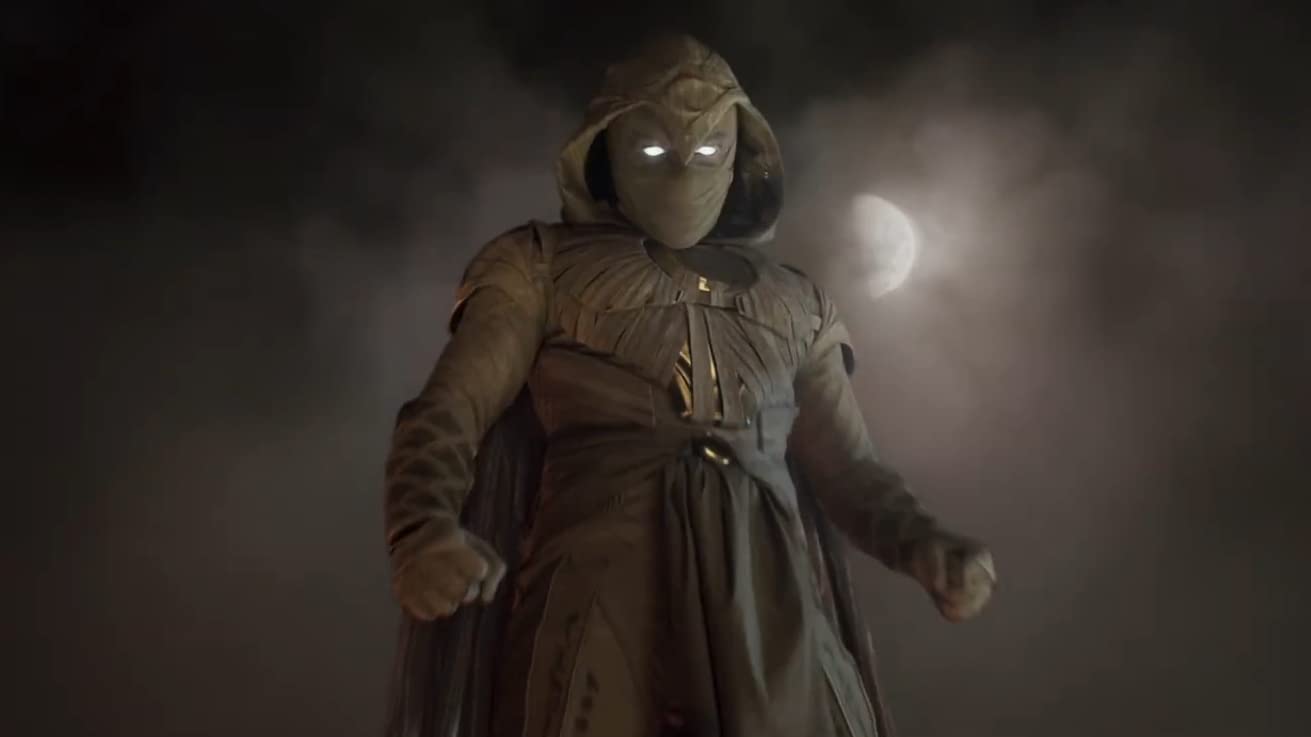 (Image source: IMDb)
Is Moon Knight in the MCU?
Kevin Feige confirmed in April 2018 that Moon Knight would be introduced into the Marvel Cinematic Universe; however, he also went on to mention "Does that mean five years from now, 10 years from now, 15 years from now?" which seems to indicate that they are unsure how long the character will run in the MCU.
In February 2021, reporters such as Aaron Couch reported that Kevin Feige said some of the MCU TV shows such as Moon Knight and She-Hulk were being developed with the potential to have additional seasons made. This is different to WandaVision and Obi-Wan Kenobi, which are limited seasons.
It seems uncertain whether the series will continue, which suggests they want to see how the first season is welcomed before committing to other seasons.
With over 20 years of experience, Quality Comix has become the number one vintage comic book company worldwide. Got a question you'd like answering or wish to search our vast array of quality comics? Simply get in touch - our team of comic book pros will be happy to help.