Disclaimer:
When you click on link title "Check Live eBay Prices Here" on this site and make a purchase, this can result in this site earning a commission. Affiliate programs and affiliations include the eBay Partner Network. Check our Privacy Policy for more information.
Doom Patrol
DC Comics // March 1964 - October 1968
Issue count: 39
The first assembly of heroes! See what copies that are floating around are selling for by using our online price guide!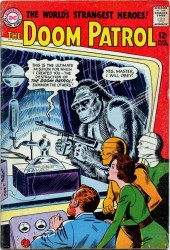 After the success of My Greatest Adventure, on issue #86 the series was rebranded to Doom Patrol, featuring a team of heroes put together by the Chief, Niles Caulder.
The series ran for 38 issues after being cancelled with the climatic deaths of the members of the team. It shortly re-surfaced in 1973 for three issues, but nothing beats the joint forces of Elasti-Girl, Negative Man and Robotman, along with Chief.
The series doesn't belong to the Golden Age of comics, although it featured superheroes in 1964, but it was dearly remembered for their stories and character depth.
Follow Quality Comix's links in the online price guide to see the prices that some of these issues are currently fetching on the collectors market!
Read More
Looking to sell your comic books?
Browse our selection of key issues from Doom Patrol below to get an instant estimate of their value.
We have been buying and selling for 20 years and have tons of experience working with sellers just like you!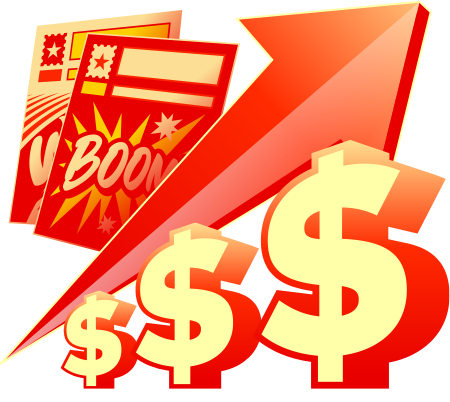 Issue #99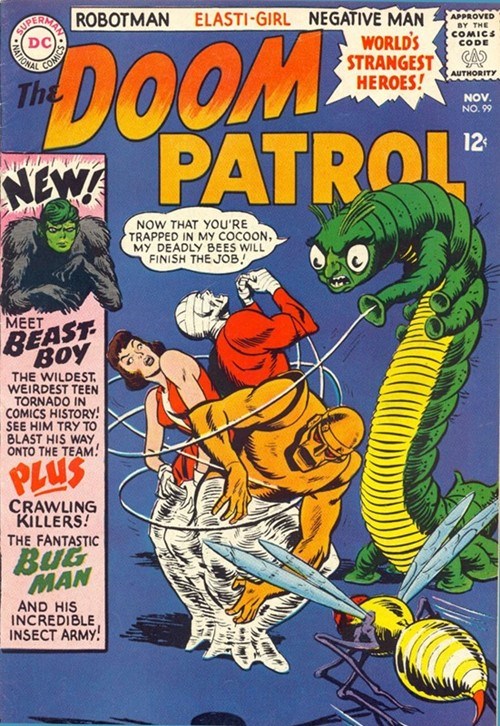 What's Doom Patrol #99 worth in 2023?
The highest rated copy of Doom Patrol Vol #99 is NM/MT 9.8, sold for $13,200 in January 2022, after increasing its December 2012 value of $1,210. In April 2023, a 5.5 rated copy sold at $282, also increasing from its October 2022 price of $151. A 2.5 rated copy has a value of $160 as of April 2023, but it was sold once in 2016 for $100.
Why is this comic book valuable?
Doom Patrol (1964) #99 was published in November 1965 in DC Comics. The script was written by Arnold Drake. The art of this issue was done by Bob Brown. This issue features the first appearance of Beast Boy.
Key Facts About the Comic
The cover art shows the Doom Patrol getting trapped by the strings of the Bug Man and his incredible insect army.
Price Guide Report
| GD 2.0 | VG 4.0 | FN 6.0 | VF 8.0 | NM 9.4 | RECORD SALE! |
| --- | --- | --- | --- | --- | --- |
| $60 | $270 | $490 | $550 | $190 | $13,200 |